New Hyundai 2022 Hyundai Kona Electric near Detroit MI near Detroit Southfield MI
2022 Hyundai Kona Electric near Detroit MI
View Inventory


All new electric Kona is designed to help you get the award-winning style and exceptional capability. The vehicle has a 250+ mile long-range battery. You'll get plenty of room for cargo and all the versatility that you expect from an SUV. Several new technologies will make it easier for you to drive and enjoy your next adventure. Talk with us about your needs so that we can help you get a great counter that fits your lifestyle. Discover our 2022 Hyundai Kona Electric and visit our dealership to discover our offers and incentives.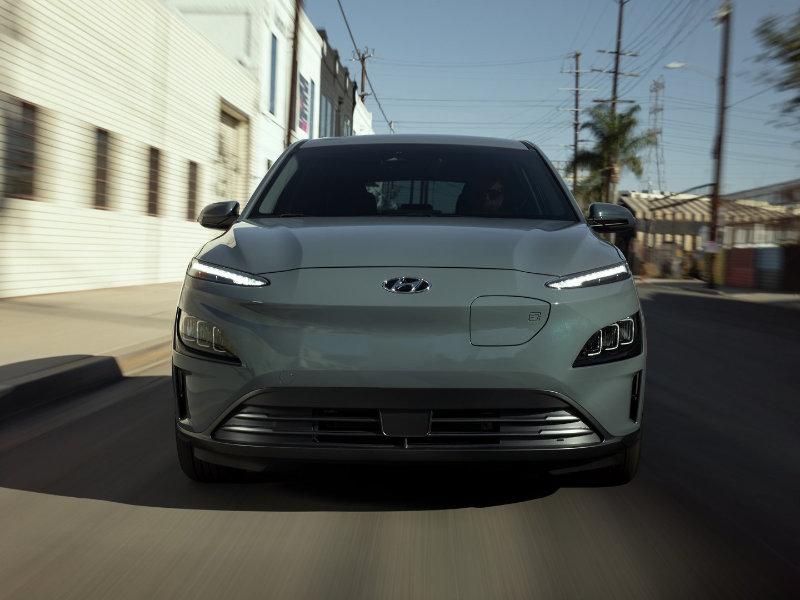 Exterior – Hyundai Dealer serving Detroit MI
The exterior of the Kona is more aggressive than ever before. It has an edge and us that feels both bold and invigorating. The lower front and rear facia provide a forward-looking appeal. This also makes it possible for the charge port to be placed on the front of the vehicle. Talk with our dealership about all of the new features, including LED headlights and tail lights. You can also get fog lights to make sure that you are visible in all kinds of weather. The 2022 Hyundai Kona Electric review offers some great features that will make your life easier.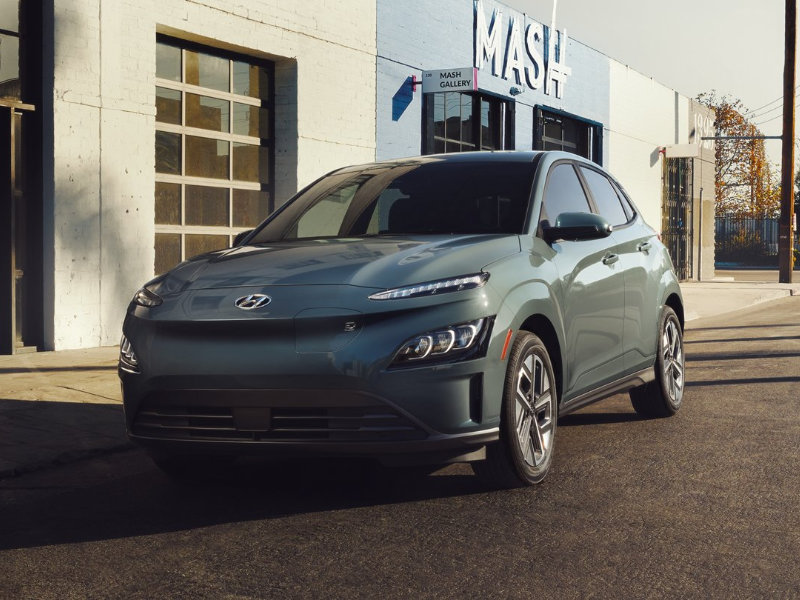 Inside the Kona, you were going to get clean lines and a push-button shifter. You'll also get a sleek floating console that allows you to place items below and provide you more space above. There are several convenience features as well that we think you're going to love, including wireless Apple CarPlay or Android Auto. The 10.25-inch touchscreen navigation system is like a tablet that makes it easy for you to work with all of your entertainment and data. Get in touch with us so that you can get a test drive and discover the interior of the Kona soon as it is available. Get in touch with Glassman Hyundai serving Detroit Southfield Troy Waterford to learn about all of your options for the 2022 Hyundai Kona Electric review.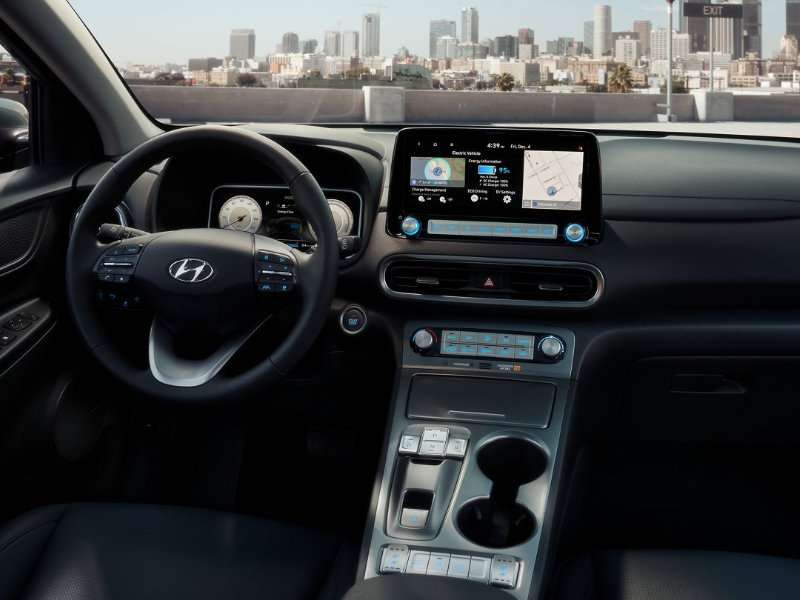 Hyundai Kona Electric Mechanical specs
The Hyundai Kona offers advanced battery technology that makes it possible for you to charge quickly and have an extended journey. When you plug into a regular home outlet, you'll be able to charge your vehicle 100% overnight. With a charging station, you can power up approximately 80% of the vehicle's capacity in less than an hour. You're also going to love the smart suspension system and all the other features that make this Hyundai Kona an exceptional by. Come down and talk with us so you can get a test drive and find out if this vehicle is right for you. Get to know all of the mechanical features and find out about our 2022 Hyundai Kona Electric.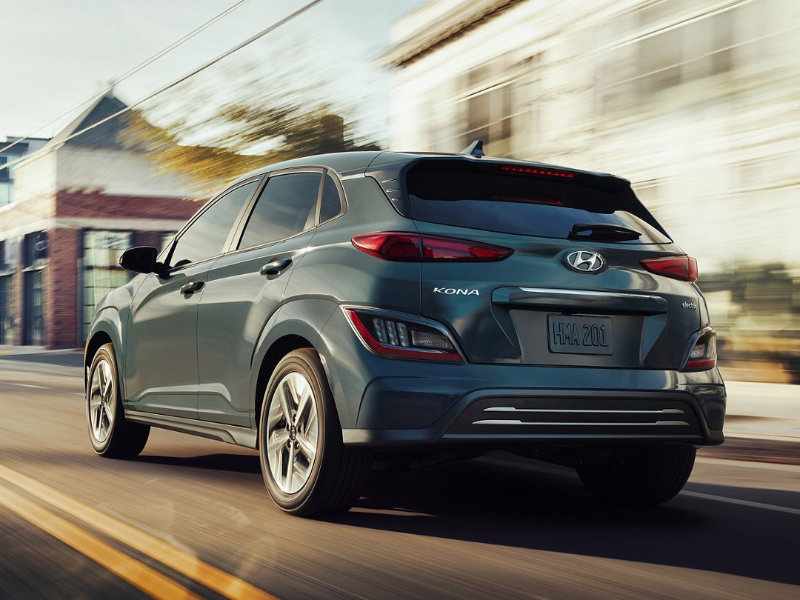 Powertrain – Hyundai Dealership near Detroit MI
The powertrain is an all-battery powertrain that allows you to bypass the gas station. This also means you're going to have less maintenance since this car never needs an oil change. You'll enjoy more convenience, and if your commute is less than 250 miles you'll never have to go to a gas station again. Simply charge up at home and be ready to go by morning. This car is a deal for people who want to get more out of their day and spend less time with chores. Explore the powertrain when you take the 2022 Hyundai Kona Electric review for a test drive. Explore Glassman Hyundai serving Detroit Southfield Troy Waterford to ask any questions you have.
Safety – 2022 Hyundai Kona Electric dealer
When it comes to safety several options are going to protect you on the road. The smart cruise control system will stop and go traffic will allow you to set a speed that the vehicle will maintain up to the speed of the vehicle in front of you. If the vehicle in front of you so down or speeds up, your car will adjust according to the settings you provided. The system can even start up again after a complete stop if the vehicle in front of you moves within three seconds. There are also blindspot collision systems and forward collision mitigation systems. Learn about the safety features that are available at our dealership and explore our 2022 Hyundai Kona Electric.
Discuss your options with our dealership so that we can help you get a monthly payment that makes sense for your budget. We will work out the financing to help you get an incredible deal on your next car. Talk with us about all of your needs so that we can find the options in the car that you want. Contact our dealership for more information about this vehicle. Reach us by phone, email or stop by to discover all of your options.