New Hyundai Why Buy 2018 Hyundai Sonata by Dearborn MI for Sale in Southfield, MI
Why Buy 2018 Hyundai Sonata by Dearborn MI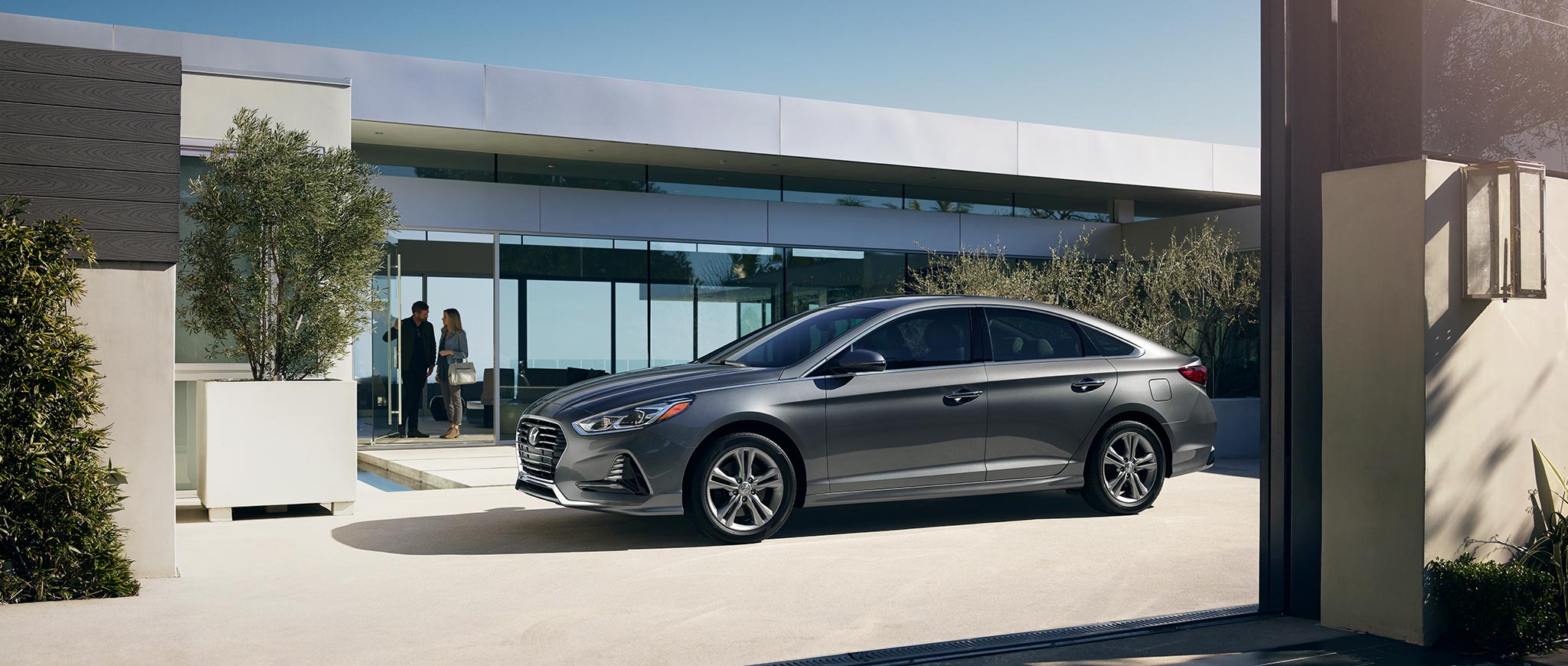 View Inventory
Why Buy 2018 Hyundai Sonata
A car that makes your daily commute more enjoyable is worth its weight in gold. Our incentives and offers are designed to provide you with an exceptional level of comfort and reliability. A fresh new profile, exciting technology and outstanding performance make this vehicle a top pick for all sorts of individuals. This car is one of the most effective sedans on the market, and you'll love how well it works to keep you driving along with an increased sense of security and ease. Contact our dealership serving Dearborn Michigan shoppers to find out why you need to buy this incredible new vehicle.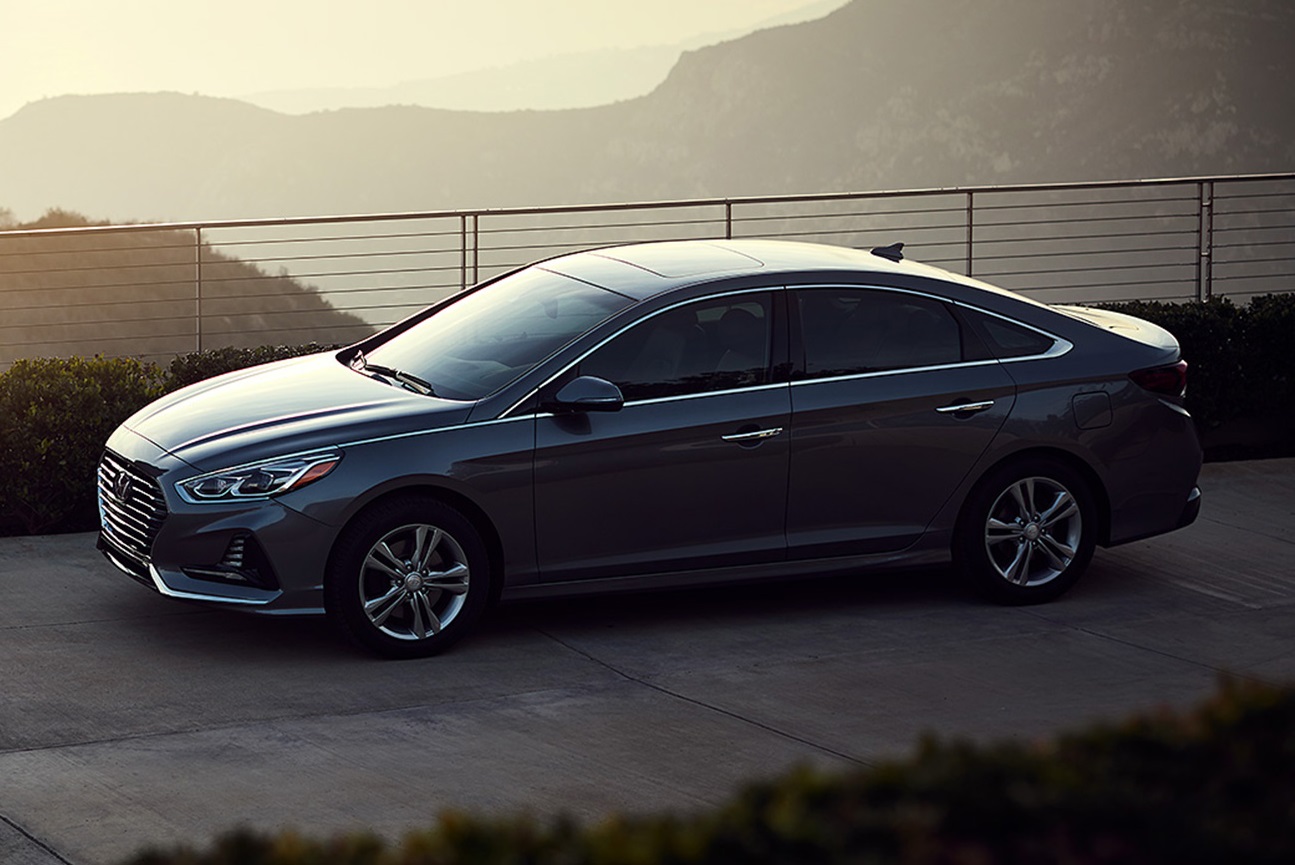 Exterior – Reasons Why Buy the Hyundai Sonata
The handsfree auto open trunk will make your life a little bit easier. When you have your hands full and the proximity key is in your pocket, the trunk automatically opens after standing still for three seconds. This can make it easier for you to get in and out of your vehicle with a handful of groceries or precious cargo in tow. The car includes an aerodynamic design that helps to reduce outside noise so you can pay attention to what matters inside your vehicle. Whether you are traveling solo and listening to your favorite tunes or you're riding along with friends, the smart exterior design makes it easier to connect and talk with friends, family and co-workers. From a design standpoint, the sedan has a redesigned front fascia that speaks to you, a new cascading grille and optional LED headlights to give you more clarity on the road. This vehicle is sculpted perfection, and we think you'll love how good it looks. Wy Buy the 2018 model of the Hyundai Sonata? Because it's one of the most aerodynamic and stylish vehicles on the road today.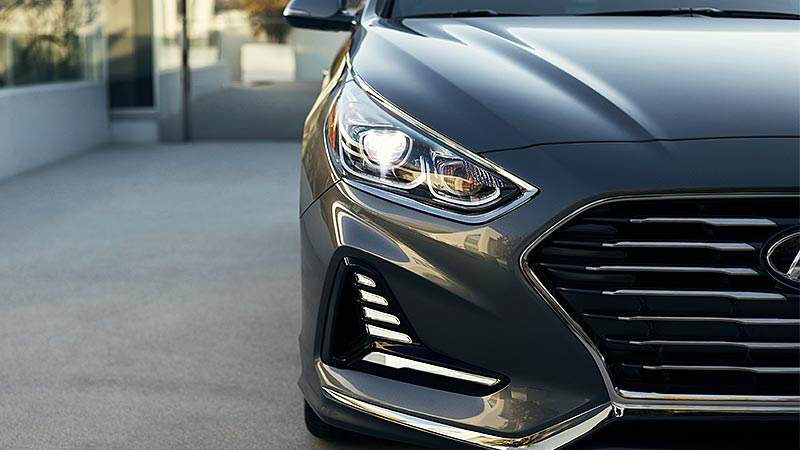 Interior – Why Buy 2018 Hyundai Sonata – Request Interior Information
This car has the most head and leg room in its class, and that's not by a small margin. The vehicle has so much space; you'll feel like you're driving in an open field compared to some other cars in its class. There is a focus on the center console where everything comes together to hold you in place and give you a relaxing ride. Enjoy the stunning technology that is designed to help you enjoy your music in high-fidelity and communicate using handsfree commands. This car will help you get the perfect view of the road, and you'll love the leather-wrapped steering wheel and smart features that are designed to help you get where you're going in style. Glassman Hyundai is a short drive from Dearborn so you can come down and take a test drive when you give us a call or contact us online.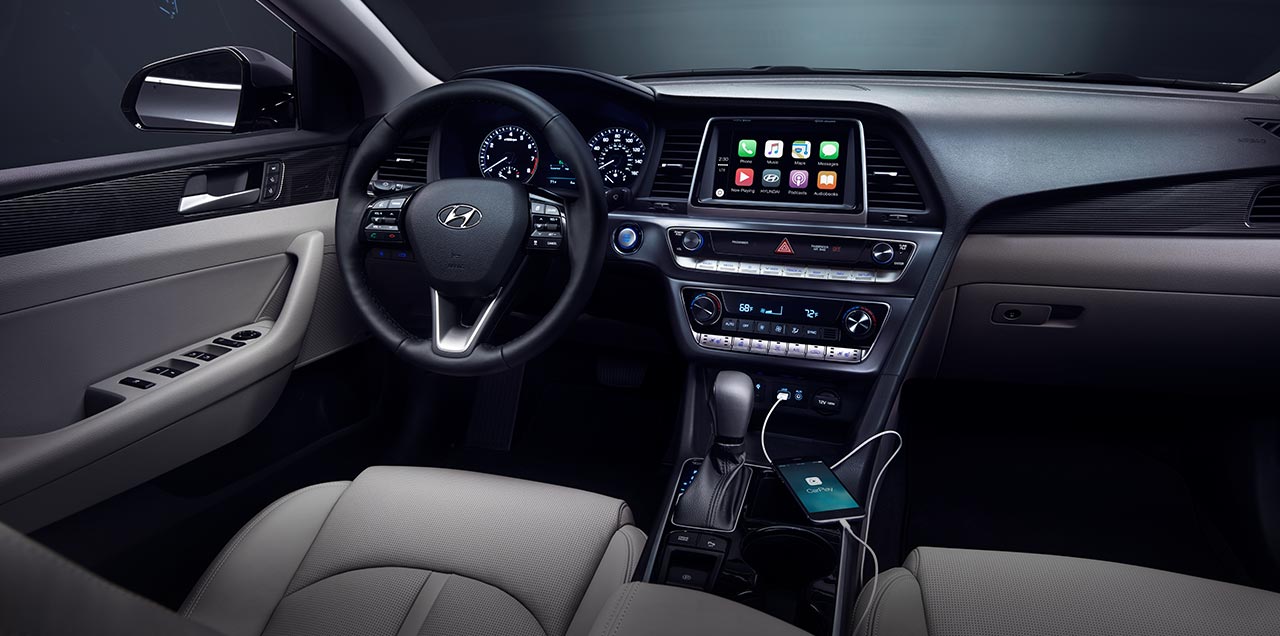 Mechanical / Powertrain – Request More Information
Three engine options are available for you to choose the right mix of power and efficiency. The 2.4-liter engine offers 185 horsepower and 178 pound-feet of torque. This engine comes standard on the SE, SEL, Sport and Limited trims. The Eco trim is the only option that comes with a 1.6-liter twin-scroll turbo that provides you with 178 horsepower and 195 pound-feet of torque. The Sport 2.0T and Limited 2.0T offer a 245 horsepower engine with 260 pound-feet of torque. Sporting a front-wheel-drive mechanism, the vehicle is designed to give you incredible power. You'll also get the option of getting a 6-speed, 7-speed or 8-speed transmission. Come down to our dealership serving Dearborn Michigan residents to find the best deals and offers for your situation.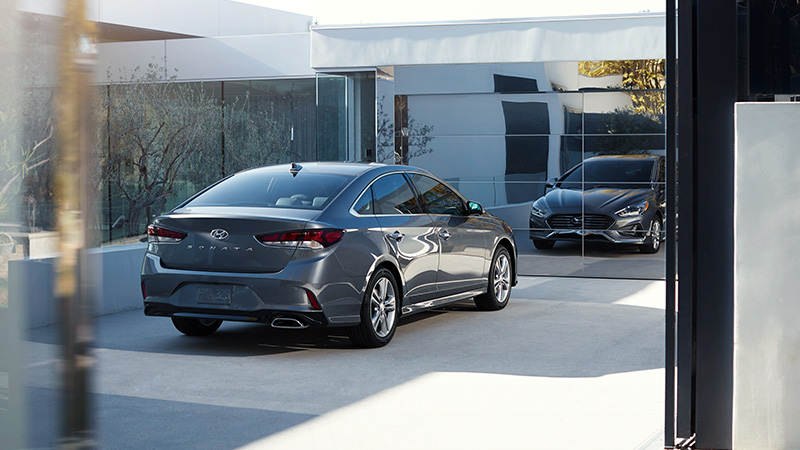 Safety – Why Buy with Safety Features
Blind-spot detection comes standard on every trim. The vehicle also comes with a standard rearview camera and rear parking sensors on some models. Stay in your lane with the optional lane departure warning system and lane keep assist system. The sedan gives you good control with the vehicle stability management system and electronic stability control. Come down and explore this amazing new vehicle and all of the passive and active safety features that make it possible for you to get more accomplished. This vehicle is designed to give you the best possible driving experience. Glassman Hyundai is a short drive from Dearborn, so you have nothing to lose by coming down and checking out the new models for yourself.
Request Sonata Information, Quotes or Specials
Visit our dealership, contact us online or give us a call to take advantage of the latest offers and incentives. We will help you get a quote for your vehicle so you can get an idea of how much this vehicle will cost. Our dealership can also work with you to find a financing package that gives you the monthly payment you need to enjoy your vehicle. Wy Buy a 2018 Hyundai model? Because our dealership serving Dearborn Michigan residents is ready to give you a great deal.
Find out Why You Should Buy a 2018 Hyundai Sonata
Glassman Hyundai is a short drive from Dearborn. We want to help you get into a vehicle you'll love, but you have to give us a call and get in touch. Let us show you our stellar customer service so that you can enjoy your vehicle knowing you have the full support and resources of our dealership behind you. Wy buy a 2018 vehicle from our dealership? Because our dealership will go above and beyond to ensure you get excellent customer service and support.