Used Hyundai Sonata for Sale in Southfield MI for Sale in Southfield, MI
Used Hyundai Sonata for Sale in Southfield MI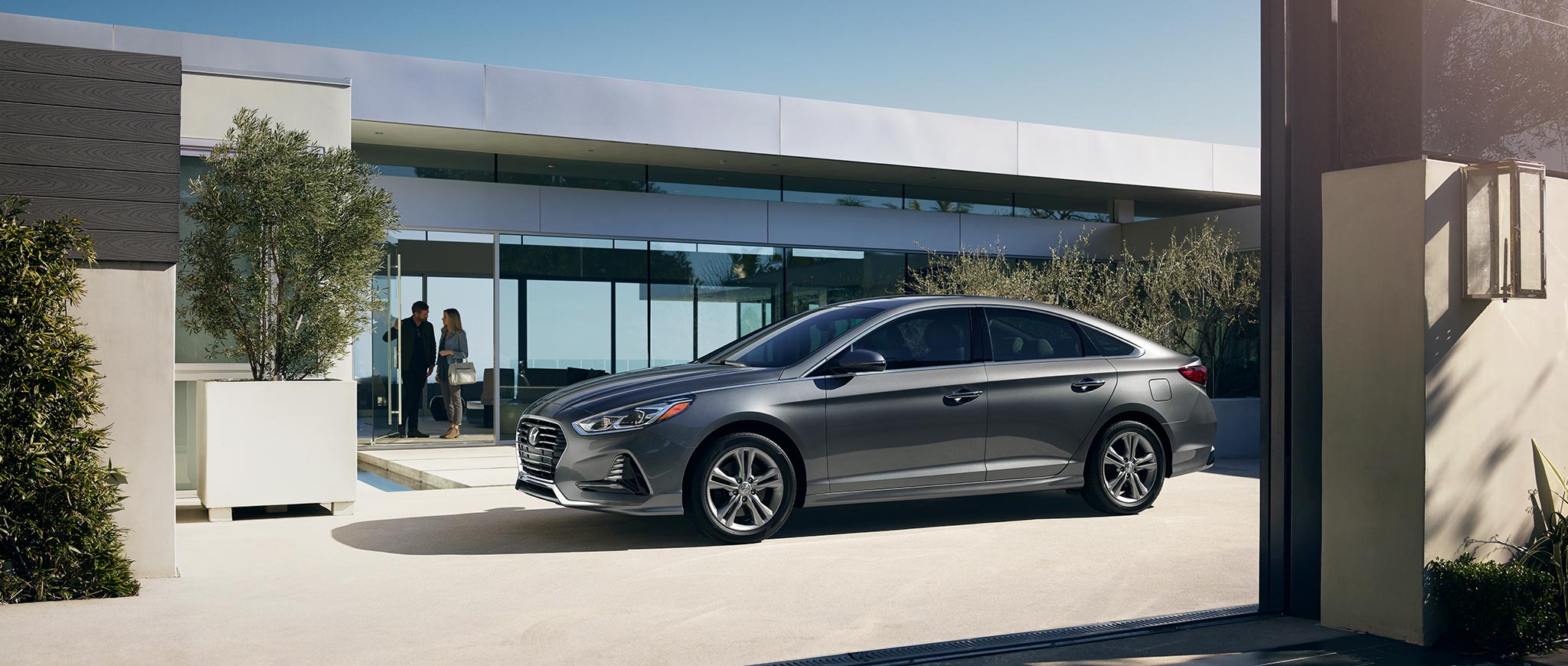 View Inventory
Used Hyundai Sonata for Sale in Southfield MI
When the time comes to find a used Hyundai Sonata for sale in Southfield Michigan, Glassman Hyundai is the place to go. This Southfield dealer caries a variety of used Hyundai vehicles for sale, including sedans and SUVs. The Hyundai Sonata is a midsize sedan that has been produced by the South Korean company Hyundai since the mid-1980s. The Sonata has transformed significantly since its debut, and it is now a highly competitive midsize sedan on the market. This vehicle has earned a reputation for safety and comfort, and it has received several awards over the course of its lifetime for advanced safety features. Each year of this car's production features multiple trim levels, which in turn produces a range of prices for those looking for a used car.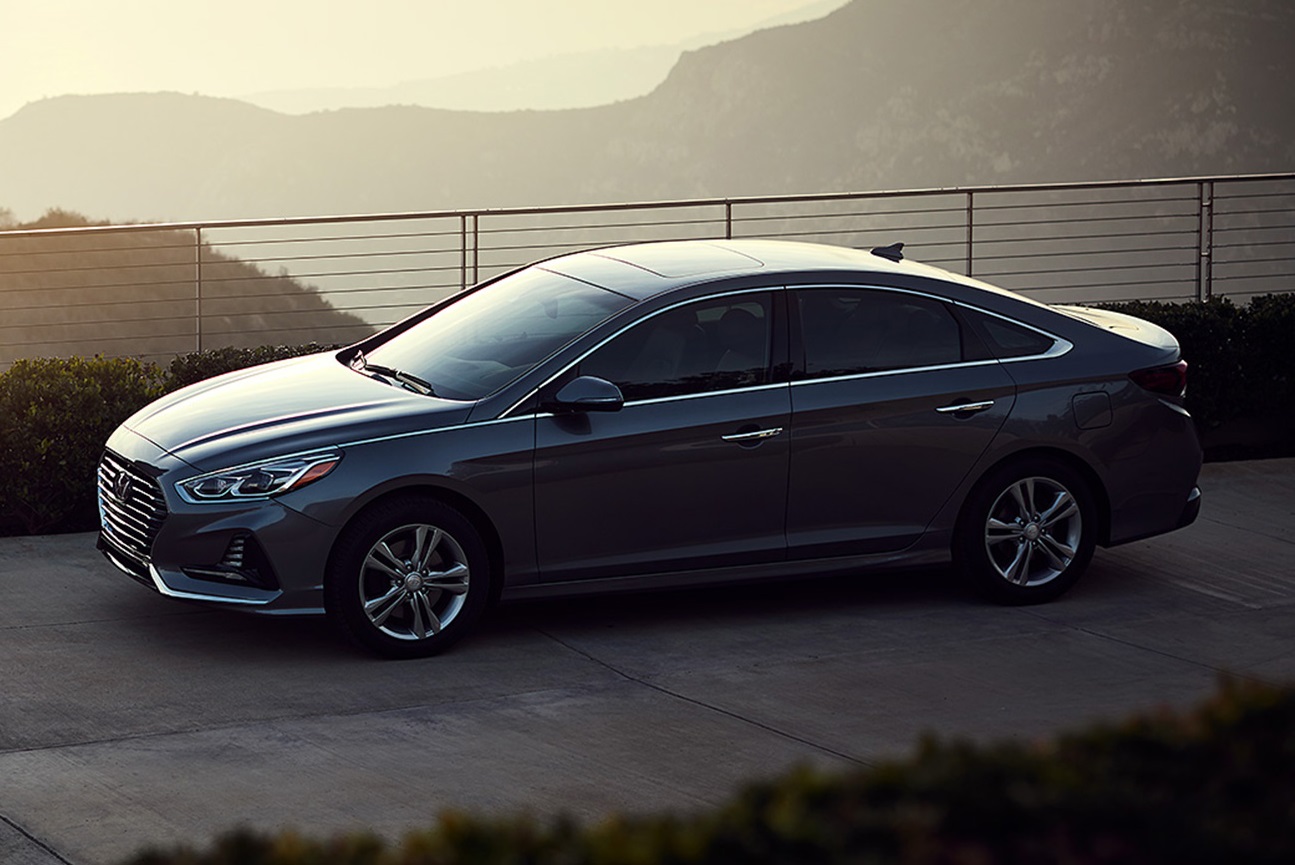 The Sonata produced in 2018 belongs to the larger class of mid-size vehicles. It is available with front-wheel drive. This car has room for five passengers spread out across two rows of seats. Starting with the base model, customers have a choice of three different gas engines, including two that are turbo-charged. The 2018 Sonata also comes in hybrid and plug-in electric hybrid editions. New for 2018, the sedan is available as an eight-speed automatic car. Along with the mechanics, the car is noted for its refreshed interior and exterior styling. It is considered to be one of the most economical mid-size sedans on the market, as it offers a long list of standard features, which are even available as standard amenities on the base model, that are not seen on other vehicles in its class. The 2018 Sonata family begins with the SE, which comes with a suite of amenities made for safety and comfort.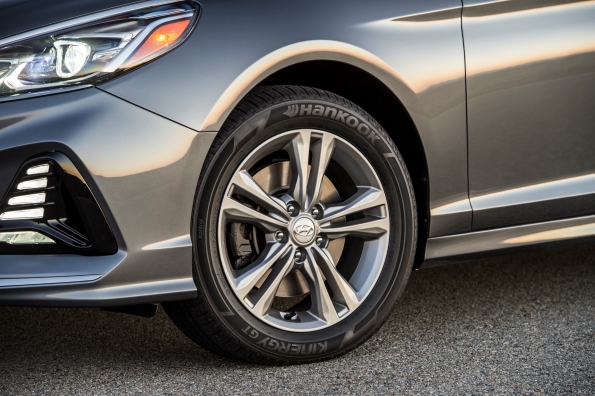 The 2018 cars are also equipped with a number of technological features, such as a six-speaker audio system, a seven-inch touchscreen display, Bluetooth connectivity, Apple CarPlay, and Android Auto compatibility. Even the entry-level trim has a number of appreciated creature comforts, such as power windows, heated side mirrors, a rearview camera, air conditioning and cloth seats. The car is also outfitted with a number of standard safety features, including seven airbags for all passengers, blind-spot detection, lane change assist, lane departure warning, rear cross-traffic alert, stability control, and electronic brake assist. There are also a number of other optional features that can be tacked on to the 2018 Sonata. These features include a hands-free trunk, smart cruise control, rear parking sensors, and automatic emergency braking. Owners can also opt to fortify their Sonata with a 10-speaker audio system, automatic high beams, heated and ventilated leather front seats, LED headlights and tail lights, a backseat USB port and a heated steering wheel.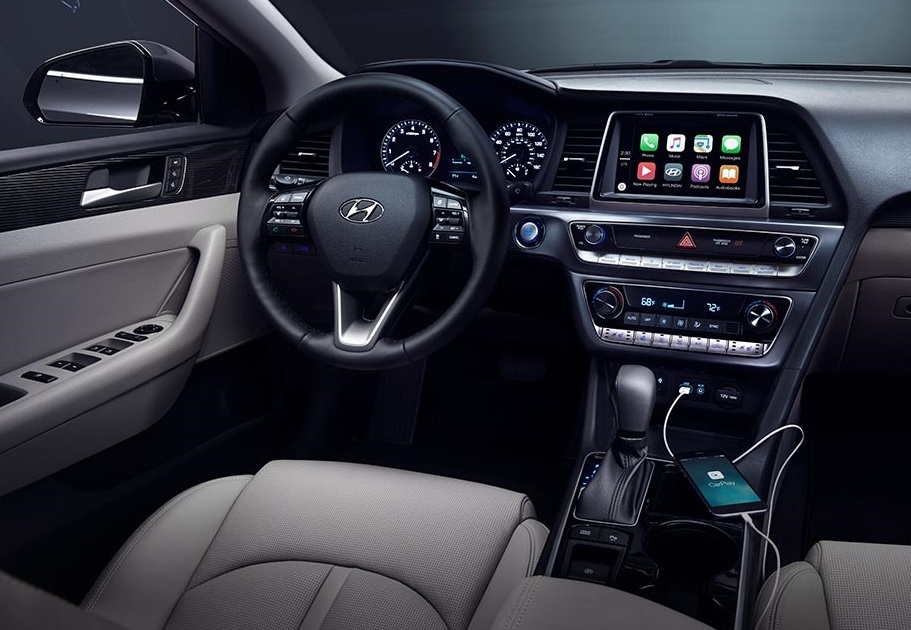 The 2017 Hyundai Sonata has an average fuel economy of 21-28 MPG in the city and 30-36 on the highway. A used Hyundai Sonata for sale in this year ranges in MSRP price from about $21,600 to slightly more than $34,350. This car belongs to the same class as the Honda Civic, the Mazda3, and the Ford Focus. Because of its safety features and excellent gas mileage, the Sonata is considered to be a top choice of car for families and commuters. It is available in several trims, including a hybrid version. The used 2017 Sonata models for sale are produced with two options of four-cylinder engines, both of which are turbocharged. A highlight of this vehicle is that Apple CarPlay and Android Auto are standard components of all trim levels. A backup camera is also a standard safety feature. Automatic braking is an optional safety add-on.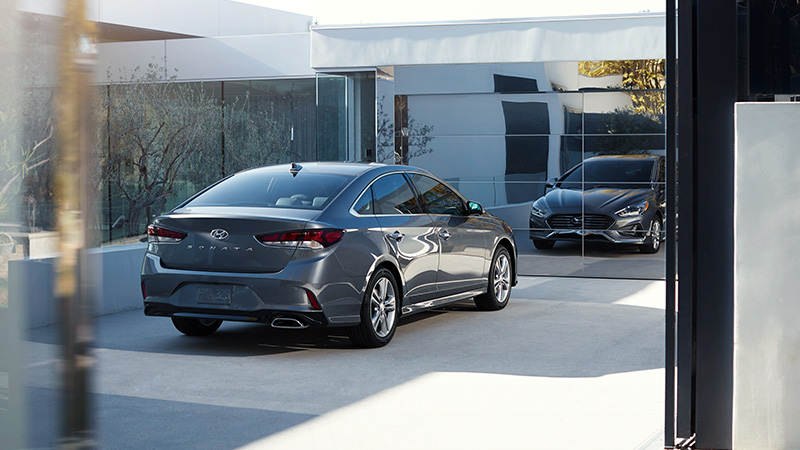 The 2017 sedans come standard with a front-wheel drive drivetrain and either a six-speed manual or automatic transmission. The base engine is a 185 HP, 2.4L four-cylinder engine. However, people wanting a more powerful ride can choose from several larger engines, including a 178 HP turbocharged engine that has a capacity of 1.6 liters. An even larger engine available for the car is a powerful 245 HP turbocharged engine with a 2.0-liter capacity and four cylinders. The 2017 family includes the Eco version, which is fun to drive with its seven-speed automatic transmission system with a dual clutch. Across all trim levels, the car is noted for its smooth and enjoyable ride, which is considered to be one of the best in the class. The car is also popular for its ample cushioning and passenger comfort and its firm and responsive handling.
Drivers in Southfield Michigan who are concerned with safety will appreciate the fact that this sedan has received many top safety ratings and awards. The 2016 model was given a five-star safety rating across all categories by the NHTSA. The car was also handed the Top Safety Pick Plus award by the Insurance Institute for Highway Safety. The vehicle received the award specifically for its inclusion of a forward collision warning and automatic emergency braking mechanism. These features are available on all models, and the higher-end trims have even more advanced safety features provided as standard components and offered as add-on features, such as blind spot detection and adaptive cruise control. For more information on this car and other Sonata models, contact the experts at Glassman Hyundai, which is the top Southfield dealer in Southfield Michigan.