Used Hyundai Elantra for Sale in Southfield MI for Sale in Southfield, MI
Used Hyundai Elantra for Sale in Southfield MI
View Inventory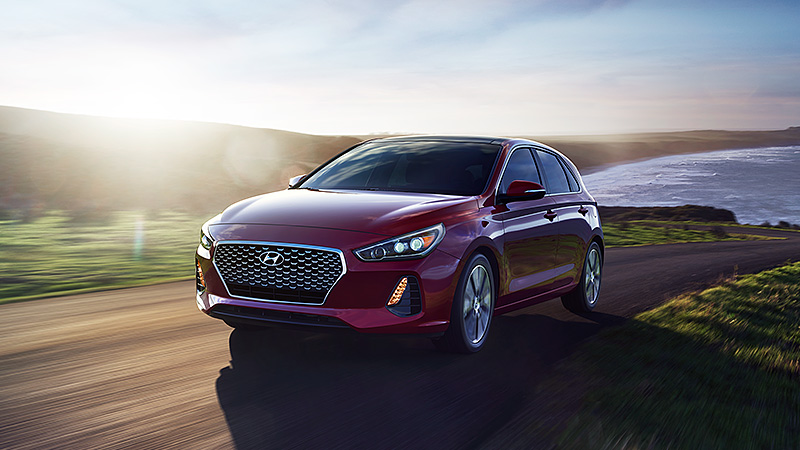 Used Hyundai Elantra for Sale in Southfield MI
Car shoppers in Southfield Michigan looking for a used Hyundai Elantra for sale should look no further than Glassman Hyundai. With a large inventory of Hyundai vehicles to choose from, Glassman Hyundai is the place to go find an Elantra sedan or wagon. The Hyundai Elantra is one of Hyundai's best-selling cars, and a total redesign in 2017 makes it an even more popular choice for people needing a reliable, safe, and attractive used car. The Elantra was produced as a sedan until 2018, when Hyundai added a wagon version to the family as well. Both cars are outfitted with a suite of impressive technological and safety features, and they come in several different trim levels as well. Add-on components are available for all trim levels, and the higher-level models come standard with more features.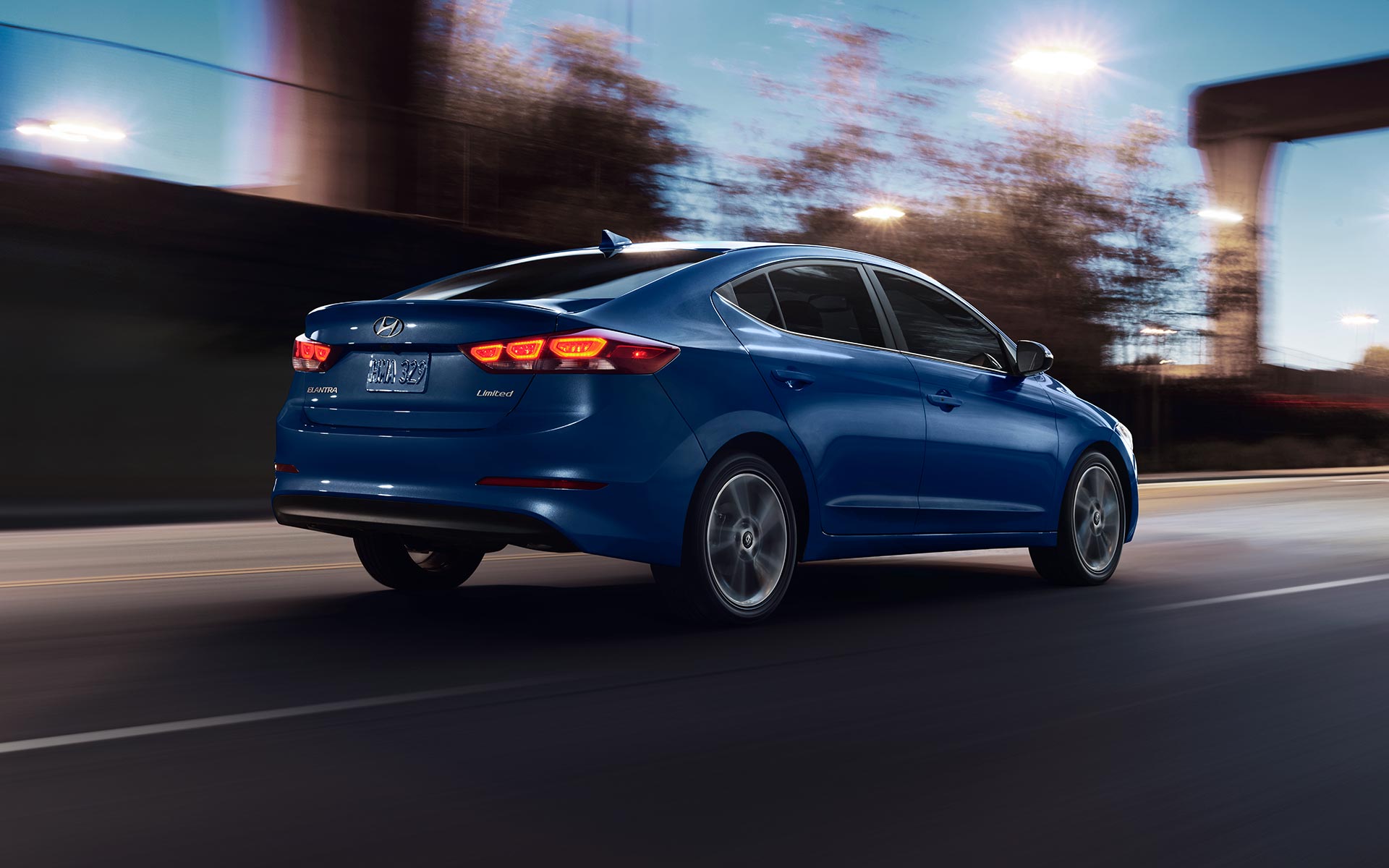 The newest used Hyundai Elantra for sale is the 2018 car. This model year offers consumers six choices of trim level. The most basic car is the SE, which is followed by the SEL, the Value Edition, the Limited, the Eco, and the Sport. These vehicles are equipped with three different engines and three types of transmissions. Each trim level has its own set of interior features and amenities. The Eco also has a more fuel-efficient engine, and the Sport trim level has a more powerful turbo-charged engine. The SE has an MSRP of $17,150. Its amenities include a 2.0L engine, 15-inch wheels, power mirrors, air conditioning, an adjustable driver's seat, a six-speaker sound system and a USB port.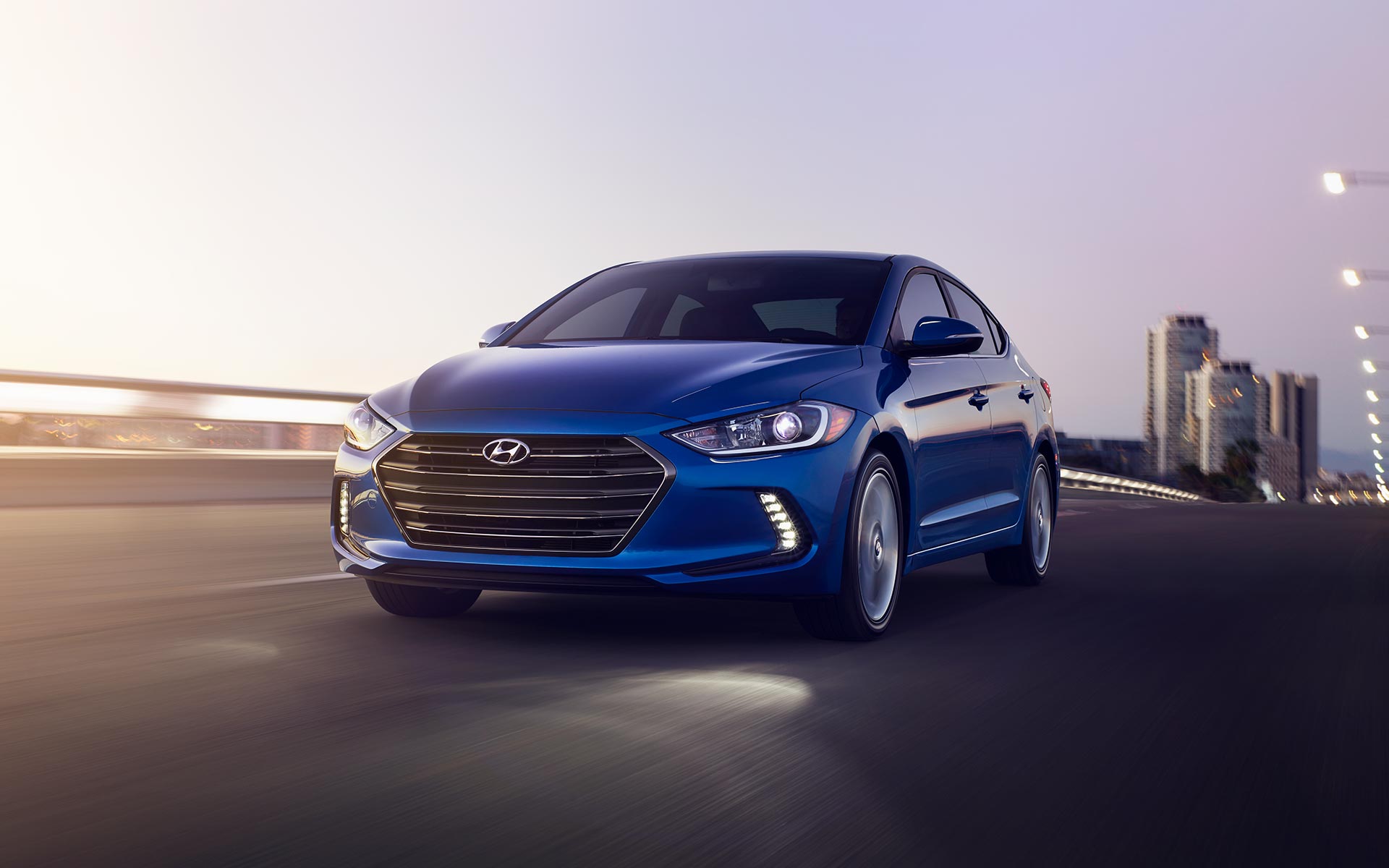 There are several additional features offered for an extra charge, including cruise control, audio controls on the steering wheel, Bluetooth connectivity and choosing an automatic transmission instead of the standard manual transmission. Moving up a level to the SEL, one will get a standard Elantra that has slightly larger 16-inch wheels, rear disc brakes, heated side mirrors, blind spot monitoring, automatic headlights, a rearview camera, and rear cross-traffic alert. This vehicle also has a push-button start system and a seven-inch touchscreen display. It can be used with both Android Auto and Apple CarPlay, and it can be programmed to play satellite radio.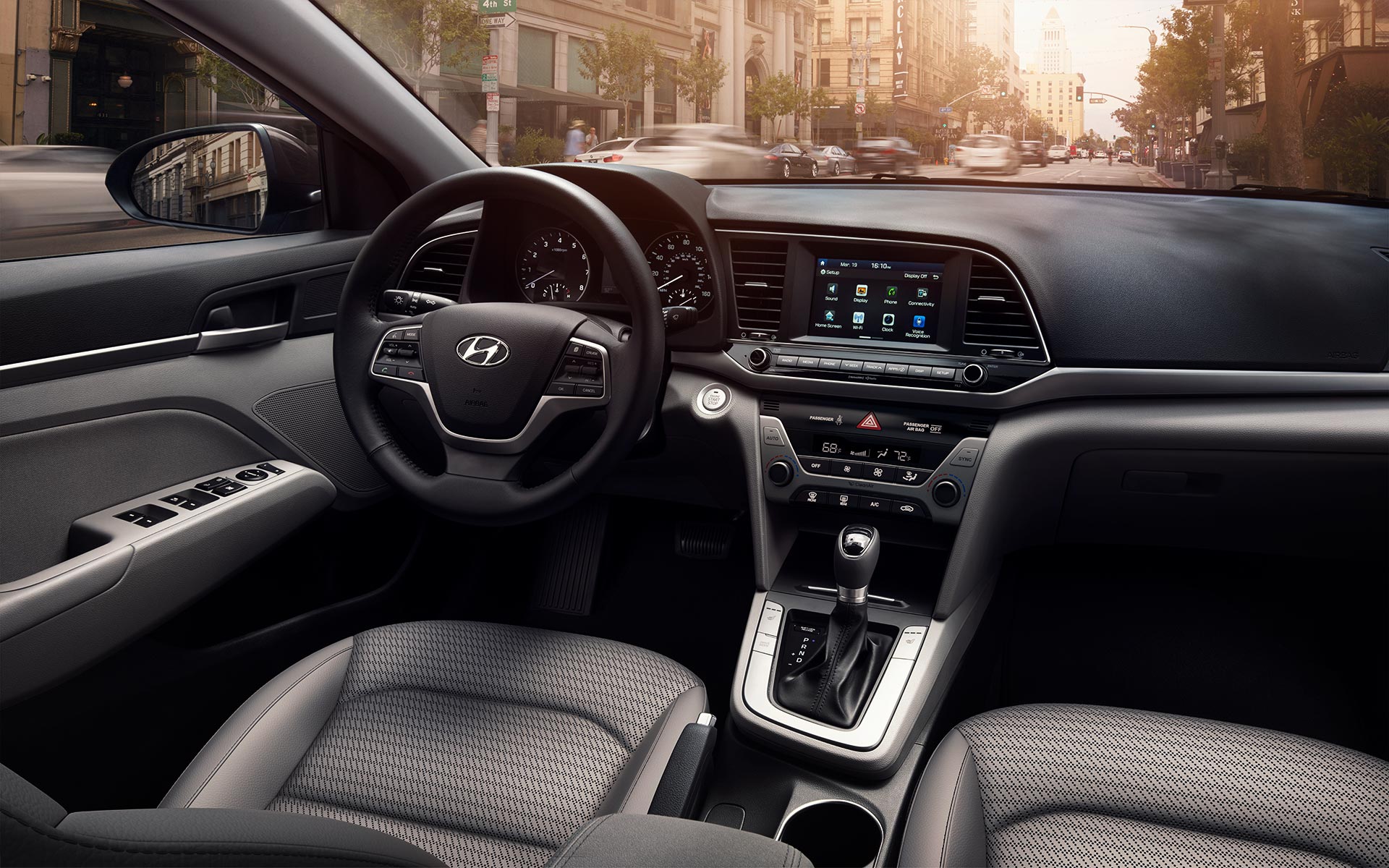 Progressing to the Value model, standard features include a sunroof, daytime LED running lights and an automatic trunk release. This model also contains several notable interior components, including heated front seats and a rearview mirror with an automatic dimming sensor. The Eco model, as the name implies, is a more fuel-efficient edition. The Eco is produced with a 1.4L, 128 HP engine that is turbocharged and has a seven-speed automatic transmission. The interior is similar to that of the of the Value model, but the Eco does not have a sunroof or an automatically dimming rearview mirror. It also has 15-inch wheels instead of 16-inch wheels.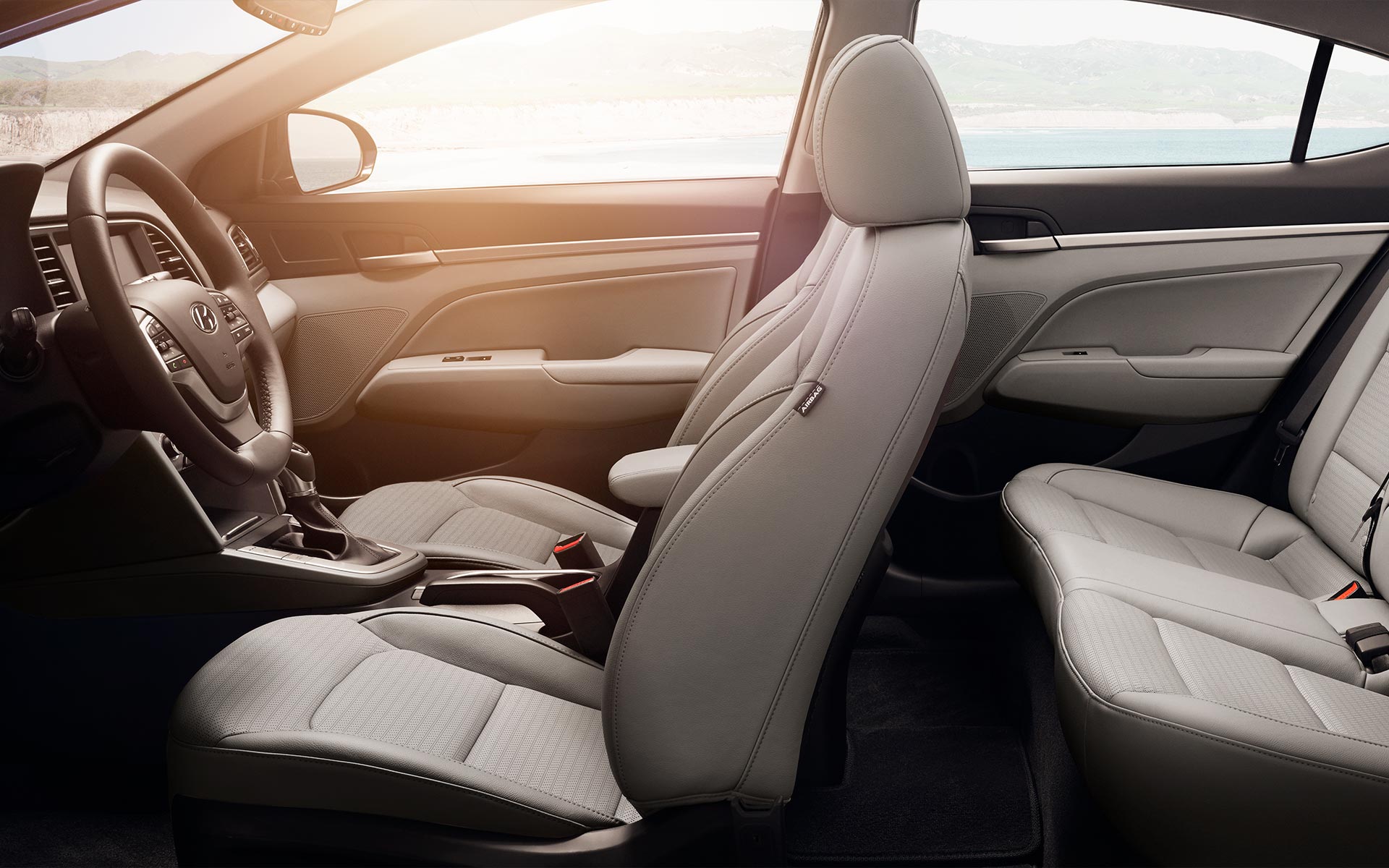 The next model in the 2018 lineup is the Limited, which has an average MSRP of $22,350 before adding on additional features. With this car, owners will get a suite of desirable internal and external amenities. Bigger 17-inch wheels are standard on the Limited edition, and it has highly visible LED taillights. The interior features nice leather upholstery, and there are three USB ports placed throughout the car for passenger convenience. The Limited can be upgraded with the Ultimate package, which offers numerous amenities including a sunroof, a programmable driver's seat memory, a larger eight-inch information screen, and an eight-speaker sound system. The package also adds a number of safety features like lane departure warning, forward collision warning, automatic braking, and adaptive cruise control. The Sport edition is available for sale with either a manual or an automatic transmission. The manual edition has an average MSRP of $21,650, and the automatic version has a slightly higher MSRP of $22,750. Both versions are outfitted with features similar to what the Limited model has. However, it emphasizes sport and performance, and is equipped with more performance-oriented components like 18-inch alloy wheels, a turbocharged 1.6L four-cylinder engine, better rear suspension, more responsive brakes and xenon headlights. The interior has heated sporty bucket seats and a flat-bottomed steering wheel. Like the Limited, the Sport model can be upgraded with a Premium package, which adds to the car a larger touchscreen with integrated navigation, an eight-speaker sound system, dual-zone climate control, and a rearview mirror with an automatic dimming sensor.
The earlier model years of the Elantra for sale, especially the 2017 model, are also appealing. The average MSRP for a 2017 edition ranges from $17,150 to around $22,250. The car has a combined city and highway fuel economy of 25-35 MPG. A redesigned interior and exterior are highlights of all trim levels of the 2017 car. This year's options include a fuel-efficient Eco trim, which has a turbocharged engine, and is made with a seven-speed automatic transmission. All Hyundai Elantra sedans made in this year seat five passengers, and they can be made safer with the addition of a collision warning system paired with automatic braking. The 2017 and 2018 models plus more may be available at Glassman Hyundai in Southfield Michigan, where prospective buyers are encouraged to stop in and test drive a used car.