New Hyundai Troy Area 2021 Hyundai Palisade near Detroit Southfield MI
Troy Area 2021 Hyundai Palisade
View Inventory


Vehicle Overview
Hyundai calls its 2021 Hyundai Palisade the "three-row, upscale SUV," but that description really doesn't do the 2021 Palisade justice. This is much more than just an upscale SUV. It's a virtual home for your family, a place where the whole crew will feel safe, warm, and comfortable as they travel together and make memories. Hyundai is proud of many things about its Palisade, but they've made a special emphasis to let people know that every design decision was driven by a mission to make you and your family as safe as possible. They wanted you to "arrive in style, safely." On that count, the 2021 Hyundai Palisade near Troy can definitely proclaim its mission is accomplished.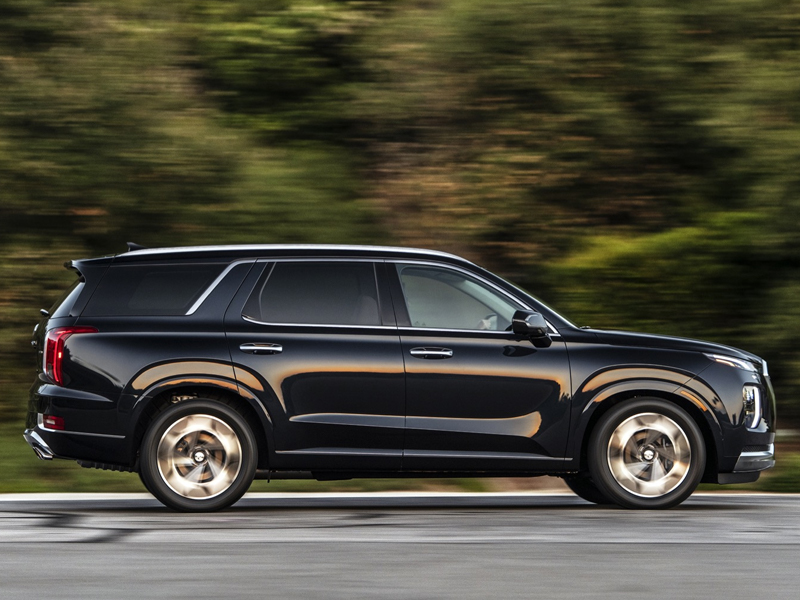 Exterior – 2021 Hyundai Palisade
The Palisade appears each year as a stately gentlemen among an inferior group of competitors. It never tries to hard to be what it is and consistently turns out a noble performance year after year. While the brand is relatively new among Hyundai's SUV lineup, it feels like we've known and loved this one forever. The Palisade's build is big from front to back. One single look lets you know it's a three row SUV that carries on the luxury tradition in every way. Fortunately for the people shopping for Glassman Hyundai incentives on the Palisade today, the 2021 Hyundai Palisade near Troy is luxury you can afford. The more uniform back end of the Palisade is a little more muscular this year, but for the most part, you get the same classic Palisade style in a slightly more upscale package. It's a three-rower, and you can tell. The Calligraphy trim is the poshest trim this year and sports 20-inch alloy wheels and premium, sculpted front and rear facias.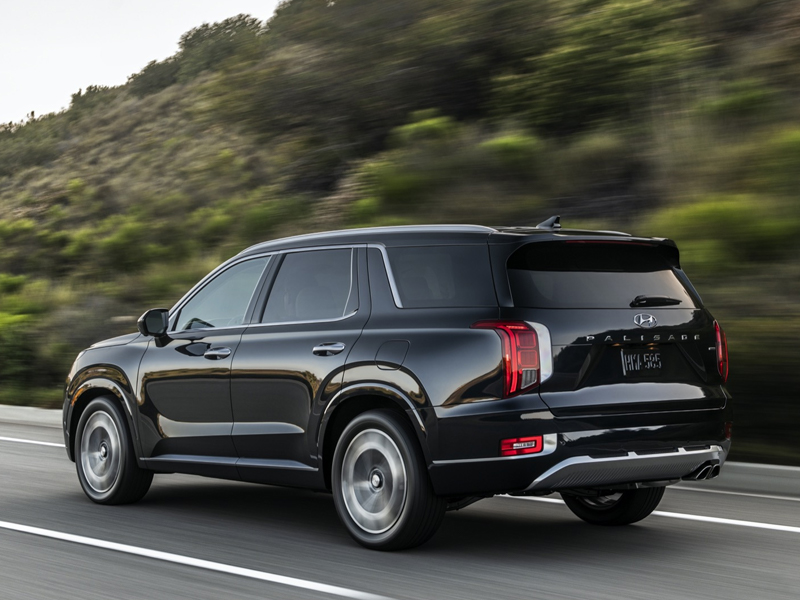 Interior – 2021 Hyundai Palisade near Troy MI
The elegant interior of the 2021 Palisade creates the perfect feeling of freedom and togetherness in your Palisade. The whole family has space to spread out and enjoy the view from their privacy glass. As the world goes by, the second and third row can easily communicate thanks to elegantly designed seating set at just the right height. Sculpted throughout the interior of the 2021 Hyundai Palisade are the quality and home-like materials that make a luxury SUV luxurious. For example, Nappa leather seating can be obtained in quilted patterns that give a customized touch. Hyundai is also serving Troy Southfield Detroit Waterford Michigan with a 2021 Hyundai Palisade near Troy that's really grown into its already unique niche. No other luxury SUV on the planet offers quite as much as the Palisade and in this combination.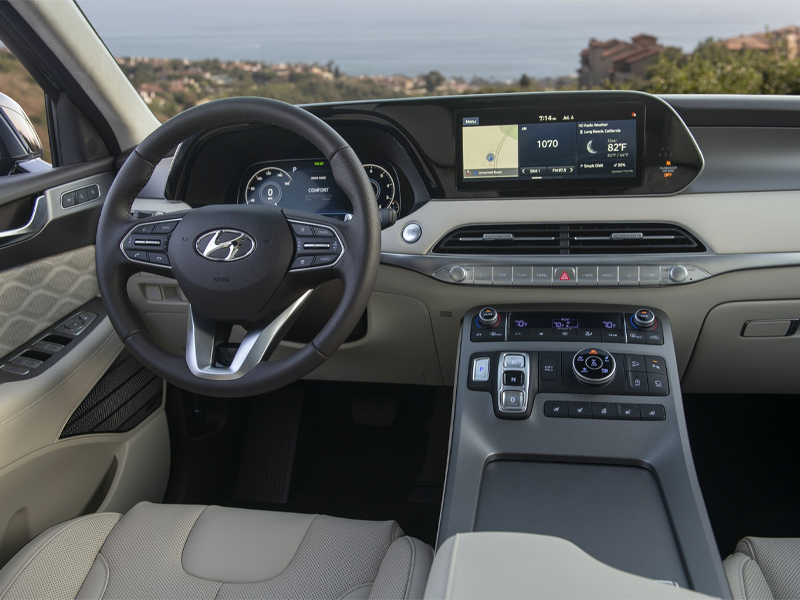 Mechanical – Palisade specs near Troy
Of everything impressive about the 2021 Palisade, it's the sleek mechanical design that is certain to capture the large SUV loving imagination. Auto-leveling rear suspension systems, front parking sensors, and standard 8-speed automatic transmission with SHIFTRONIC are attached to a shift by wire configuration and topped off with a transmission cooler that keeps your transmission running smoothly and cool under all conditions. Hills are no match for the Palisade either. Thanks to Downhill brake control and Hillstart Assist Control, you have excellent features built right into your mechanics.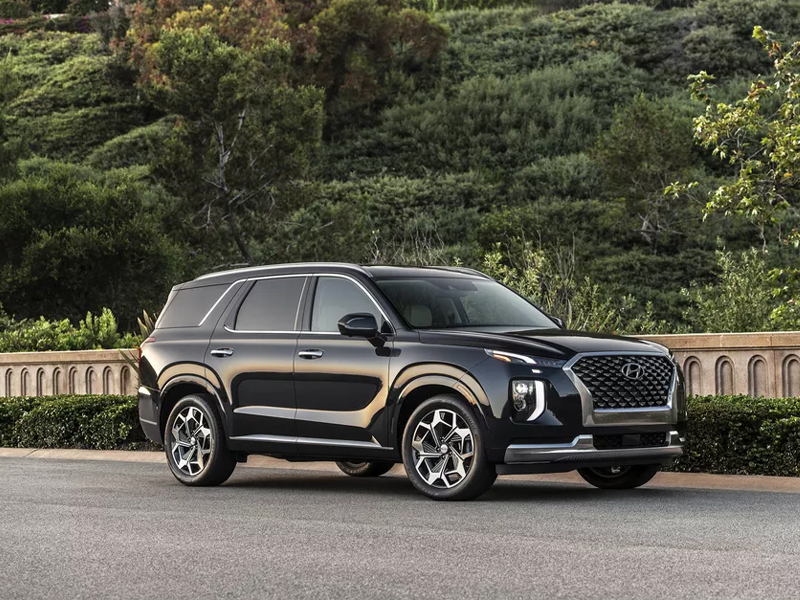 Powertrain – Hyundai Palisade specs near Troy MI
Hyundai decided that they didn't want to mess with a good thing on the Palisade, so they got it right on the first try and left well enough alone. The 3.8L 291 horsepower 6-cylinder engine is big and bold enough to take your Palisade anywhere you need it to go. It's gasoline direct injection gives you that extra boost of power you need to roll with something as large and in charge as the Palisade. The transmission and engine combo this year are by far more responsive than in prior editions, so if you've passed up on the Palisade before, 2021 is the year to make a deal.
Safety – 2021 Hyundai Palisade dealer
Standard safety features throughout every trim in the lineup include parking distance warning, rear occupant alert (or ultrasonic rear occupant alert), forward collision avoidance assist with pedestrian detection, and even smart cruise control with stop and go. This is indicative of an SUV built with true quality. Almost no SUV is going to start off with features like this. Most usually end up with these being the top of the line safety features, but the Palisade is no regular SUV. Higher-end features include all of the aforementioned features plus Highway Drive Assist and even front end parking distance warning. You'll notice more than a few parking sensors around your Palisade – hidden of course – but they're there, always at work making sure that you and your family don't have one of those unfortunate fender benders. Just by driving a Palisade, you have extra features that might even save you money on your insurance rates, too.
Glassman Hyundai incentives are here serving Troy Southfield Detroit Waterford Michigan with more great reasons to buy a Palisade this year. Don't pass up on your chance to take home a Palisade trim for less.