New Hyundai Troy Area 2021 Hyundai Elantra near Detroit l Southfield Michigan
Troy Area 2021 Hyundai Elantra
View Inventory


Vehicle Overview
In fall of 2020, the 2021 Hyundai Elantra makes its debut on dealerships across America. We're every bit as excited about this arrival as Hyundai is. They're proud of the new Elantra – a vehicle that received a massive makeover in 2020 – and continue its legacy of excellence and more posh luxury. The model will get its own 2021 Hyundai Elantra hybrid and N line versions as well, something everyone can agree is serving Troy Southfield Detroit Waterford Michigan Elantra fans with even more to love this year. If you have any questions about our review, stay tuned to the end to contact Glassman Hyundai.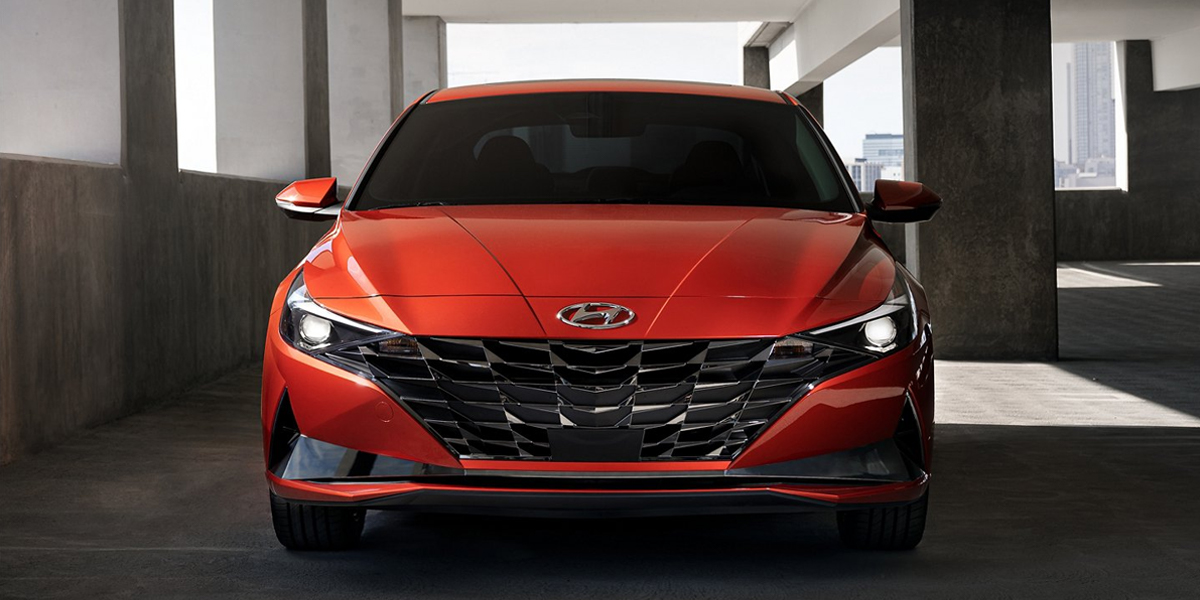 Exterior – 2021 Hyundai Elantra
Hyundai wanted to have a more widebody look to the Elantra in 2021, and that's exactly what they did with their new design. It's widebody, lower to the ground, and majestically aggressive in its position on the road. You're going to think you might have just bought a luxury muscle car if you look hard enough (especially if you nab the illustrious N Line edition). More impressive, though is that they managed to pack this widebody look onto a compact sedan. The Elantra has always been much smaller than it looks, with spaciousness reserved to the interior, and Hyundai really working to maximize real estate on the front end and rear areas. The new grille is dashing as well!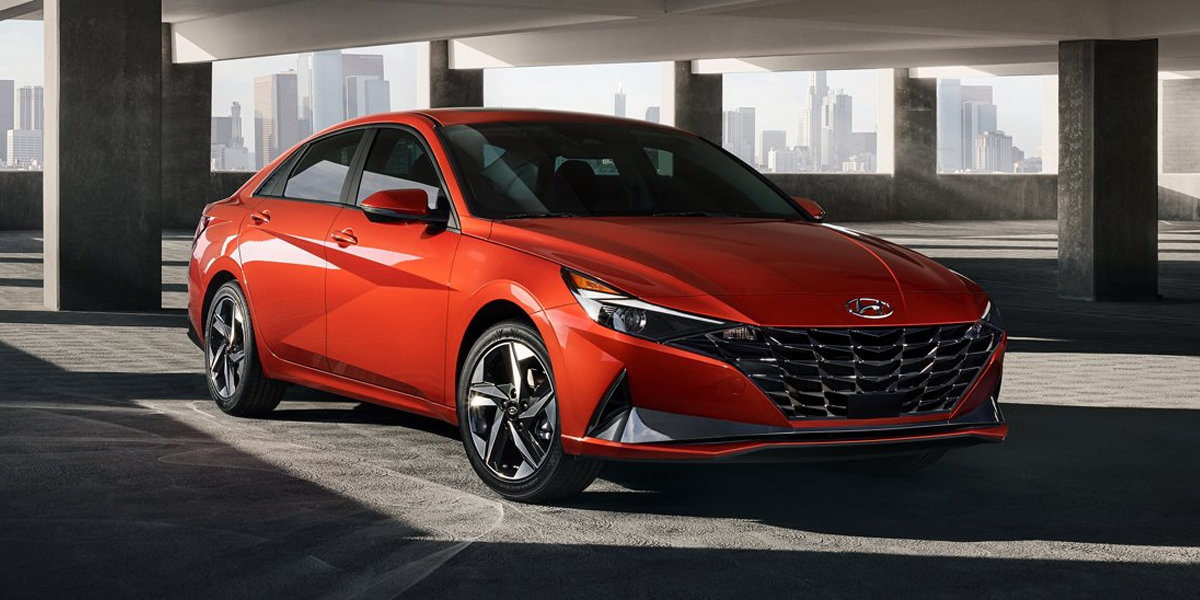 Interior – 2021 Hyundai Elantra near Troy MI
What's Hyundai got up their sleeve for the interior of the 2021 Hyundai Elantra near Troy? Hyundai explains that they built the interior of the Elantra to inspire a sense of confidence in the driver and all passengers. They want you to feel like you're on top of the world when you hop into the sleek, orderly Elantra (with a few exciting surprises built in for your amusement as well). Hyundai's "clean lines and angles" are contoured to bring comfort to your body and symmetry to your peace of mind. Two stately color schemes have been announced so far: Gray leather with Melange, and black leather.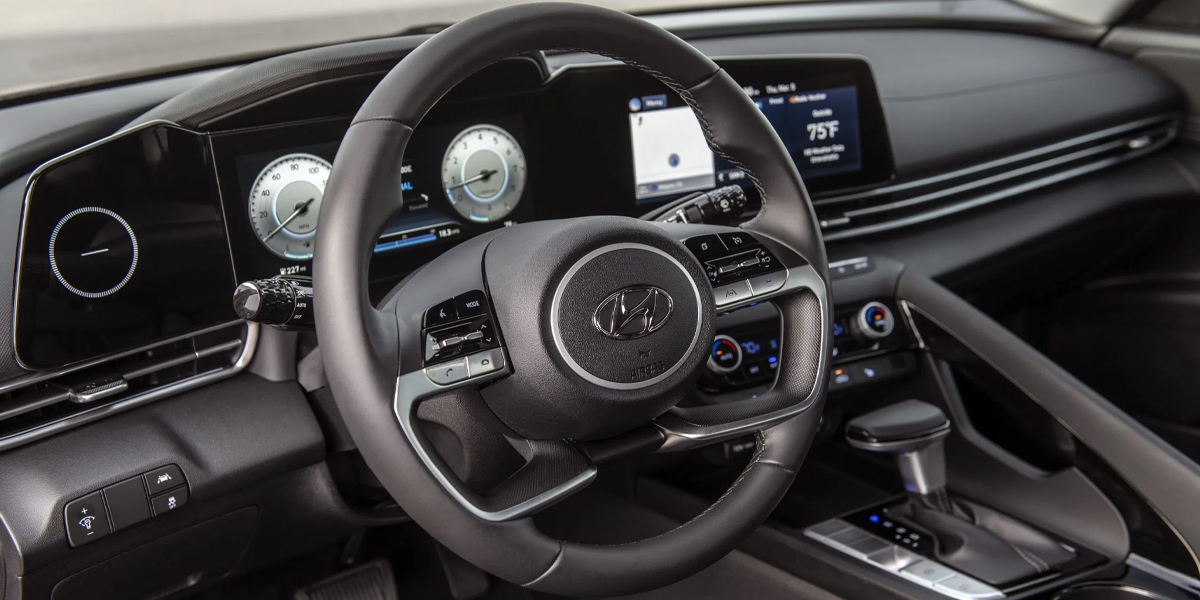 Cloth options will be announced later for early trims, but for now, the interior of the Elantra looks like it's ready to take you and your family on an adventure they'll be proud to arrive for. Families deserve a compact sedan that offers features like Hyundai's Digital Key (standard on the N Line), N Line sport seats (N Line again), Dynamic Voice Recognition (Limited), and a 10.25″ touchscreen infotainment system with full navigation (Limited again). You can go traditional and practical or max out your Elantra to be a full-fledged luxury car.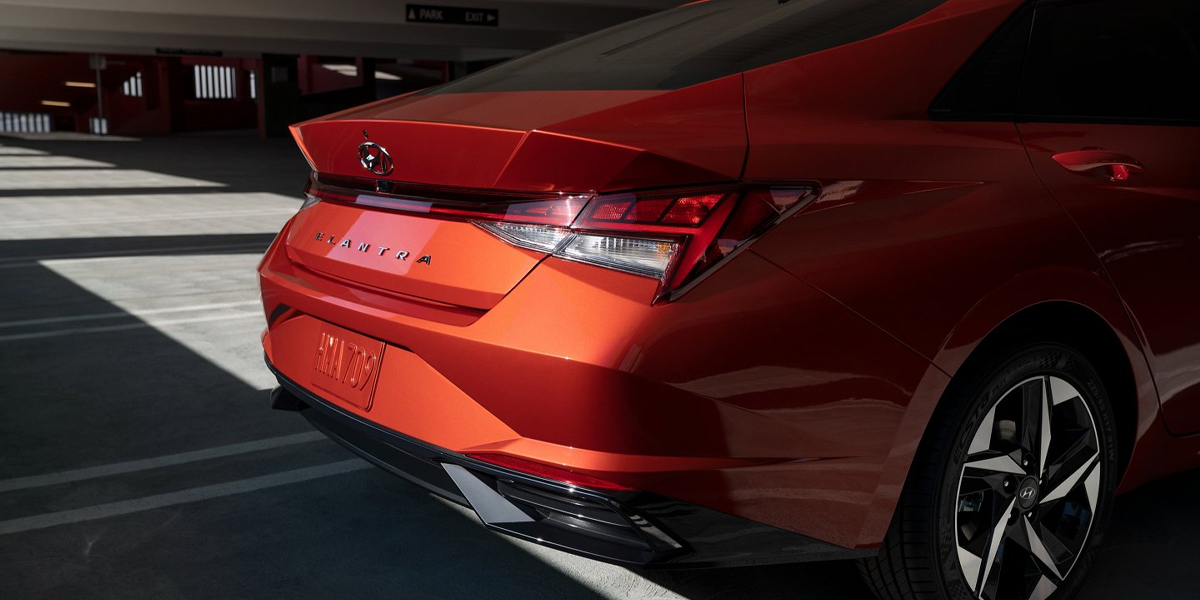 Mechanical – Elantra specs near Troy
Mechanical and powertrain announcements are often the last word we get about a vehicle. It's important to keep people anticipating a model, and we get that, but we're happy to report that we now know the basics of the mechanical makeup of the 2021 Hyundai Elantra near Troy. Early transmissions for the Elantra SE and SEL are sure to be standard 6-speed, but you'll find a 6-speed dual clutch transmission with famous SHIFTRONIC engaged. There's also a neat electronic parking brake.
Powertrain – Hyundai Elantra specs near Troy MI
The SE base model boasts a 147 horsepower 2.0L 4-cylinder engine, but there's a remarkable N-Line trim of Elantra that will carry a 1.6L turbocharged 4-cylinder engine that's rated at a hefty 201 horsepower. If you've never driven a compact sedan that's rocking over 200 horses, then the Elantra is the perfect vehicle for you. Once you feel the way it drives, you'll take it straight home from here.
Safety – 2021 Hyundai Elantra dealer
Hyundai is always proud of its safety configurations on their sedans, but they've really worked overtime this year to ensure that no other compact sedan compares to the Elantra in terms of safety. It gets standard features like Forward Collision-Avoidance Assist with Pedestrian Detection. This amazingly advanced system uses radar and a forward facing camera to look for objects or people in front of your Elantra. Whenever you don't brake to avoid hitting those objects, your Elantra does the job for you. This can save someone's life (or your own). Drive attention warning is another feature you won't want to miss. Sound cues activate whenever the vehicle detects that your driving patterns are dangerous or suggest that you're not paying full attention to the road. Old favorites like Lane Keeping Assist monitor the sides of your Elantra and alert you to lane change dangers like other vehicles sprinting out in your path. If you're looking for a safe vehicle, you won't find one any safer than the Elantra. It's simply splendid on safety.
Contact Glassman Hyundai for more information about the 2021 Elantra. This new Hyundai tour de force is serving Troy Southfield Detroit Waterford Michigan compact sedan lovers with a new reason to be grateful for the upcoming auto season. We're always here to answer your questions and fill you in on important info.
We appreciate your interest in our inventory, and apologize we do not have model details displaying on the website at this time. Please fill the form out below and our team will quickly respond, or, please call us at 248-291-9931 for more information.