New Hyundai Test Drive 2018 Hyundai Sonata l Southfield MI for Sale in Southfield, MI
Test Drive 2018 Hyundai Sonata | Southfield MI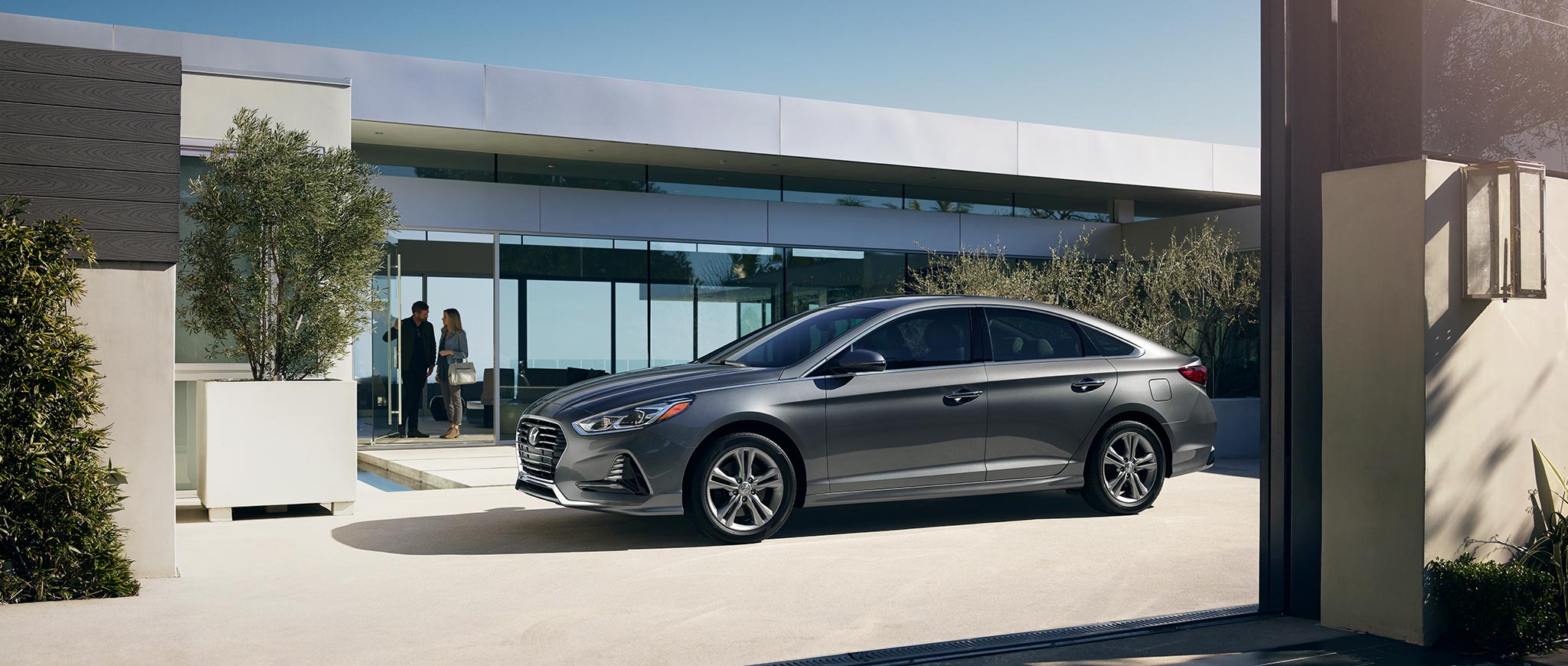 View Inventory
Overview
The Sonata is a cool option that can work itself into anyone's world. It's a classy car with a little bit of a sporty appeal to it, as well. Hyundai models are becoming more safe, reliable and feature packed with each release, and more consumers are starting to trust this provider with every fiber of their beings. If you are looking for something that is highly affordable, easy on the eyes and majorly classy, then you may want to try the Sonata. Here's some additional information on it so that you know what you're working with. Visit the dealership in Southfield Michigan when you decide to test-drive the Sonata.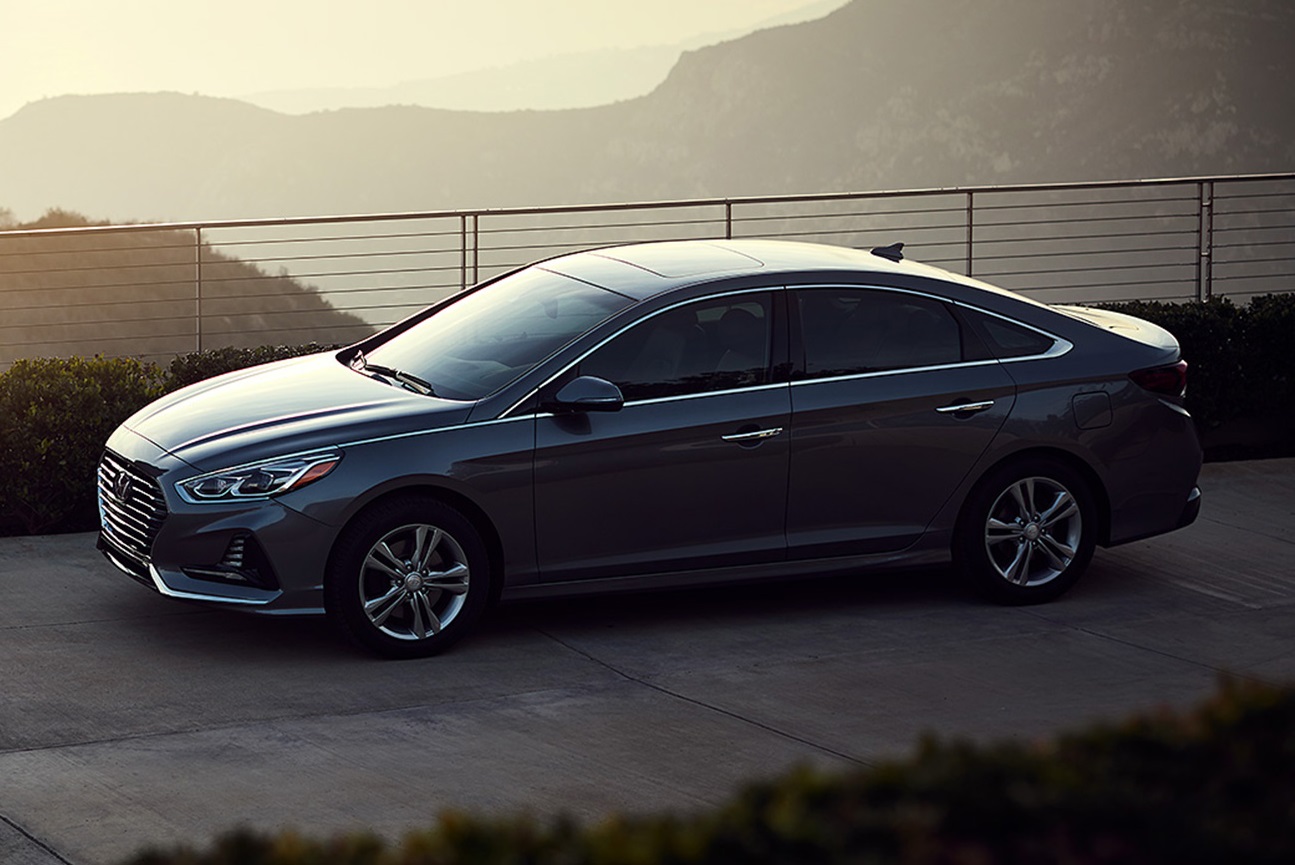 Exterior Greatness
The exterior is the next big thing that's important. It's important because other people will see you, and it's important because it will impact how you feel about yourself. If there was one word to describe the interior here it would be trendy. It's a hip little model that you'll adore. It has a unique grille that demands immediate attention, and it has a curvature that one may refer to as sexy. This model is extremely sporty. Even the non-sport models have a certain wow factor to them. Onlookers won't be able to prevent staring at the shell of your vehicle. You have to stop by the dealership to get the full gist of it and take it in, though.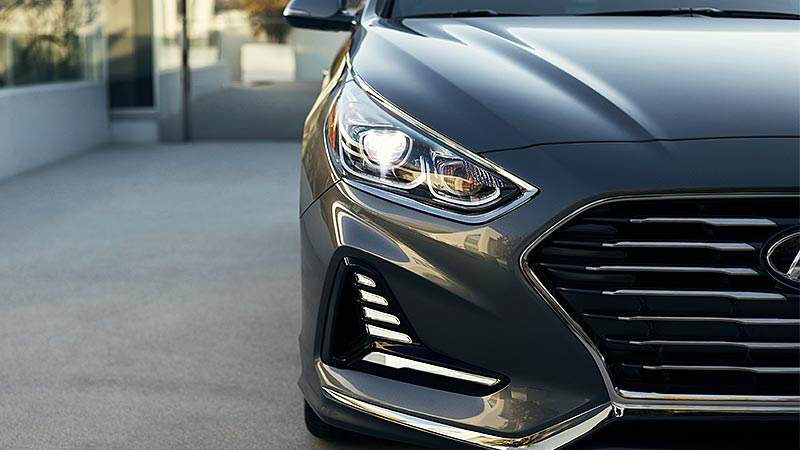 Sonata Interior
Your car is only as good as the interior is. That's why the manufacturer made sure that it beefed up the interior for you in the Sonata so that you would enjoy every single moment that you sat in the seat. Your comfort level will be through the roof from the moment you get into this vehicle to the moment you step out of it. The spacious interior supplies you with room enough to have four guests in the vehicle with you. You'll be blessed with a leather-wrapped steering wheel, a memory seat and a variety of goods for your convenience. That's just an intro to everything that this model has to offer. The salesperson at the dealership in Southfield Michigan will be better equipped to talk to you about all of the things you can get from this option.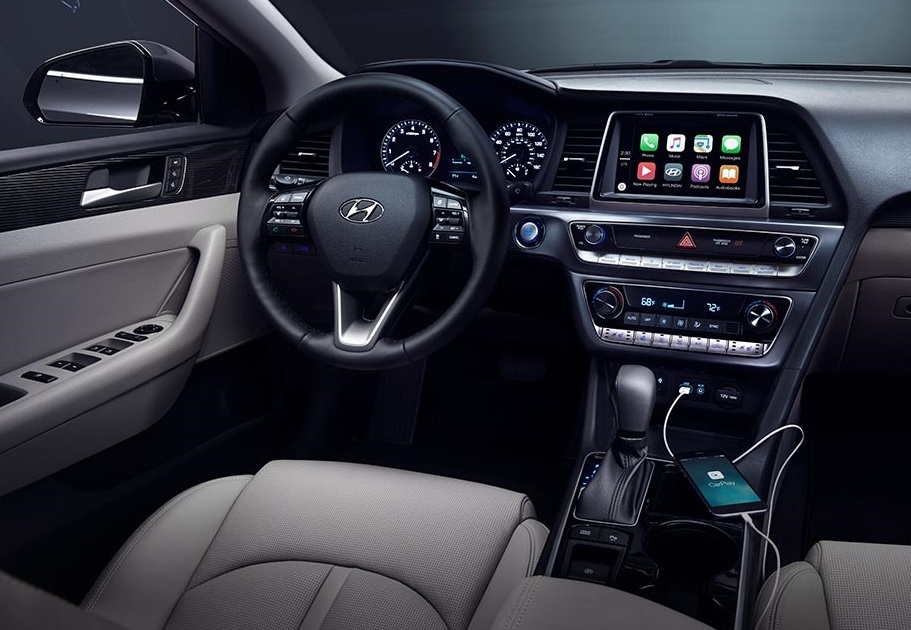 2018 Hyundai Sonata Mechanical Features
The mechanical features of any car are always fun but the Sonata has an especially playful collection of features and benefits associated with it. Apple CarPlay and Android Auto are included in the tech that it has. Other features that you will adore that the vehicle has are features such as the 8-inch touchscreen navigation system, the SiriusXM sound system, HD Traffic, Bluelink, heated steering wheel and more. This vehicle is just a super fun option for anyone who gets behind the wheel. Hurry up and go take it for a little spin.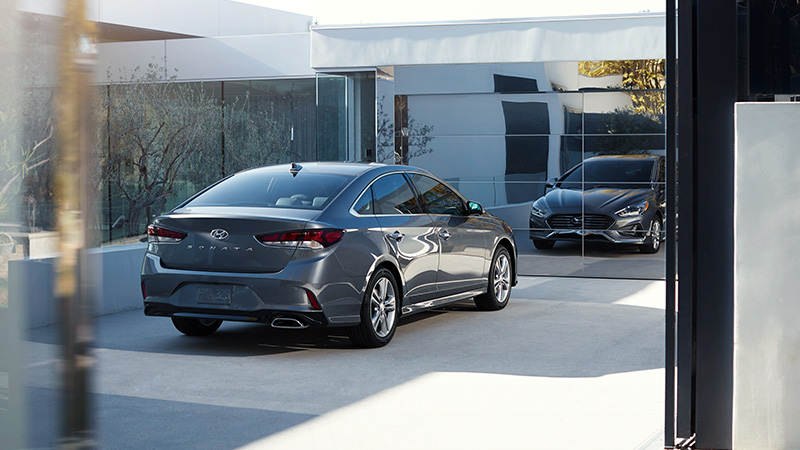 2018 Hyundai Sonata Powertrain
If you're wondering if the powertrain is going to be strong enough for you, the answer is certainly, "Yes, it is." The model offers various trims with varying motors and horsepower. There are literally so many available that you have to choose one and claim it. The horsepower varies from 174 to 245, and we can probably imagine that all verssions will give you quite and amont of kick in Southfield Michigan.
2018 Hyundai Sonata Safety Features
Safety definitely comes first according to the Hyundai creators. That's why they took extra care to create a package full of top safety features. Some of the features that you will have access to for your safety are features such as Auto Emergency Braking, Electronic Parking Brake, Lane Keep Assist, Rear Parking Sensors and more. All of these features work together to provide you the highest level of security possible.
Schedule Your Amazing Test Drive in Southfield Hyundai
If you're ready to check out the Sonata, all you have to do is ask and you can get the opportunity to go on a test drive in Southfield Hyundai. Contact Southfield Hyundai and have them give you a tour of the Sonata. The test drive ride will be about 15 minutes and you will have the opportunity to test out various aspects of the car such as the performance and all of the accessories. If you like the experience that you have, you can move on to the next part of the process, which will be your final financing deal. Get a jump start on this amazing vehicle by contacting the provider today.