Novi area Hyundai Service and Repair for Sale in Southfield, MI
Novi area Hyundai Service and Repair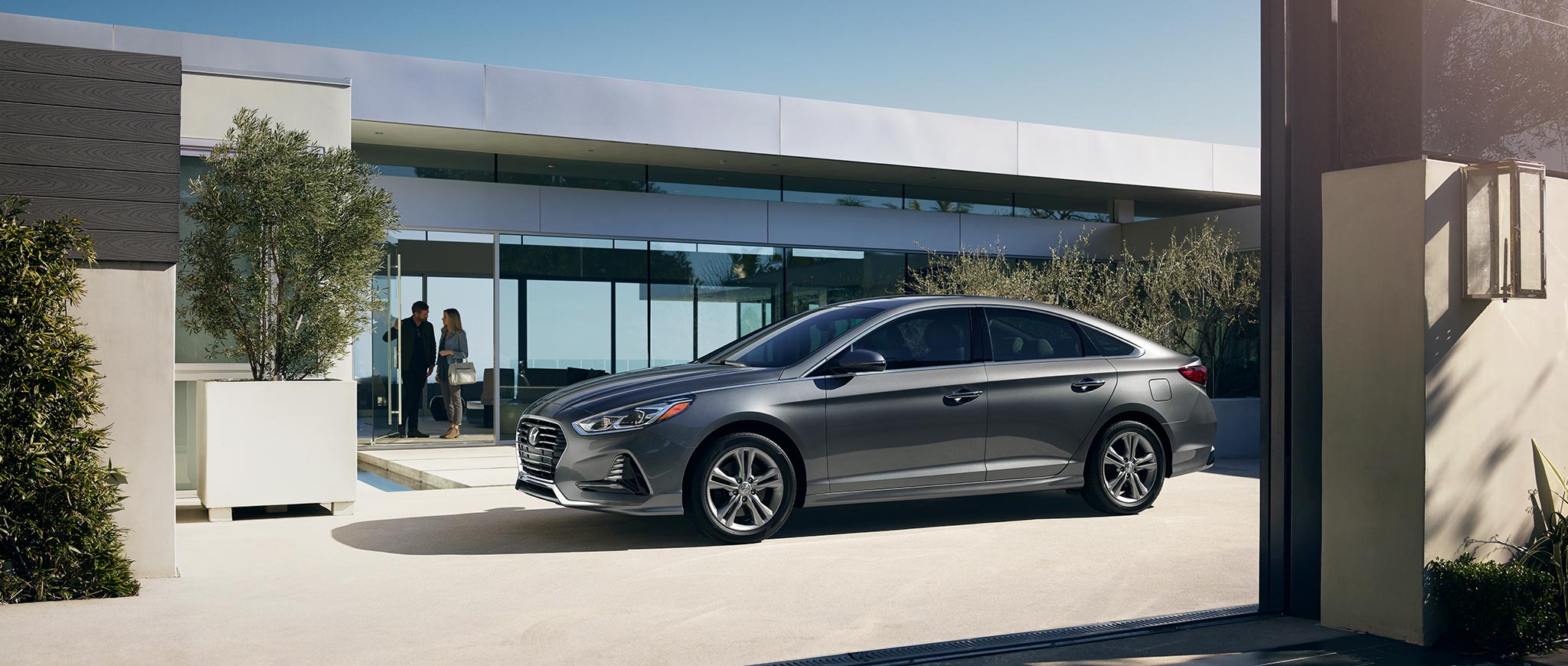 View Inventory
Novi Area Hyundai Service and Repair
Hyundai service and repair is a crucial element for you to have if you want to extend the life of the Hyundai. Service and maintenance tasks include a large suite of procedures and processes that the trusty service techs at Glassman Hyundai can perform. Scheduling timely service can add years to the time that you have with your car. The following is some information about the services that you can get from Glassman Hyundai for your vehicle and why you should choose this provider to get them from:
Interior
The interior of this 2018 Hyundai Sonata Sport Metrot Detroit model is cool and comfortable. You will have access to features like the Tilt-And-Slide Sunroof, Leather-wrapped Sport shift knob, Air Conditioning, Sports seats with leather bolsters and cloth insert and more. The interior is set up to put you in a place of utter bliss and comfort. Contact Glassman Hyundai serving Southfield Troy Detroit Waterford Michigan for quotes.
Caring for Your Car is Top Priority
The manufacturer carefully crafted your Hyundai a certain way. It then left instructions in the manual about how you were supposed to take care of the various components. There's a certain time for filter changes, spark plugs and wires, tire rotations and more. The instructions are there for you so that you can keep your car running in pristine condition. The team at Glassman can help ensure that you do keep up with your regularly scheduled maintenance tasks.
No Job too big or Small
Glassman Hyundai has a huge staff of repair people who want to take care of your car for you. They can perform a variety of Novi area Hyundai Service and Repair procedures that you may need to be done. Just a few of the broad categories of things that they can do for you are:
Light Novi Area Hyundai Service and Repair Jobs
Small things happen, and the service techs are right there and ready for you to take care of them. If you need a battery replaced, the team can take care of that for you. If you need a filter swapped, they can take care of that, too. No job is too big or too small for them.
Heavy Novi Area Hyundai Service and Repair
The heavy Hyundai service and repair processes are the problems that you have with the sensitive engine components or your transmission. Hopefully, you will never have to get that kind of work done, but there's a staff of competent Hyundai service and repair persons available if you do. Just ask them to help you, and they will be delighted to do so.

Maintenance and Prevention
Maintenance tasks are your procedures that you have to get done in certain intervals so that your car will run properly for a longer time. Fuel filters, air filters, hoses, alignments and things like that fall into the maintenance category. The staff at Glassman can take care of the Hyundai repair Novi repair for you.
Analysis and Diagnostics
Last but not least, you can get analysis and diagnostics done at Glassman. If your car is having a problem, just bring it right into the specialists. Why take your chance on getting the diagnosis wrong? Bring it into the expert and learn the problem before you even leave.
In fact, there's not much that the team can't do for you if you ask. Don't hesitate to try to bring your car in if you need any kind of Hyundai repair Novi repair.
Why Glassman Should Be Your choice
Glassman should be your first choice for Hyundai repair Novi repair for a number of reasons. First of all, Glassman can connect you with body work and internal work. That way, you can be taken care of no matter what your need is. Secondly, you will be dealing with seasoned professionals when you take your car to Glassman for maintenance. You can feel confident that experienced people will be taking care of the work that you need on your car, and you can rest assured that they will do a wonderful job on it. The second reason to bring your car to Glassman is the myriad of incentives that the dealership gives you. You should want to bring your car to the company because of the level of professionalism that everyone expresses at Glassman. From the customer service reps to the service techs, everyone at Glassman holds customer service in high regard. Finally, Glassman offers some incentives to the customer that want to bring their cars to the shop for servicing. You can always check the service specials online to see what kind of discount or deal you can get. Alternatively, you can call the dedicated number and ask.
How to Schedule Service Appointments
The best part about scheduling service at Glassman is that it is not a stressful event. You can literally schedule some service for your car within a few seconds by doing it with the online tool. The online tool will let you schedule a time to bring your vehicle in when it's not very busy. You can use the alternative method of contacting the facility, which is calling the service number. The sales number is 877-814-3153. Someone who is in sales can help you by connecting you with the repair staff. Then you can schedule whatever you need to get your car running in pristine condition.
Make Your Call Today
If you're ready to have your car maintenanced or checked out, just use the methods above to initiate contact. Someone will fit you in at a time that's convenient for you when you can get the work done that you need. After you have your car serviced the first time, you can continue to bring it to Glassman for years to come. The techs will be ready to take care of you.