Michigan NEWS – 2019 Hyundai Nexo Fuel Cell for Sale in Southfield, MI
Michigan NEWS – 2019 Hyundai Nexo Fuel Cell
View Inventory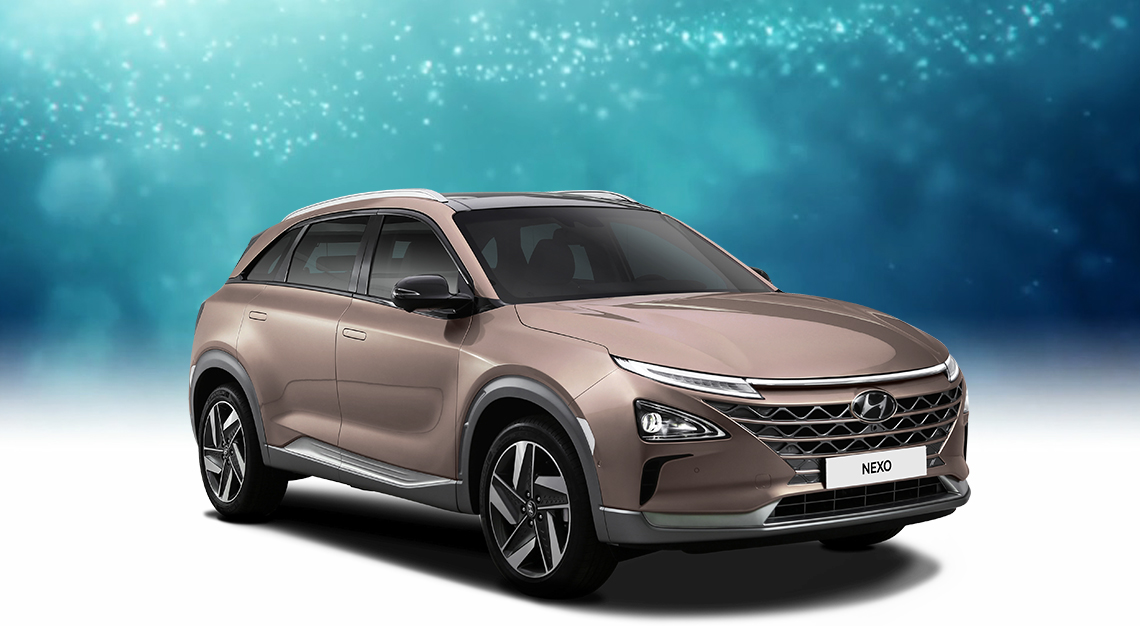 Vehicle Overview
According to Michigan NEWS, while people dream about green, hydrogen-powered vehicles hitting the road some day, a visit to Glassman Hyundai shows that the release of the 2019 Hyundai Nexo Fuel Cell proves that the future is here. This impressive super-advanced fuel-cell powered vehicle is available to the masses right now. This cool, stylish small SUV is very comfortable, delivers excellent performance and all that comes out the tailpipe is water vapor. The Hyundai Nexo Fuel Cell SUV has made the automobile and environment loving driver's dream a reality.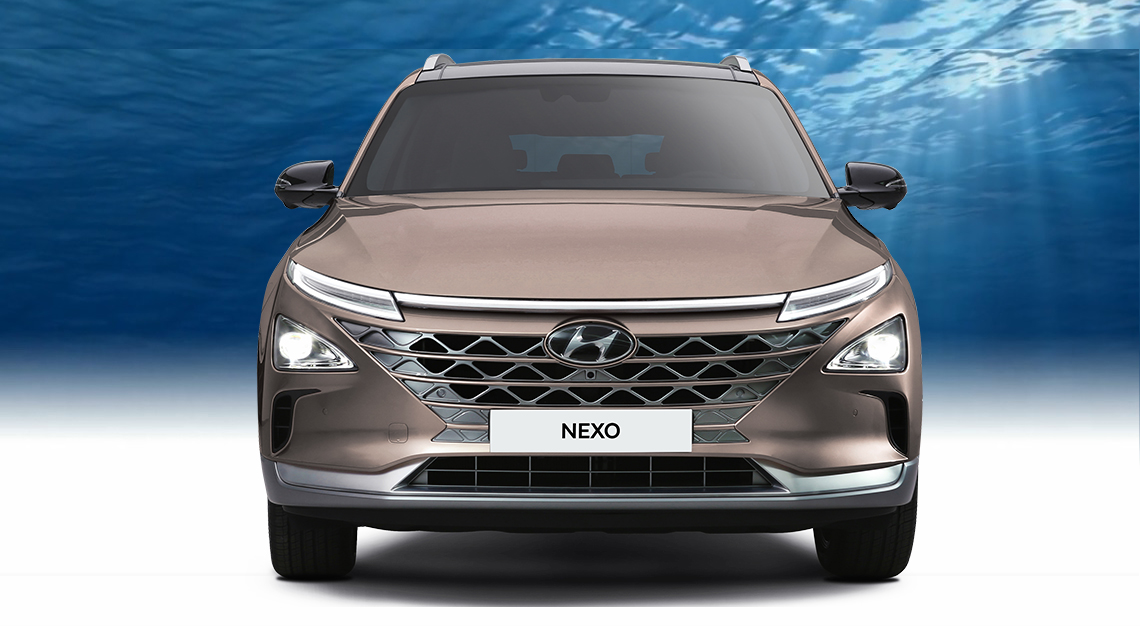 2019 Hyundai Nexo Fuel Cell's Exterior
The exterior styling of the Nexo features clean, aerodynamic lines, curved side skirt, low slung roof, a high beltline, an elegant retracting door handle, a sporty stance and character lines that dive and swoop together gracefully towards a coupe-shaped rear. This crossover prioritizes personality over balance. Up front there's a suave, angular, aero-style grille and crystal-like LED headlights that are wide and trim and give the front fascia a sleek two-box silhouette. The Nexo has aero-slick two-tone, five-spoke alloy wheels with an offset design, LED running lights and triangular clusters of LED taillights that create a distinctive signature after dark.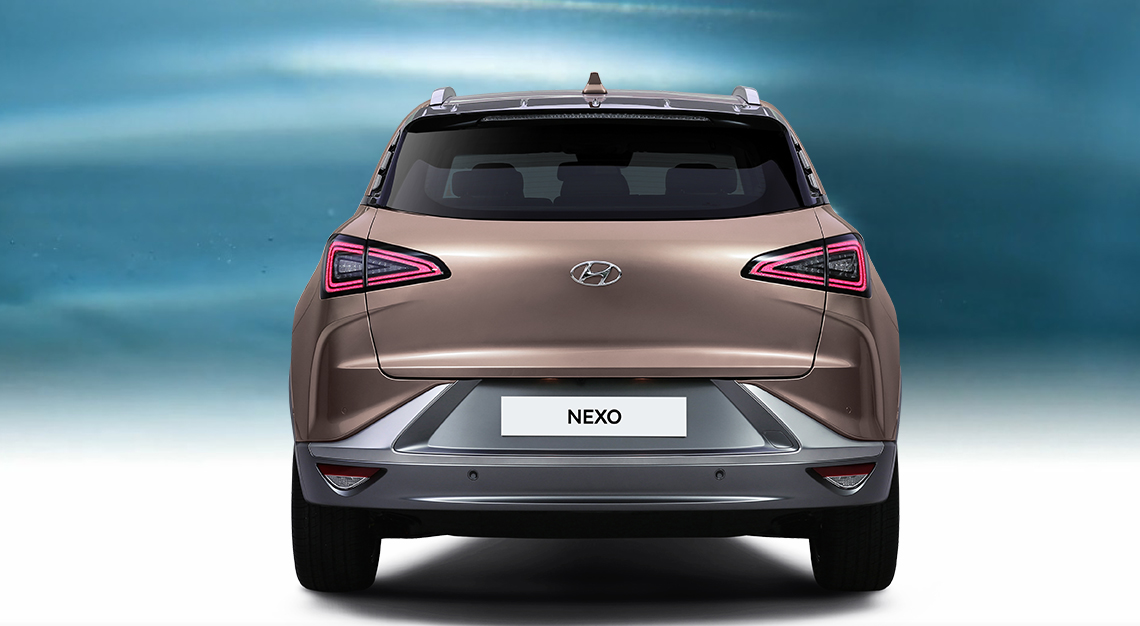 2019 Hyundai Nexo Fuel Cell's Interior
Slide inside the spacious, blissfully quiet cabin of the compact crossover and you'll be impressed with its fashion-forward look, high-tech feel and room enough to hold 5 people comfortably. There's an ultra-modern infotainment system with a 12.3-inch touchscreen, a fully digital instrument cluster, an easy-to-access central button repository and a push-button transmission interface. The vehicle has an airy feel and lots of head, arm and leg room. Collapsible rear seats and a large trunk offer good storage space. Its eco-warm interior surfaces with stylish metallic trim are wide, flat and slightly canted, creating a futuristic aesthetic.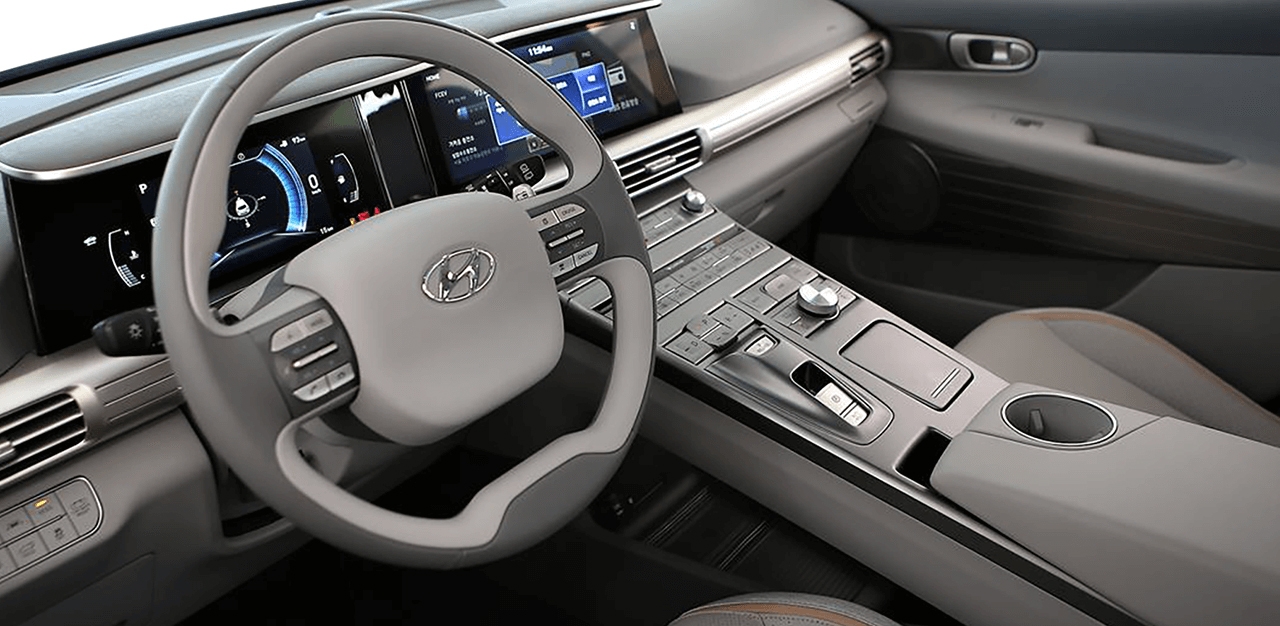 2019 Hyundai Nexo Fuel Cell's Powertrain
The powertrain of the NEXO is outstanding. It's comprised of a 95-kW fuel cell stack and a 40-kW lithium-ion battery. Together they deliver 180 horsepower and produce 291 pound-feet of torque. It takes 6.3 kg of compressed hydrogen to fill the vehicle's three tanks which have a 156.6 liters storage volume. That's enough to power the vehicle for over 370 miles. The tanks can be refilled in 5 minutes and the lifecycle of its fuel cell is approximately 5,000 hours. This is the Korean automobile manufacturer's second generation of fuel-cell automobiles and they have made a series of improvements. The new battery is now in the trunk and the vehicle has a better fuel cell system layout. The 2019 Neto has improved hydrogen storage tanks, a more powerful fuel cell stack, battery and motor and a lighter, better packaged, more efficient powertrain. Plus, the vehicle can start within 30 seconds even when the temperature is -30 degrees.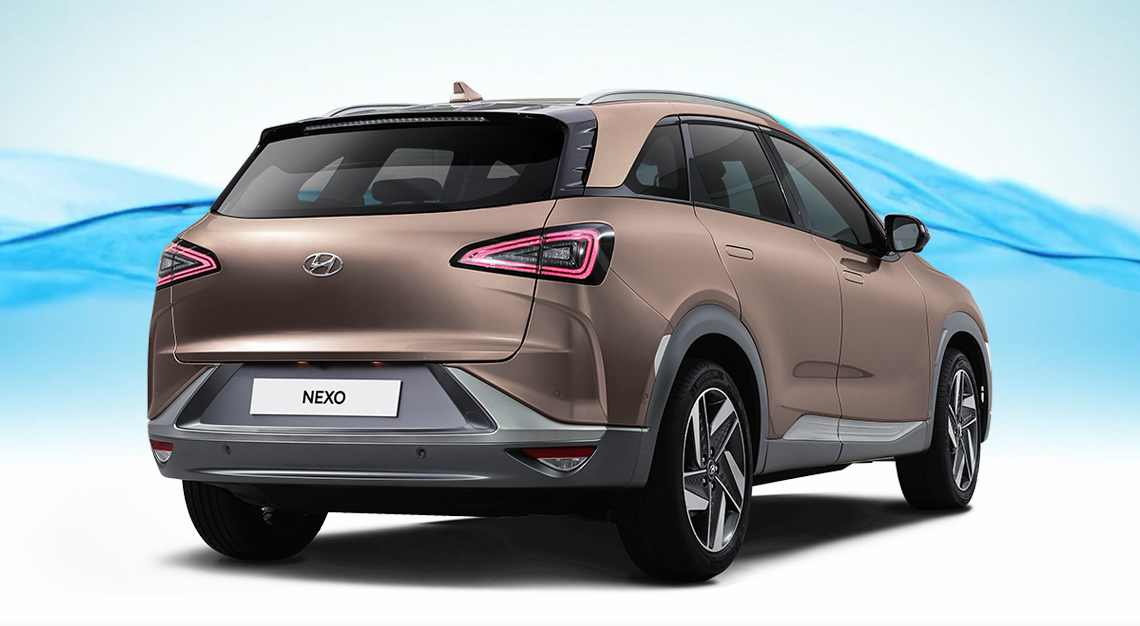 2019 Hyundai Nexo Fuel Cell's Safety
The 2019 Nexo has a set of groundbreaking Advanced Driver Assistance Systems and Level 4 autonomous automotive technologies for improved safety. It's Hyundai's first time using autonomous driving technology in its vehicles. The 2019 Nexo has Lane Following Assist and Highway Driving Assist that automatically adjust steering and use data from sensors and maps to adjust speed for safer operation. Hyundai's SmartSense technology, which includes forward collision warning featuring automatic emergency braking, pedestrian detection and automatic high beams, also helps increase safety. The new SUV also has Hyundai's Blind-spot View Monitor. This industry-first technology shows the driver wide angle rear and side views on the center cluster screen while they're changing lanes.
2019 Hyundai Nexo Fuel Cell's Technology
This innovative SUV comes with drive assist, which holds the car in its lane and a safe distance from the vehicle ahead. This allows drivers to take their hands off the steering wheel for up to 30 seconds before the vehicle sounds a warning. The Nexo can also identify and warn of upcoming traffic cameras and has a quasi-autonomous cruise control system. It also has Hyundai's Remote Smart Parking Assist that lets the Nexo go into and out of parking spaces without the driver even being in the vehicle. These amazing innovations are helping Hyundai's amazing new crossover make a major splash in the automotive industry.
2019 Hyundai Nexo Fuel Cell's Performance
Performance is a major reason people buy automobiles and the 2019 Hyundai Nexo Fuel Cell delivers excellent performance. It offers quiet, comfortable driving characteristics, a well-weighted steering experience, a neat cornering sensation, smooth, even, acceleration and an excellent overall ride quality. Its lithium-ion battery pack gives it a quick burst of power for pulling away from stoplights, passing, maintaining highway speed and full-out acceleration. The fuel cell and electric motor's low position help plant it into the road and the crossover's hydrogen cell-electric powertrain lets it go from zero-to-60 in a decent 9.2 seconds and reach a top speed of 111 miles per hour.
Summary
Looking for a Michigan Hyundai dealership where you can get the Nexo Fuel Cell? Contact Glassman Hyundai. They've been serving Michigan residents for years. This Michigan Hyundai dealership has a wide selection of the 2019 Hyundai Nexo Fuel Cell in stock. Want a vehicle that delivers an amazing driving experience, has the latest, most amazing driver assistance technology, yet is environment-friendly? Visit Glassman Hyundai today. Their years serving Michigan drivers enables them to offer many different options for getting drivers one of the most energy-efficient, quiet running, zero-emission vehicles ever produced. As Michigan NEWS will attest, this small SUV's combination of functionality, comfort, durability, cutting-edge technology and its ability to handle extreme temperatures and environments is impressive. Test drive Hyundai's Nexo Fuel Cell today.