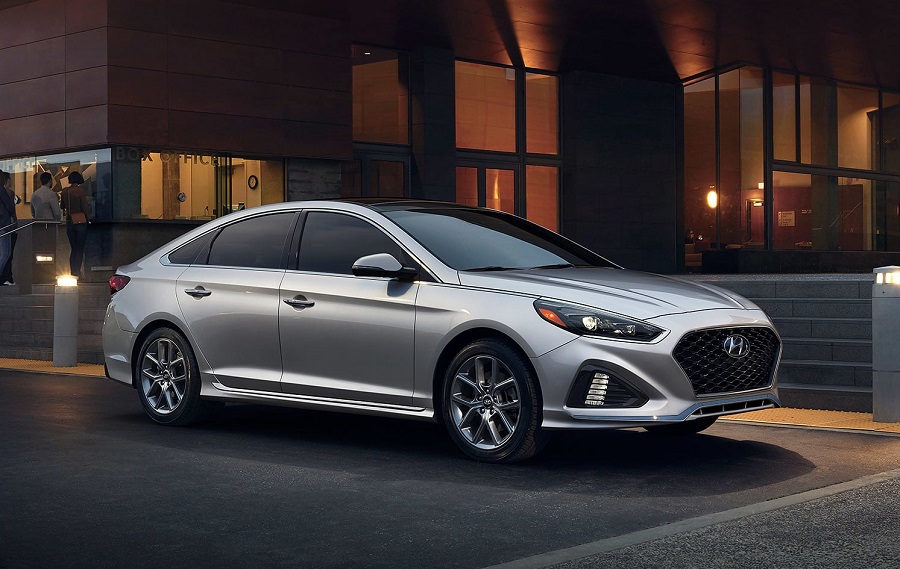 *Not actual vehicle
Hyundai Sonata Lease Specials and Finance Offers in Southfield Michigan - near Detroit, Troy, Waterford
Why Buy or Lease 2019 Hyundai Sonata in Southfield Michigan
The new model is part of the sixth generation of Sonata, which was introduced back in 2015. The vehicle comes equipped with a long list of standard features on the technology side of things, and as far as utility goes it has plenty of interior space to offer as well as great trunk space for cargo. The mid-size sedan includes a great user interface, with an upscale design, and given the fact that it's available in 6 trim levels, drivers will have an easy time finding the one version that suits them. Contact us or pay us a visit in Southfield Michigan (near Detroit Troy Waterford) in case you're looking for a 2019 Hyundai Sonata in Southfield or want to learn more about our Hyundai Sonata specials.
*Not actual vehicle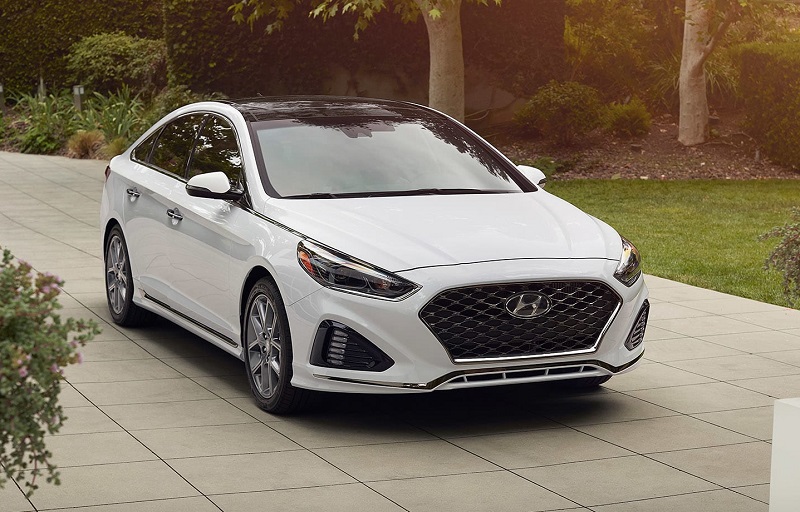 Exterior - Hyundai Sonata
For the 2019 model, Hyundai decided to not fix what wasn't broken, and maintained the look of Sonata from last year's model - especially since the 2018 model was already restyled. It features a six-sided grille, sharp lines, and LED running lights, and the base model sits on 16-inch tires, with the SEL model adding 17-inch ones. The Sport trim level takes the look of the car to the next level, adding dual-exhaust tips, and a unique grille as well as front fascia. All models feature a tilt-and-slide sunroof, but for drivers who want something more, the Sonata Limited model has a panoramic sunroof as a standard feature.
*Not actual vehicle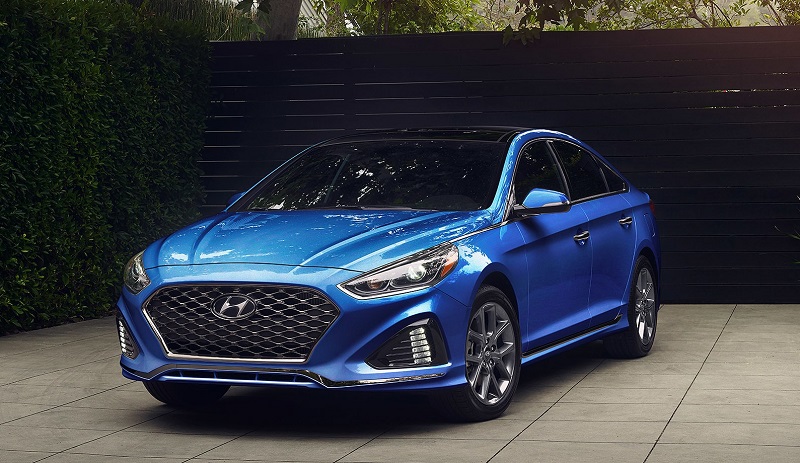 Interior - 2019 Hyundai Sonata
Hyundai opted for a smooth design for the interior, the style being simple and not exaggerated. The controls are easy to reach and intuitively arranged on the cockpit. The 3-spoke wheel gives the sedan a premium look, while the Sport trim level takes it even further, switching it for a flat-bottom steering wheel. The Sport model also adds leather-and-cloth seats, while the SEL trim level includes a 10-way power driver seat and heated front seats.
*Not actual vehicle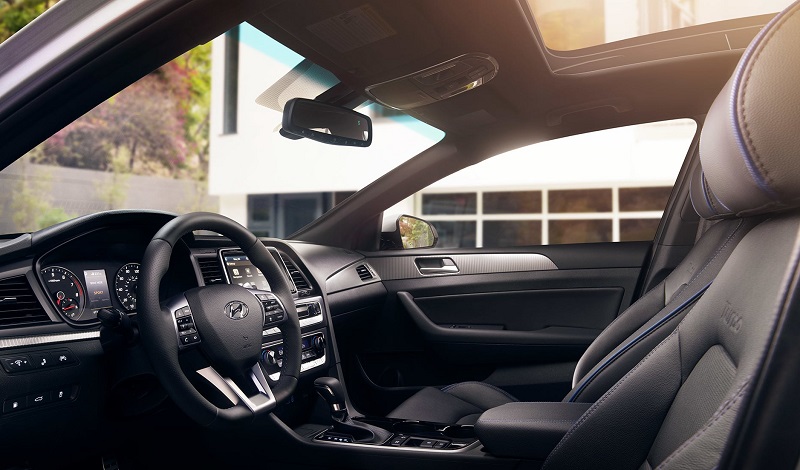 Mechanical - 2019 Hyundai Sonata
There are three different engines available, depending on the trim level. The SE base model features a 2.4 liter four-cylinder engine coupled with a 6-speed automatic transmission, being capable of producing 185 horsepower and 178 lb-ft of torque. Next on the list is the 1.6-liter turbocharged 4-cylinder engine that comes with the Eco trim level, being the most fuel-efficient engine of the three. It produces 178 horsepower and 195 lb-ft of torque, being paired with a 7-speed dual-clutch automatic transmission. Last but not least, the Limited 2.0T top model is powered by the turbocharged 2.0 liter 4-cylinder engine, paired with an 8-speed automatic transmission, producing 245 horsepower and 260 lb-ft of torque.
*Not actual vehicle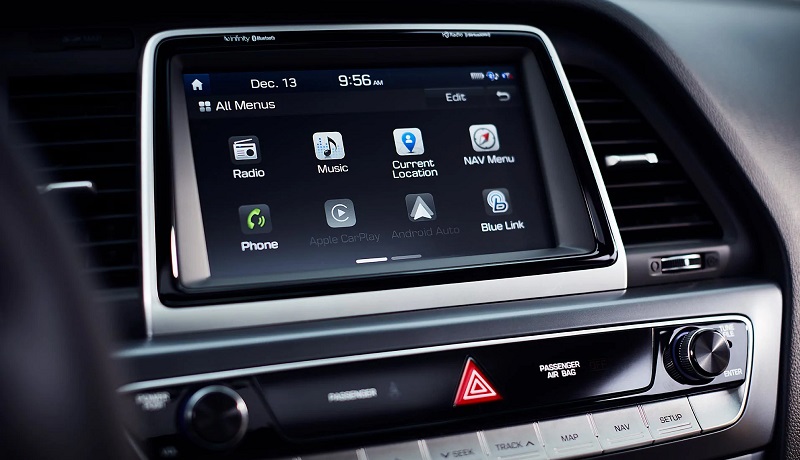 Request 2019 Hyundai Sonata Specials in Southfield near Detroit, Troy, Waterford, Michigan
The new Sonata is packed with features that offer great value for the price tag it carries. All models include the 7.0-inch screen for the infotainment system, air conditioning, audio streaming coupled with Bluetooth, and Android Auto and Apple CarPlay integration is also standard. The Ultimate optional package includes smartphone wireless charging, Infinity sound, navigation, and an upgrade for the infotainment system, getting an 8-inch touchscreen. The smartphone integration that is available offers drivers a more familiar interface, with voice control for phone systems and navigation being easy to use and accurate. The on-screen buttons are logically laid out and easy to access when on the move, with the graphics being sharp and the system overall being responsive.
With great power for a midsize sedan, and packaged in an elegant exterior, the 2019 Hyundai Sonata has plenty to offer in terms of technology, utility and powertrain. The Sonata comes in many configurations suitable for any type of budget or driving preferences. Check out our website or gives us a call if you're looking for a 2019 Hyundai Sonata in Southfield. Our team at the dealership in Southfield Michigan (near Detroit Troy Waterford) will let you know all about our Hyundai Sonata specials, and will answer any questions you might have about the new model and its features.