New Hyundai Detroit Review – 2019 Hyundai Veloster N for Sale in Southfield, MI
Detroit Review – 2019 Hyundai Veloster N
View Inventory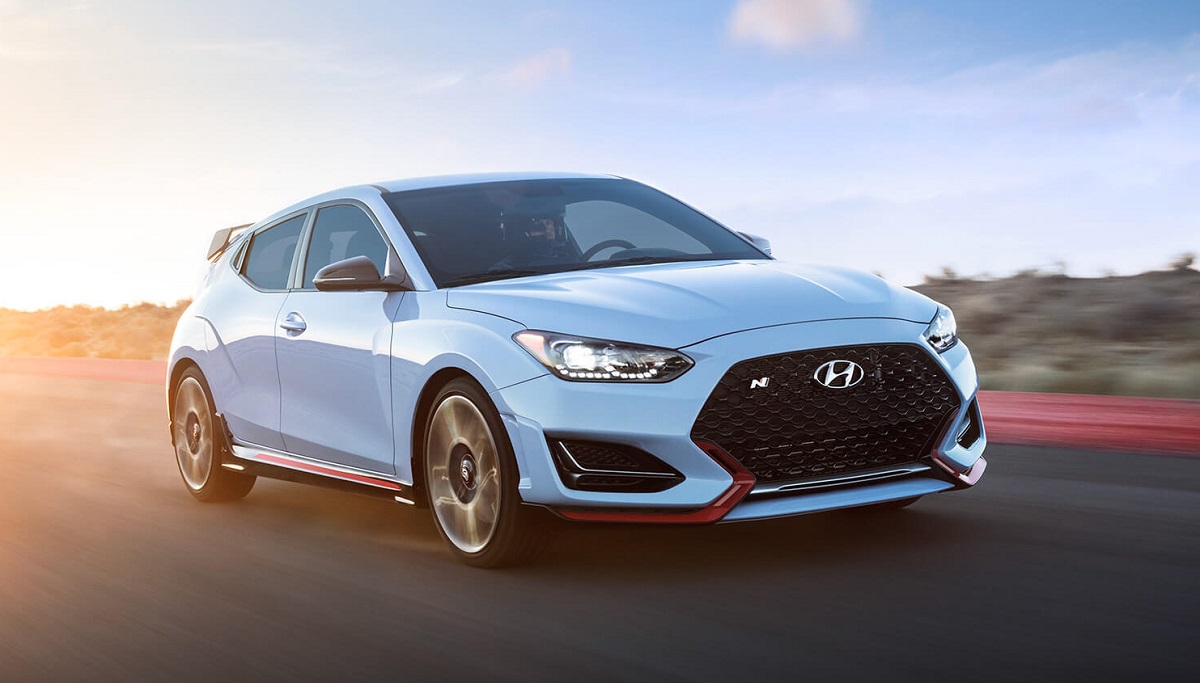 Vehicle Overview
Sharp is the first word that comes to mind when you look at the Hyundai Veloster. It's a sporty well-contoured car that expresses itself perfectly. The U.S. News site has it at number six in its category of compact cars. The Detroit review from customers held the model in high regard for its comfortability and mindblowing style. It's a great pick if you're looking for something with a uniquely futuristic appeal to it. It will meet your expectations in features and performance, as well. Here's a little bit more about the vehicle so that you'll know the prize you'll get if you buy one.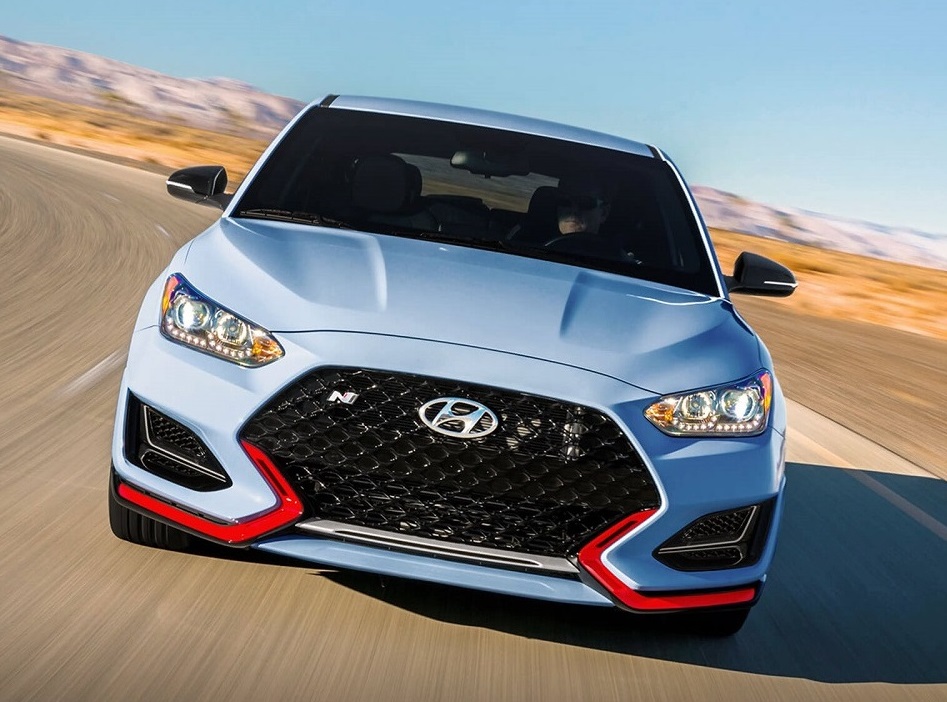 Exterior – 2019 Hyundai Veloster N
The exterior of this model is fabulous. It looks very sharp and has a futuristic appeal to it that could entice any person in the world. Its unique appeal is currently unmatched. From a side angle, it looks like a small spaceship that's ready to take the driver to the next level. A myriad of colors is available for people who would like to buy a model. Some of the available colors are Thunder Gray, Sunset Orange and Ultra Black. Visit the Detroit area dealership and request the color that best suits your personality. There are plenty for you to choose from.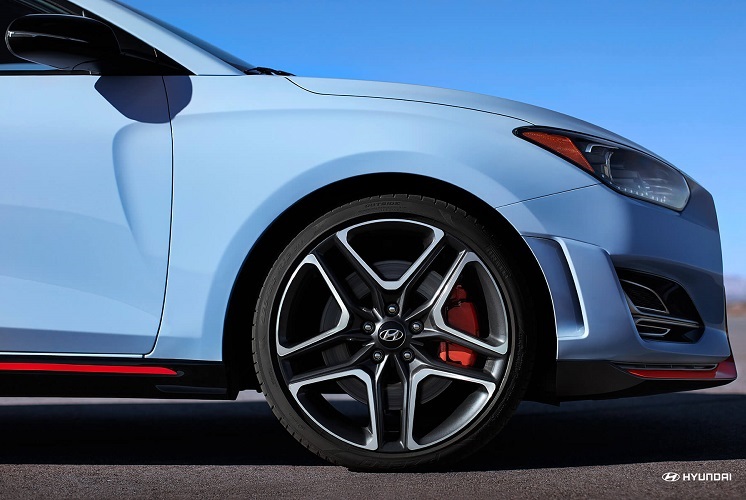 Interior – 2019 Hyundai Veloster N near Detroit
The interior is the most crucial part of a vehicle because it sets the precedent for the amount of time that you'll spend in it. The Veloster has a comfy vehicle with a heap of convenience features that you will love. Some of the features that you'll have access to are features such as the rearview camera, shark fin antenna and power everything. Some models also additional features like the heated steering wheel and the satellite radio. There are also lots of other features that you'll enjoy on the 2019 Hyundai Veloster N near Detroit, but you need to stop by the Detroit area dealership to get the full list of options that you'll have. The interior is one of the best parts of the car, according to the Detroit review. You can stop by the dealership at any time and find out if the Detroit review is correct.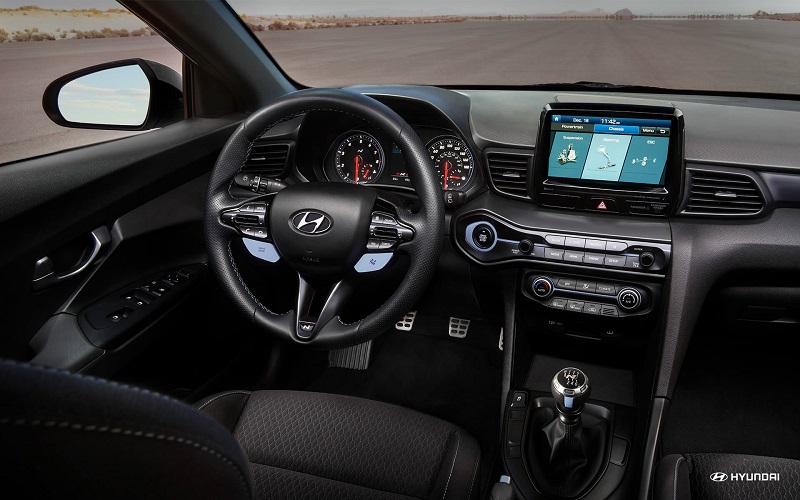 Mechanical – Veloster N specs near Detroit
There's plenty of technology in this model for you to enjoy. In fact, the list is so long that you'll have to visit Glassman Auto to her the entire thing. You'll have Bluetooth, Satellite Radio, Apple CarPlay, Android Auto, Wireless Device Charging and so forth. The dealership serving Southfield, Waterford, Detroit will go into more detail about the features and benefits.
Powertrain – Hyundai Veloster N specs near Detroit MI
You may wonder if the 2019 Hyundai Veloster N near Detroit has what you need in terms of power and fuel efficiency. The answer is yes. This model has everything that you need and then some. It has a 1.6-Liter Turbo GDI engine that will surprise you with its zip appeal. It offers quite a bit of horsepower for its size. It's not just a fast little car, though. It also has supreme handling, which makes it an absolute pleasure to drive. Along with that amazing handling, you'll experience sports-tuned suspension and the whip of the seven-speed dual-clutch transmission. It has amazing fuel efficiency on top of all that. Do yourself a favor and go see what it has to offer right now. Glassman Hyundai serving Southfield, Waterford, Detroit has the model in its inventory right now.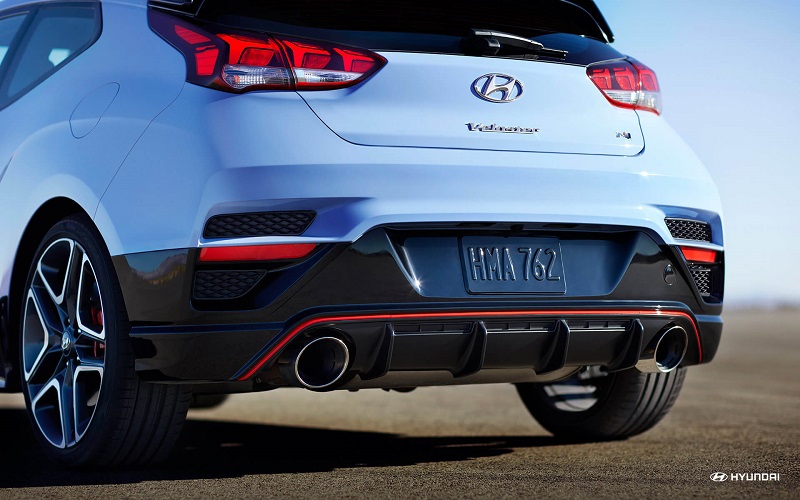 Safety Features – 2019 Hyundai Veloster N dealer
Safety is always a top priority in today's vehicles. Hyundai made sure that it invested a lot of time and money into creating a safe vehicle for its drivers. The features that you'll have access to in the safety category include features such as the Lane Keep Assist and Forward Collision Avoidance Assist. The Forward Collision Avoidance Assist looks ahead and helps to prevent accidents by warning you and getting the car in the right position. The Lane Keep Assist is a wonderful feature that helps you to stay in your own lane when you're fatigued or distracted. The feature will quickly alert you if you are moving away from the appropriate area and then guide you back into the right spot. Many other positive features exist for this model, but you have to speak to an experienced salesperson to get the full list. You can do that by going to the dealer serving Southfield, Waterford, Detroit and asking about the 2019 Hyundai Veloster N. The person will tell you about all the amazing features you can get from it.
Stop by Glassman Hyundai Detroit Area Dealership for a Test-Drive Today
Now that you know a lot of information about the 2019 Hyundai Veloster N near Detroit, it's time to put that knowledge to work. Schedule a test-drive at Glassman Hyundai so that you can get inside the vehicle and feel the entire experience. You need to gauge your comfort level and the vehicle's performance capabilities. You also need to see all the features and conveniences the vehicle has. Once you experience all of that, it will be time for you to decide whether you want to take it home with you or not. Call and schedule an appointment today, and you could be the owner of an amazing vehicle tomorrow.
**Article is just for informational purposes. Please visit the dealership for additional information about the car.**