New Hyundai Detroit MI – 2019 Hyundai Elantra for Sale in Southfield, MI
Detroit MI – 2019 Hyundai Elantra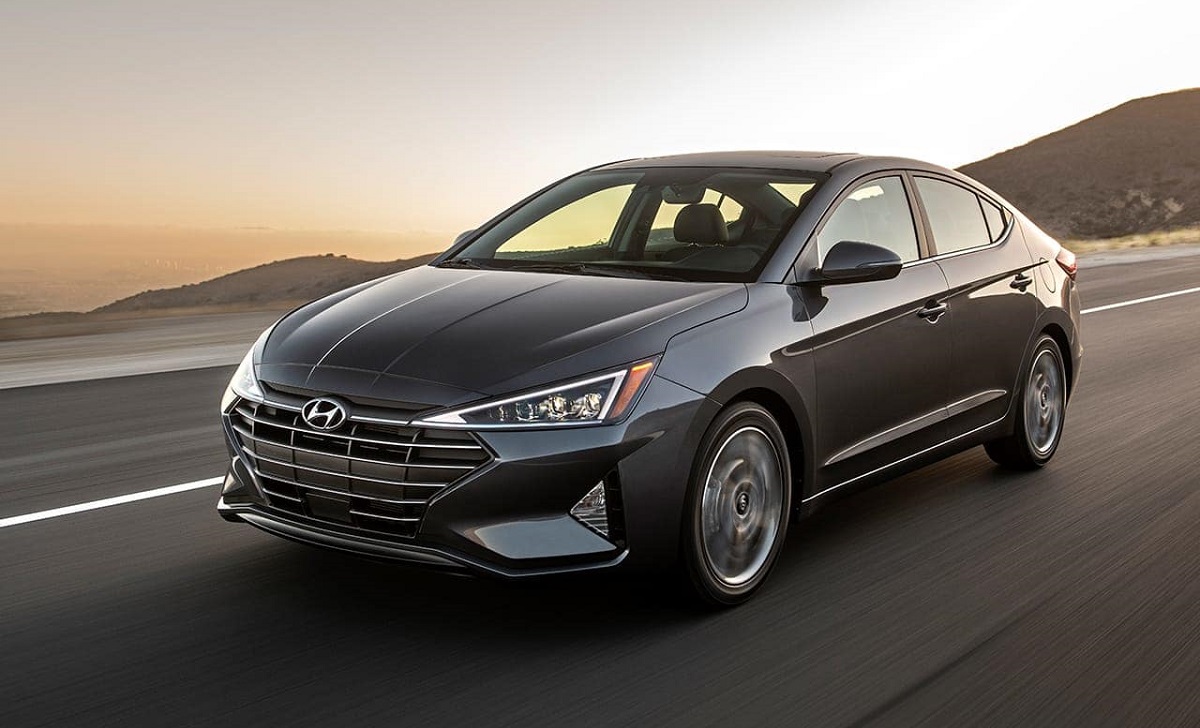 View Inventory
2019 Hyundai Elantra Overview
The Hyundai Elantra is a model that an upcoming manufacturer designed. Such vehicles have gone from average to powerful competition since the motor company came to existence in 1967. Today's Hyundai options provide a high level of technology, convenience features and flavor when it comes to looks. On top of that, they are very cost-efficient and budget-friendly options. The Elantra is a compact car that you may love if you're looking for something that will save you money. The 2018 model made it to the top 20 list on the U.S. News site. It's most prominently praised features were its safety features and its interior. The 2019 version proudly follows suit. Here is a bit more information about that model. If you decide you want to find out more, you can contact the dealership to schedule a time where you can get further into your investigation.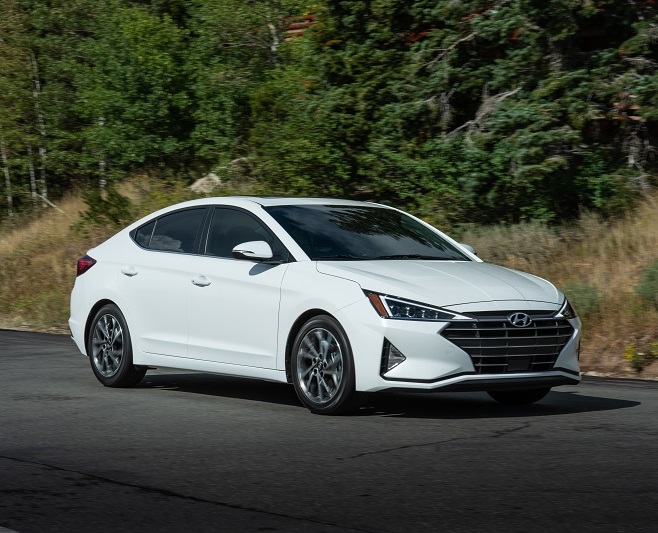 Exterior – 2019 Hyundai Elantra near Detroit
The exterior of the model is an attractive one. You'll get a sense of pride from being behind the wheel. Hyundai added many new features to it to make it more attractive to you and any onlookers that may be watching you ride by. Some of the features that the model has for this year are features such as the new hood and fascia, LED lamps and selection in tire choices. Now, you can choose 15, 16 or 17-inch wheels to customize your experiences further. The shell color choices are amazing as usual. Some of the options that you have for those are options such as Red, Lakeside Blue, Electric Blue and more. A specialist can help you choose the best option to fit your personality.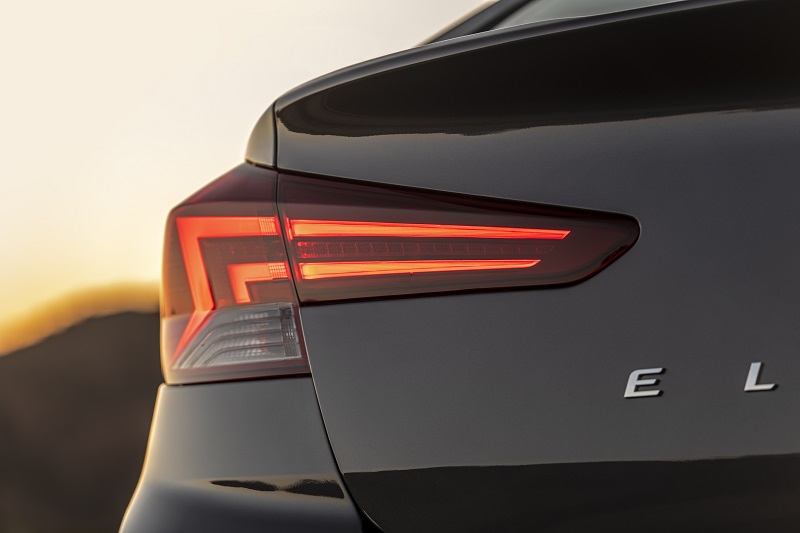 Interior – 2019 Hyundai Elantra
The interior features are the little inside goodies that work together to make you happy and comfortable. The Elantra has many of those, and the 2019 model added more. The manufacturer added storage trays, temperature controls and air vents for your highest convenience. They added these features to make your experience more enjoyable. Those are only a handful of the elements that you have access to that will improve your experience. Schedule your test-drive today so that you can see what else is available for you.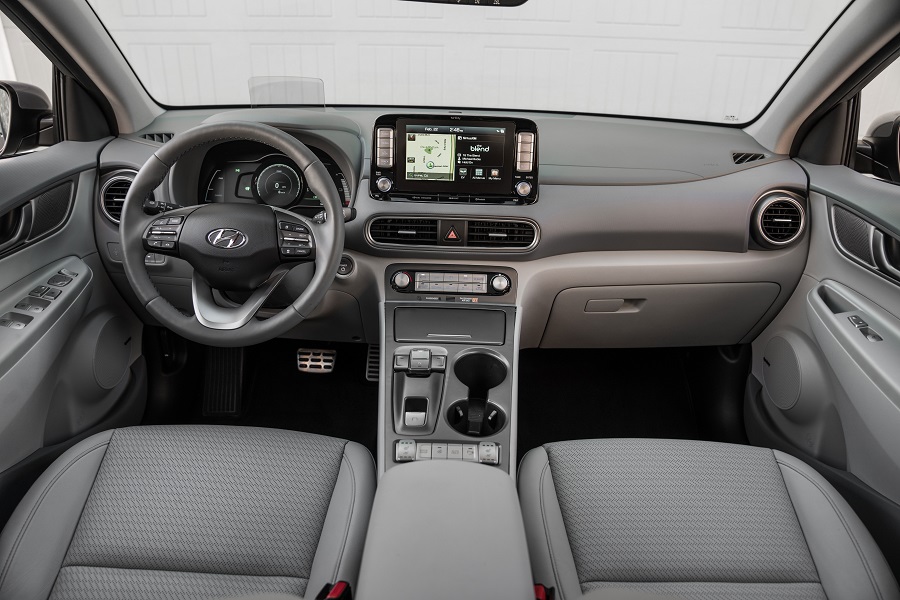 Mechanical – Hyundai Elantra specs near Detroit MI
The Elantra definitely has plenty of technological features and other goodies for you to play with and enjoy on your ride. Some of the options that you will have available to you are options such as the premium audio sound system. You'll also see some amazing features such as the Bluetooth, Cruise Control, Android Auto and Apple CarPlay. All of these features were put in place to make your experience more enjoyable and keep your passengers busy during their rides.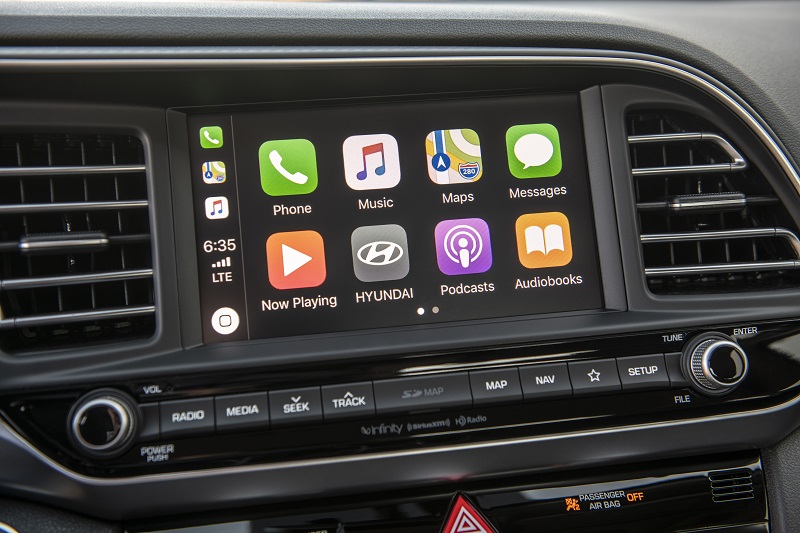 Powertrain – Hyundai Elantra specs near Detroit MI
For a little car, the 2019 Hyundai Elantra near Detroit model has a lot of kick to offer you. You can get a nice lively 2.0-Liter, four-cylinder option that will give you 147 horsepower. You can pick the trim that has 128 horsepower if you want to focus on fuel efficiency and less on power. A sportier option awaits you if that's your desire. It offers a 201-horsepower motor that's strong enough to keep you happy if you appreciate zip appeal. Allow the salesperson at the dealership serving Detroit Michigan to help you pick the best choice.
Safety Features – 2019 Hyundai Elantra dealer
The safety features should be your first concern when you're buying a new vehicle. These features will help to ensure that your ride is always safe and secure. Automobile safety technology is constantly getting better with each new car. The 2019 Elantra shows you that with its list of tools. Some of the things that you will see on some of the trims are Lane Keep Assist, Foward Collision Avoidance, Driver Attention Alert and Safe Exit Assist. The Lane Keep Assist and Driver Attention Alert features are huge sellers because they focus on keeping the driver at the top of his or her game. Drivers will have lower instances of drifting from their lane because of fatigue and distractions with these two features in place. The ones we mentioned were just a handful, however. Many more features are available for you to try. Just contact Glassman Hyundai and schedule your ride as soon as possible. You'll get to see all the features that are on the menu. You can call someone at Glassman Hyundai serving Detroit Michigan if you'd like to test-drive the vehicle.
Take Your Test-Drive Right Now
Contact Glassman Hyundai serving Detroit Michigan if you're interested in taking a test-drive in the car. A salesperson will accompany you on a short ride happily. Make sure you test every aspect of the vehicle that you can test. You'll be glad you did. If you're happy with the car choice, you can just let the sales specialist know, and he or she will go ahead and start the process of getting you approved for a car. You'll have to meet the finance team, and they will help you get where you need to be. You can then complete a full application, and the finance team will do their best to try to get that approved. Their goal is always for you to leave with a car that you love.
*The article is for general information only. You can contact the dealership for more precise and accurate information*