New Hyundai Detroit Buyers Guide – 2019 Hyundai Elantra for Sale in Southfield, MI
Detroit Buyers Guide – 2019 Hyundai Elantra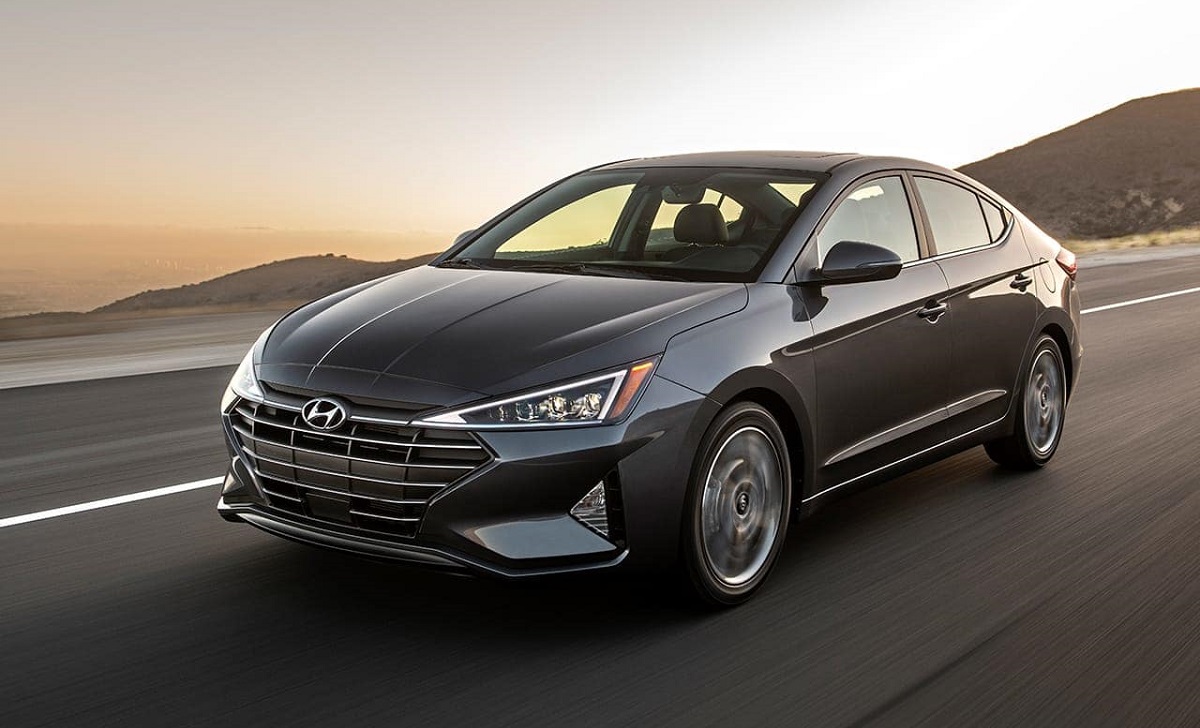 View Inventory
Vehicle Overview
With a restyled exterior, a number of new and notable safety features, and an updated infotainment system with easily accessible controls, the 2019 Hyundai Elantra is a delight to both look at and drive. The Elantra has historically held its own in the mid-size SUV class, but this year it has changed just enough to stand out from the pack. Sweeping exterior lines, a bold front grille, and an elegant, tech-savvy interior are all things you can look forward to in the latest Elantra. But instead of just reading about Hyundai's flagship sedan in a Detroit buyers guide, you'll have to try the car out in person at Glassman Hyundai serving Detroit Southfield Waterford to see what it has to offer.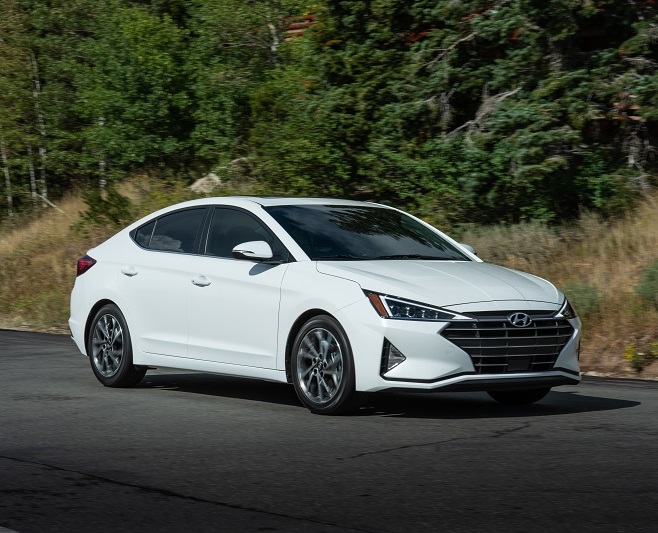 Exterior – 2019 Hyundai Elantra
When you set eyes on the latest Elantra, you'll notice a number of enticing new improvements. For starters, the front end has been revised with a bold design change that includes a wider grille than in past model years. The 2019 Elantra's grille also has intriguing horizontal slats. The turn signals are now located on the outboard, and the headlamps this year have brighter LED bulbs to provide better visibility. In the back, the Elantra has a reshaped trunk lid and new tail lamps. The redesigned back bumpers add to the Elantra's revised look, and they are also the newest location for the license plate.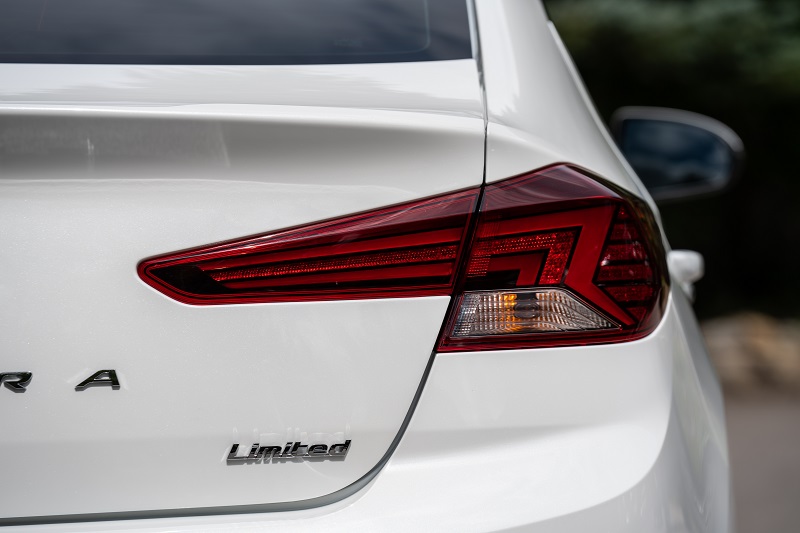 Interior – 2019 Hyundai Elantra near Detroit
Regardless of which trim level you choose to get, you'll be pleasantly surprised at the number of standout features that this well-equipped Hyundai offers. In a departure from last year's model, the 2019 Elantra features a revised instrument panel with displays that are easier to see. There is also a new center screen that is more visible and equipped with more user-friendly features. The standard infotainment display screen on the base models is a five-inch screen, while you have the option of upgrading to a larger eight-inch infotainment screen with greater visibility and a faster processor. The trims with manual transmission come with Bluetooth and steering-wheel mounted controls. Wireless charging is available on select models too, while both Android Auto and Apple CarPlay can be added to either one of the display screens. A quieter ride can be enjoyed in all trim levels, and a standard backup camera makes reversing in any situation less stressful. As usual, you'll get more luxurious features on the higher-level trims, such as heated leather seats and a sunroof. The Detroit buyers guide outlines all the features that the Elantra offers so that you know exactly what you can get.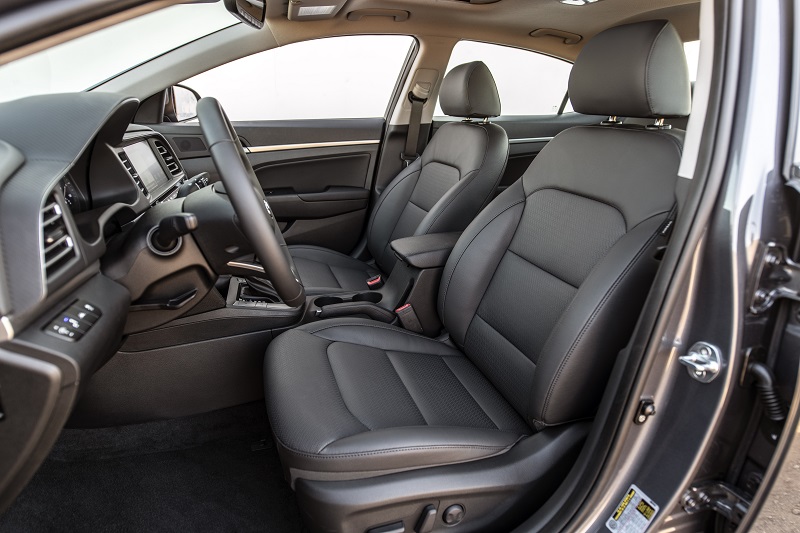 Mechanical – Hyundai Elantra specs near Detroit MI
When you contact the friendly and helpful staff at Glassman Hyundai, serving Detroit Southfield Waterford, about the power behind the 2019 Hyundai Elantra, you'll learn that there are several options when it comes to performance. The base engine in the Elantra is a 2.0L, four-cylinder engine that produces up to 147 HP and 132 LB-FT of torque. The company adds that this engine makes the Elantra more powerful than the Sentra and Corolla, which are two of its top competitors. Moving up to the Sport trim, you'll get a more powerful 1.6L, four-cylinder engine that can turn out up to 201 HP and 195 LB-FT of torque. The engine's power gives the Elantra a sportier and more responsive feel than the other trim levels. This experience is accentuated by interior amenities in the Sport trim including a flat-bottom steering wheel and sporty bucket seats that make the sedan feel racetrack-ready. The engine on the Eco model is a 1.4L, four-cylinder turbo-charged engine that churns out up to 128 HP and 156 LB-FT of torque.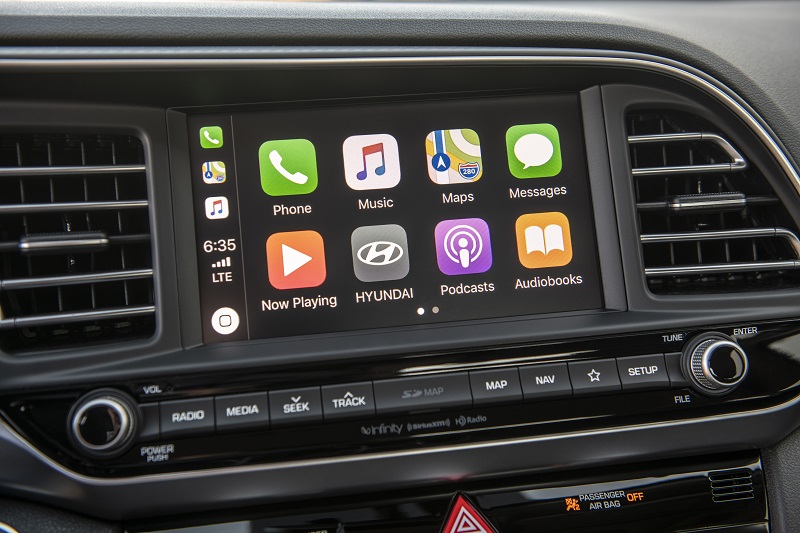 Powertrain – Hyundai Elantra specs near Detroit MI
Along with several options for engines, the Hyundai is available with your choice of transmission. On the lower level models, you have the option of getting either a six-speed automatic or a six-speed manual transmission. The six-speed automatic comes standard on the higher level trims, but you have the option of getting a manual transmission instead. The Sport trim has its own special choice of transmissions, which are either a six-speed manual or a seven-speed automatic transmission with a dual-clutch design.
Safety Features – 2019 Hyundai Elantra dealer
Safety has always been a priority in Hyundai's vehicles, and the 2019 Hyundai Elantra is no exception. The Elantra is equipped with an impressive array of safety features that are part of a driver-assistance called the Hyundai SmartSense. This package includes blind-spot monitoring with rear cross-traffic alert and rear collision warning. It also has forward-collision avoidance and lane-keep assistance. Smart cruise control helps you stay a safe driving distance from the car in front. Since the cruise control automatically adjusts to maintain a safe distance, you don't have to make constant adjustments or worry if you're getting too close. The 2019 Elantra also comes with safe exit assist, which is a forward-thinking system that warns people of pedestrians, bicycles, and cars approaching from the rear before they open their doors. Another notable safety amenity, which your Detroit buyers guide explains is unique to the Elantra, is a driver attention warning alert that sends an audible warning if the car senses that the driver is falling asleep or otherwise driving distracted.
If you're looking for a car with style, personality, savvy technology, and enough safety amenities to help you drive with confidence, the 2019 Elantra is a solid choice. With a grown-up look, more standard safety features, and upgraded amenities to enhance your driving experience, you're probably eager to take one for a spin. To make that happen, contact Glassman Hyundai, serving Detroit Southfield Waterford, to ask questions about the sedan and find out when the 2019 model will be in stock. The friendly, knowledgeable, and customer-oriented staff is happy to help you out.