New Hyundai 2021 Hyundai Elantra vs 2020 Hyundai Elantra near Detroit near Detroit Southfield MI
2021 Hyundai Elantra vs 2020 Hyundai Elantra near Detroit
View Inventory


The 2020 Elantra was a benchmark for the brand. It was a banner year that marked a significant change in the branding and reputation of the ever popular sedan. For the first time, you could drive an Elantra and really feel like you were driving a luxury car and benefitting from all the most modern of tech toys. There was nothing missing. Well, that's before the 2021 Hyundai Elantra vs 2020 Hyundai Elantra near Detroit comparison became public. It was then that we saw just how much Hyundai left off the 2020 sedan. A good thing can always get better, but few vehicles make as many strides in a single year as the magnificent 2021 Elantra.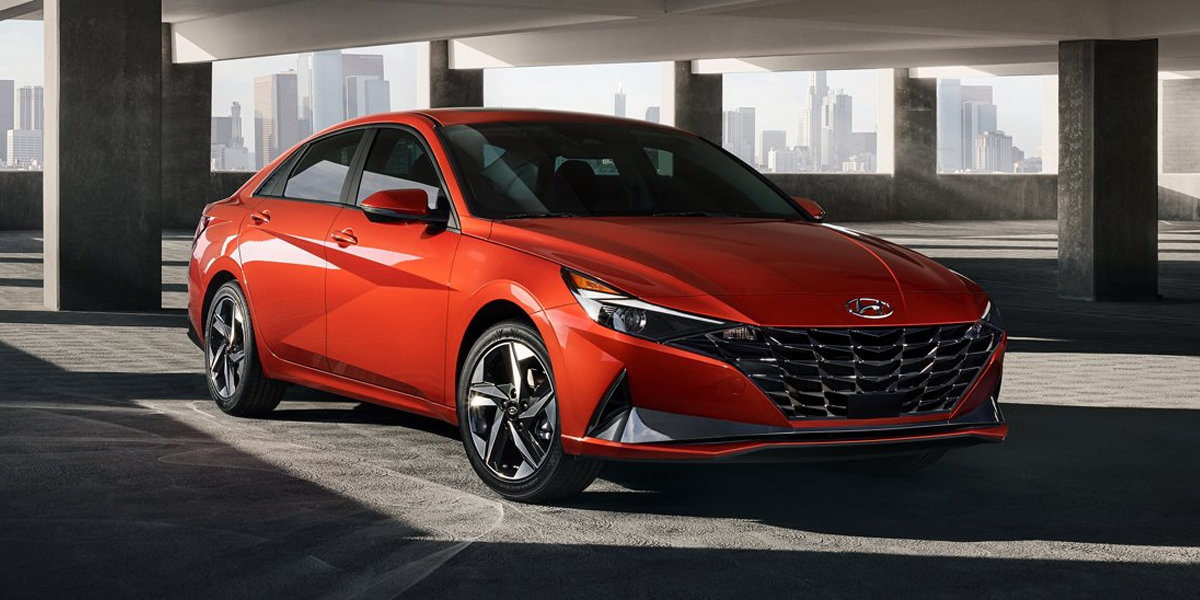 Exterior – Hyundai Dealer serving Detroit MI
The wheels don't completely make the car, but they sure do make a big difference in the way the vehicle sits at rest and makes an impression in motion. Finally, Hyundai decided to spruce up their Elantra with a fresh set of 19-inch wheels and Pirelli P Zero all-season tires, and the results are pure magic. The rear of the Elantra is now emblazoned by an LED light strip that encircles the rear design. The trunk almost seems to disappear into this elaborate light display, creating a distinctly futuristic and appealing look. Best of all, though, is the appearance of the N-Line model that flashes up the Elantra in a decadent sport costume that makes you wonder why Hyundai never thought to do this before. It's stunning to see.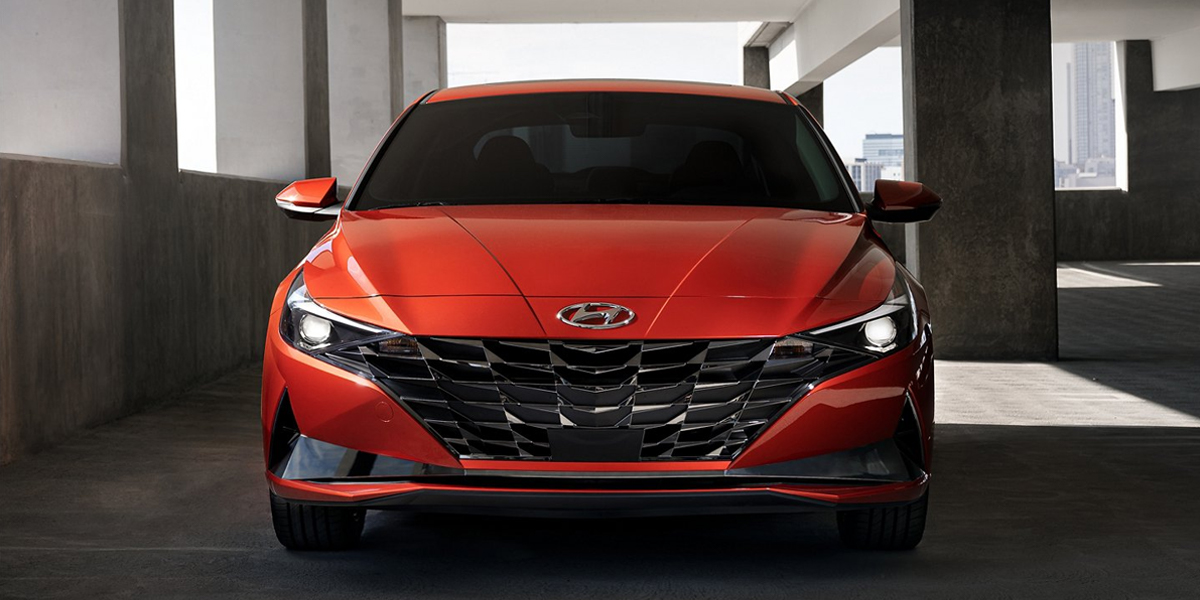 The interior of the 2021 Hyundai Elantra vs 2020 Hyundai Elantra near Detroit is best distinguished by the softer touch of the 2021 model. Hyundai wanted every inch of its new Elantra to have an "edge." To accomplish that in the interior, they've increased its bold, crisp space into a virtual luxury home for you and your family. All three trims get a brief redecoration (SE, SEL, and Limited). Like all modern sedans, there's a sharp focus on technology. The Limited boasts a 10.25-inch touchscreen infotainment system and dynamic voice recognition all around the cabin. Leather-trimmed seating surfaces give it the look of luxury that is more flowing than the 2020 model. For example, the driver has a much more spacious area to enjoy the drive in 2021. This is very important! Many people buy a sedan while they're still single and on the go, so the driver needs to be king in every sedan like the Elantra. The 2021 model does a much better job of making the driver feel like there's a kingdom all around him. Hyundai doesn't leave out other seating positions, though. If you have a family, this is the perfect sedan to be in. Spacing in the 2021 model is greatly improved, with all controls easy for the passenger to reach.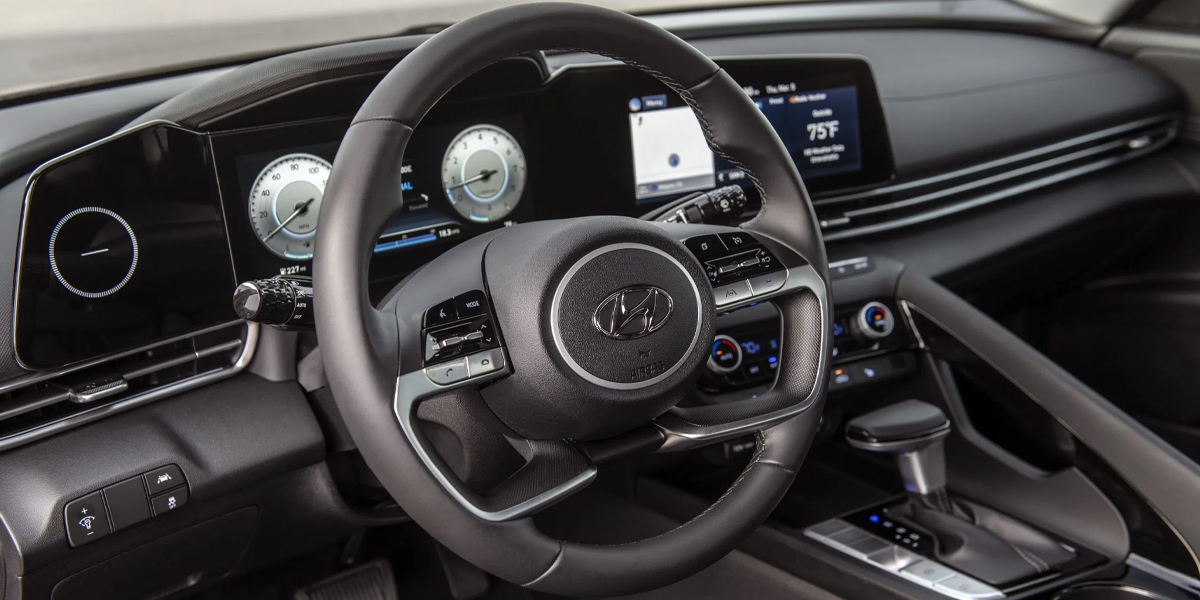 Hyundai Elantra Mechanical specs
The 2021 Elantra gets a 2.0L 4-cylinder 147 horsepower engine on all three trims. The N-line is going to improve upon that, but it will be released later in the year. It will boast a 201 horsepower engine and give you that extra kick so many people want on their family sedans. All three trims and the N-line are a testament to Hyundai's tidy priorities. They know that many people buying an Elantra prefer to spend their money on amenities like wireless device charging and safety features, not necessarily speed. However, the 147 horsepower Elantra is certainly competent in its own right. Don't underestimate it.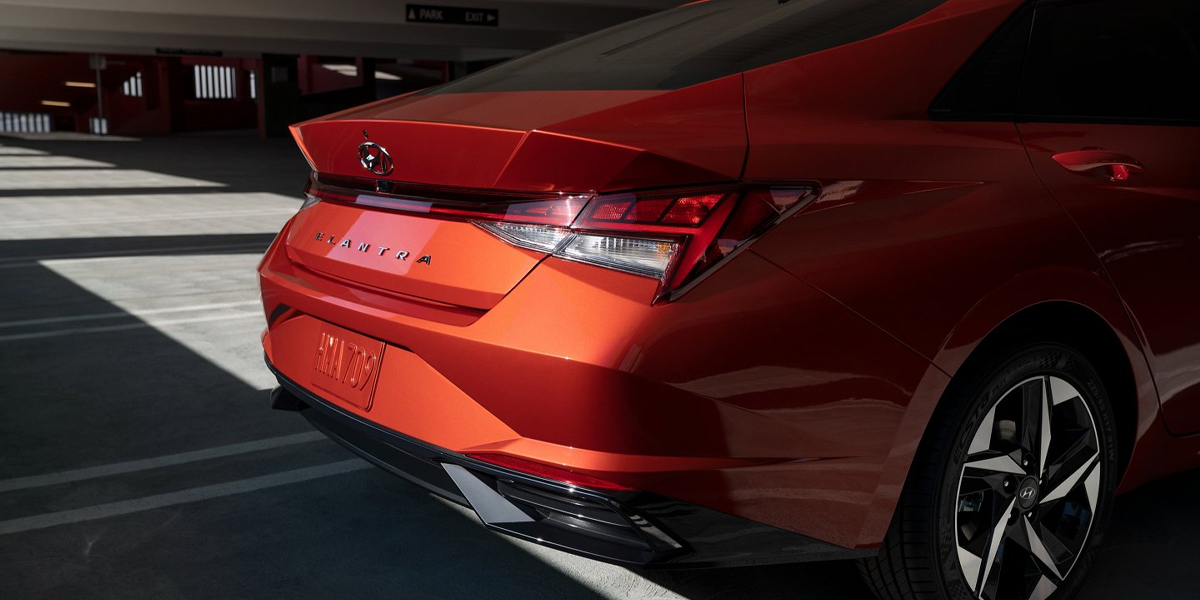 Safety – 2021 Hyundai Elantra dealer
Glassman Hyundai never sells vehicles that don't meet our safety standards. Your 2021 Hyundai Elantra vs 2020 Hyundai Elantra are divided by standard safety features. In other words, you get only a few extra on the 2021 model, but they're going to run you less money. That's because they've moved features like Forward Collision-Avoidance Assist with Pedestrian Detection up from the highest trim to the SE this year. Blind Spot Collision Avoidance is also throw in. The term "collision avoidance" is especially important in modern safety lingo. You're not just getting alerts with these platforms; the vehicle is going to be able to avert accidents by braking, steering, and even acceleration in some instances. Yes, you still get the alerts, but the proactive driver-assist features are the ones that save the day when you're too distracted to do so. This is a vehicle capable of saving your life.
Glassman Hyundai would love to meet with you here near Detroit! If you're interested in the lovely 2021 Elantra, please contact us today for more information or a list of very special savings we have on the model.