New Hyundai 2019 Hyundai Veloster Southfield Michigan for Sale in Southfield, MI
2019 Hyundai Veloster Southfield Michigan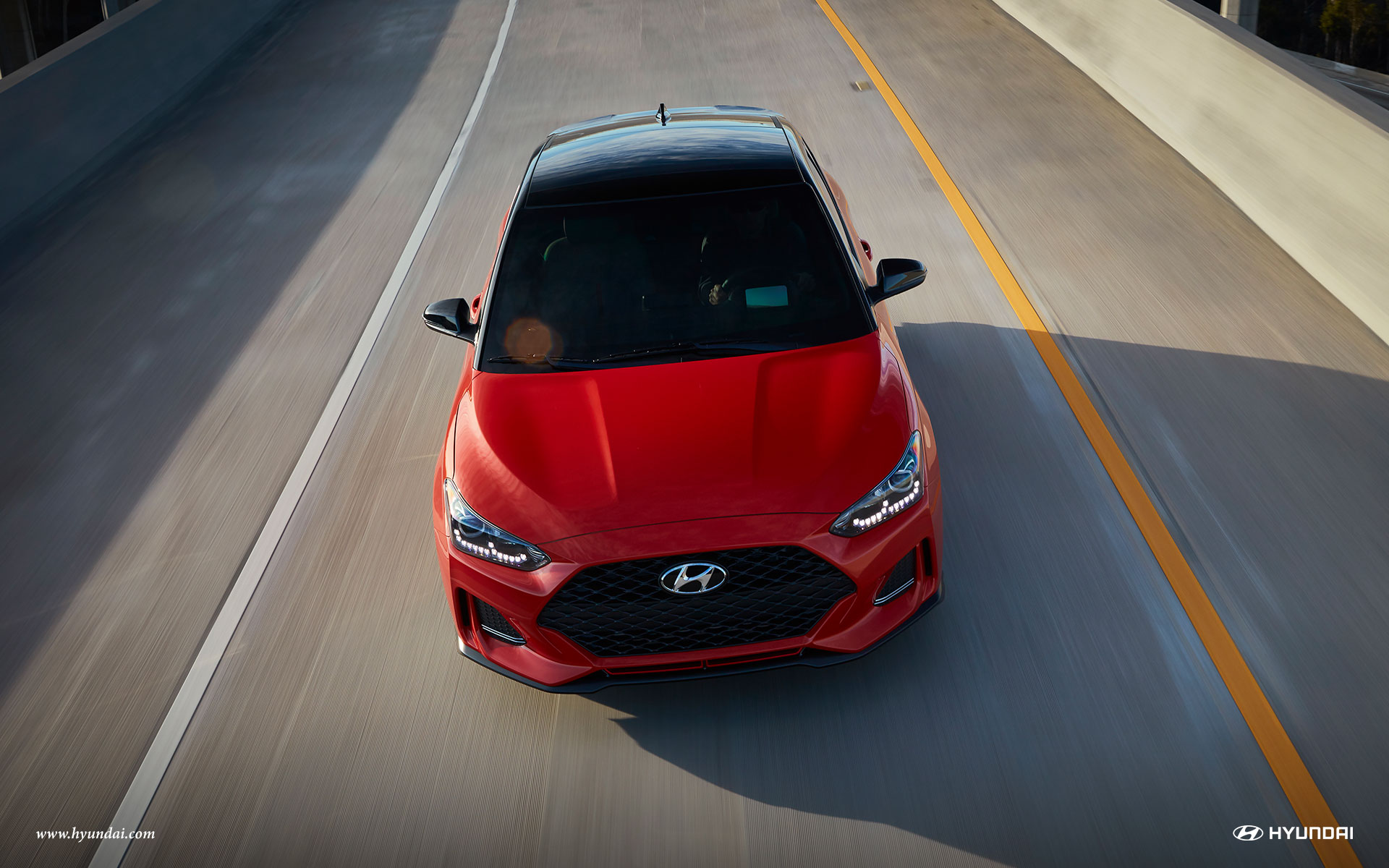 View Inventory
Vehicle Overview
The Veloster has been one of the more eye-catching models in the Hyundai line for many years. It is known for being a high-performance hatchback that has a distinctly modern edge. While many drivers in Southfield Michigan may love the look and performance of the 2018 model, this automaker is not sitting back on its laurels. This hatchback retains the undeniably sporty look and powerful performance that drivers love, but the latest model available now has enhanced many features to deliver even better results when you get behind the wheel. A smart idea is to head to Glassman Hyundai to check out the updates that have been made to the Turbo and N trim levels this year.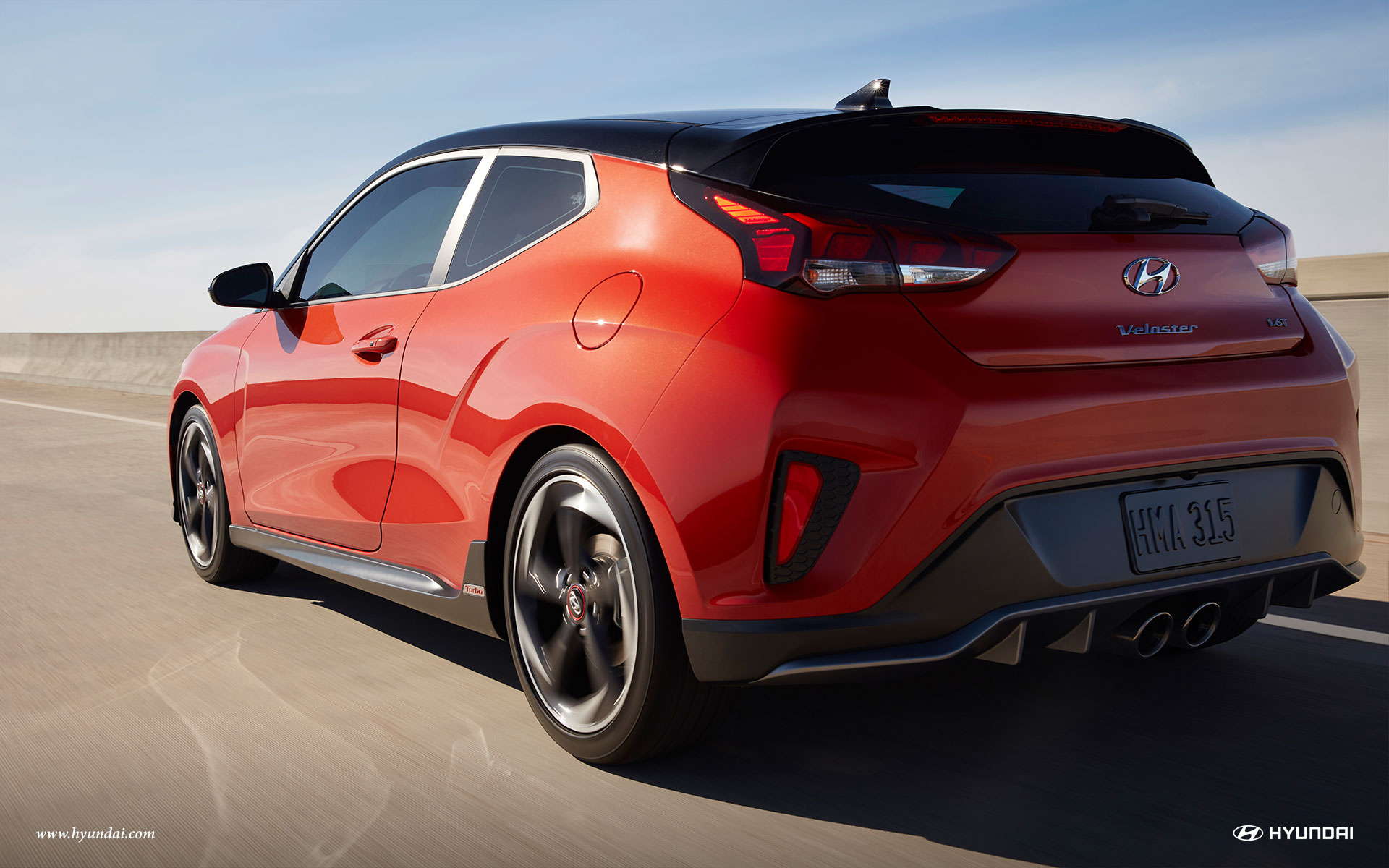 Exterior
While there is much for drivers in Southfield Michigan to love about the interior of the 2019 Veloster, the exterior design is stunning. You can choose from gorgeous exterior colors like Performance Blue, Chalk White, Ultra Black and Racing Red. The Turbo trim level is sold with Michelin Pilot Super Sport tires and 18-inch alloy wheels. The N trim level comes with Pirelli P-Zero tires and 19-inch alloy wheels. In addition, the N trim level has a few other extras on the exterior. This includes a uniquely-designed front grille, a spoiler, an integrated exhaust diffuser, a high-flow dual exhaust feature and more. Because of the many exterior differences between the two trim levels, it makes sense to visit Glassman Hyundai in Southfield Michigan to compare them up close with the assistance of a sales representative before you decide which vehicle to buy.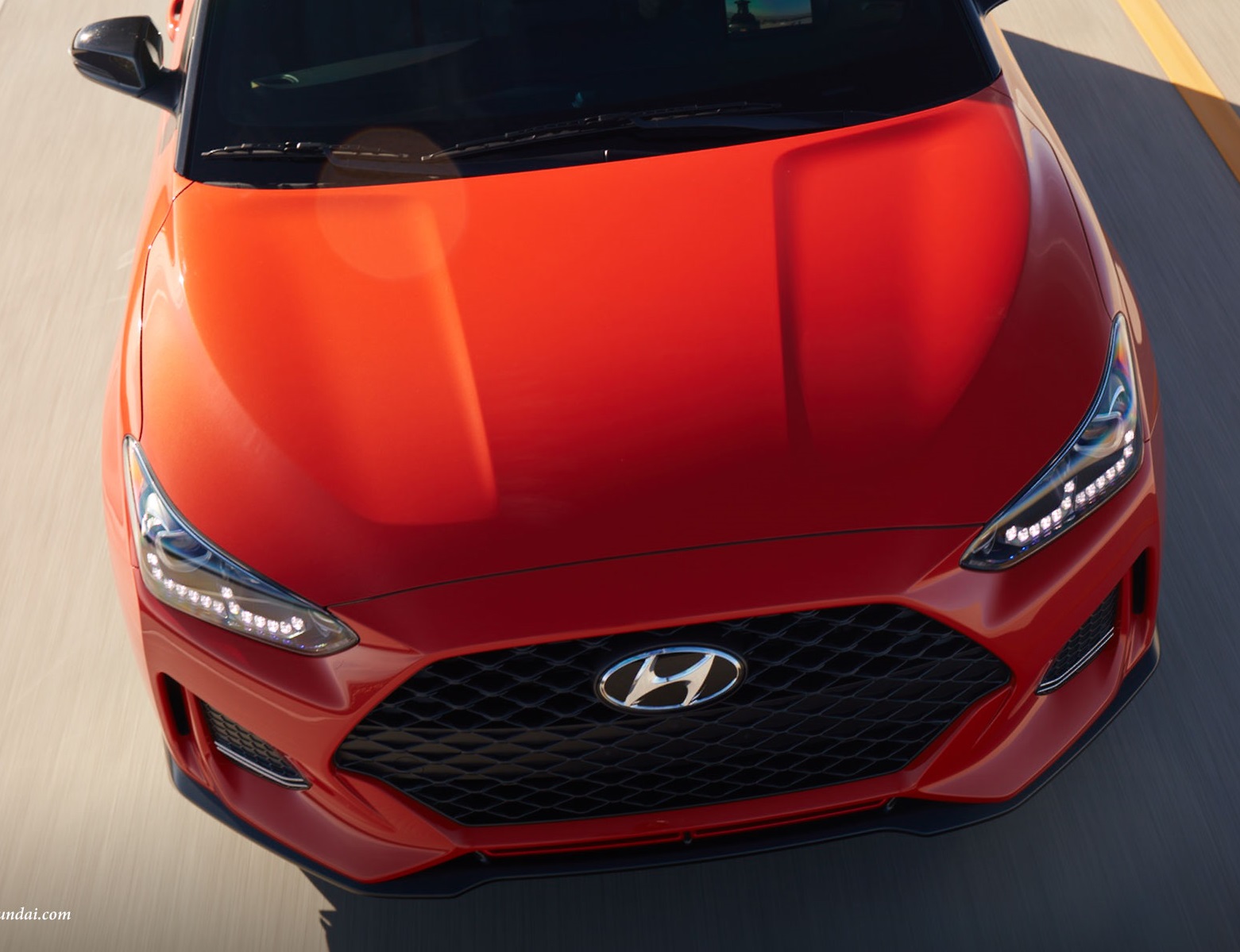 Interior
As you might expect from a sporty hatchback like the 2019 Hyundai Veloster, this four-seat passenger is loaded with exceptional features that make your time on the road as comfortable and fun as possible. Sports cloth is the standard material, and you can choose between two color options. Depending on whether you select the N or the Turbo trim, you may enjoy specific standard features throughout the interior. This includes a high-quality sound system, climate control features, a full-color touchscreen infotainment system, power locks, two power windows, cruise control and audio functions on the newly redesigned steering wheel, an updated shift indicator and knob and blue accents throughout the interior. When you visit your Southfield dealership to check out the interior of the 2019 Hyundai Veloster in person, you can sit behind the wheel to admire the comfortable sports bucket seats and to view the modern design of the instrumentation panel.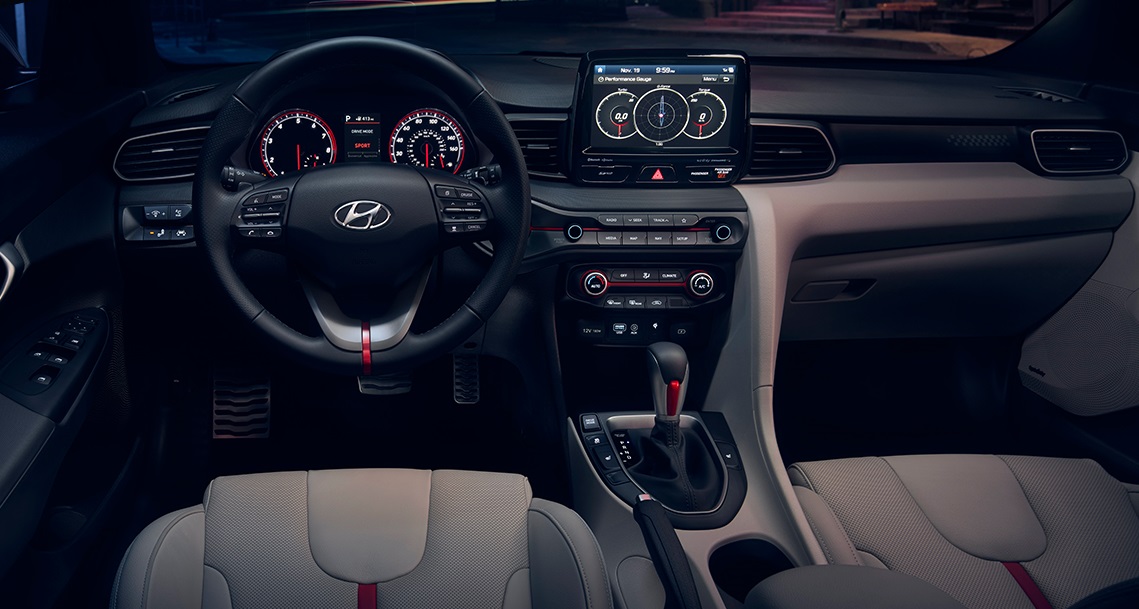 Mechanical
Auto shoppers who make the drive to a nearby Southfield dealership understandably want to learn more about what is under the hood of a car before they buy it. With a closer look, you will see that the new 2019 model has numerous advanced features that make it a true pleasure to drive. This athletic-looking hatchback has all of the same mechanical features that you would expect to find in most cars, but it also goes a step further with advanced mechanical features to improve your driving experience. For example, in the transmission, you will find carbon-coated synchro rings paired with reinforced gears to take your driving experience to a new level. If you opt for the N trim, your hatchback will come with an advanced N Power Sense Axle. This feature makes the car feel more responsive and grounded. You will also find that a rear strut brace has reinforced the rear suspension, and there are electronic controls for the suspension system and for the limited slip differential. These features combine to improve body rigidity, cornering, braking and suspension. While these are the upgraded mechanical features available with the N trim, you can expect to find other exceptional mechanical features in the Turbo trim level.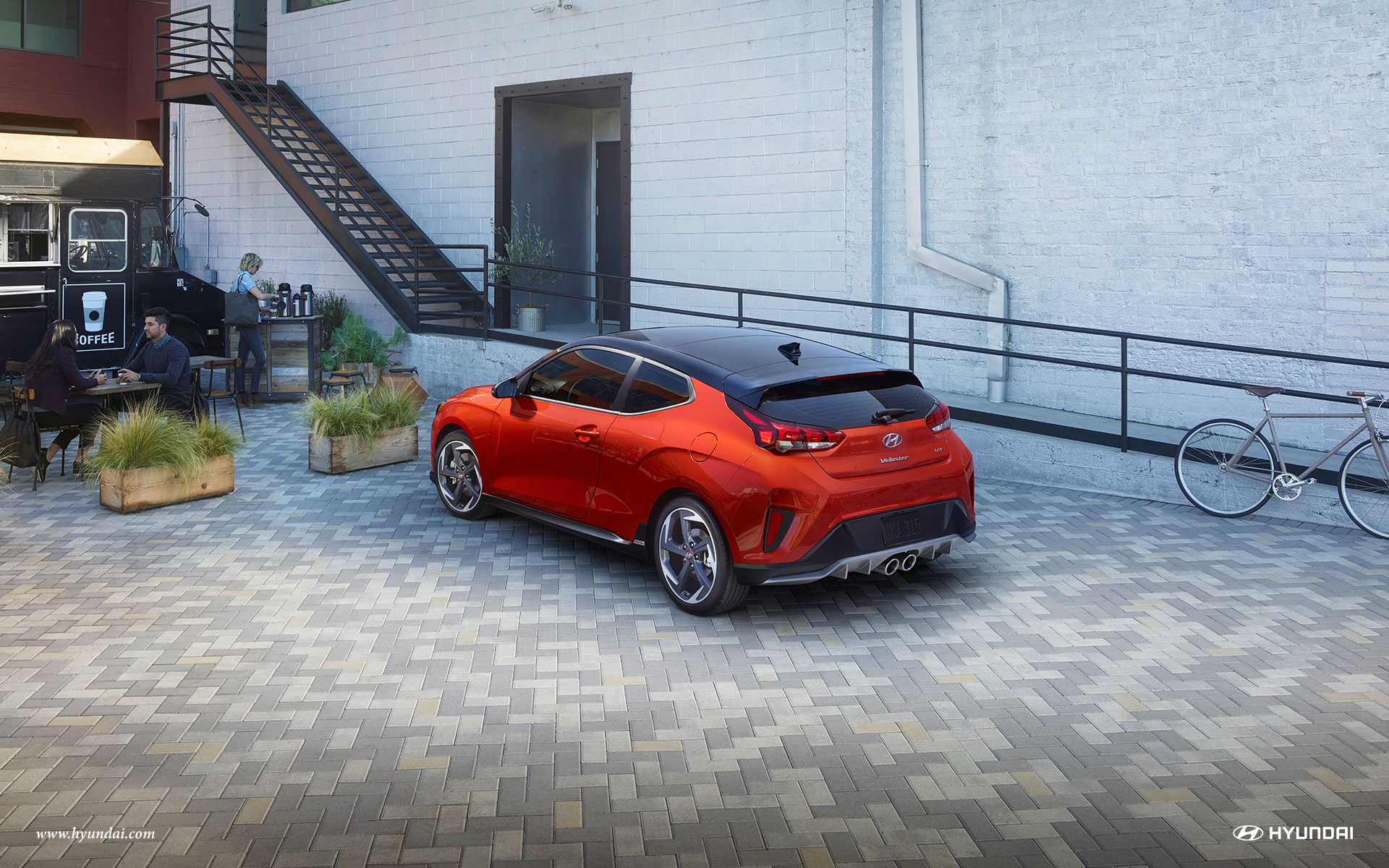 Powertrain
Just as Hyundai has made excellent mechanical improvements to the Veloster, it also has designed the powertrain impressively. For example, the primary engine option available in this year's model is a 2.0-liter, turbo four-cylinder engine. This gives the hatchback up to 275 horsepower with 260 foot-pounds of torque. Your 2019 hatchback also comes with a specialized six-speed manual transmission that has rev-matching on the downshift. This is combined with an intercooler for an additional benefit while you are on the road. Your sales agent at your local Southfield dealership is happy to tell you more about the 10-year powertrain and five-year basic warranties offered by this manufacturer.
Safety
While today's drivers want a car that delivers an amazing driving experience, they also want a safe car that they can count on to protect them on the road. This Hyundai is loaded with safety features from bumper to bumper. This includes stability control, rear solid and ventilated front disc brakes, traction control, adjustable headrests for all four passenger seats, side and front airbags, a passenger seat airbag deactivation sensor, turn signals in the side mirrors, tire pressure monitoring, fog lights, emergency braking assistance, daytime run lights, child seat anchors and an anti-theft system. With so many safety features available in the 2019 Hyundai Veloster, you can enjoy peace of mind while on the road.
When you are ready to learn more about this hatchback, stop by Glassman Hyundai or call the dealership directly. By doing so, you can speak with a helpful car expert who can answer any questions that you have about the features. You can also get behind the wheel and enjoy the full driving experience that it provides.