New Hyundai 2019 Hyundai Tucson Trim Levels – Detroit MI for Sale in Southfield, MI
2019 Hyundai Tucson Trim Levels – Detroit MI
View Inventory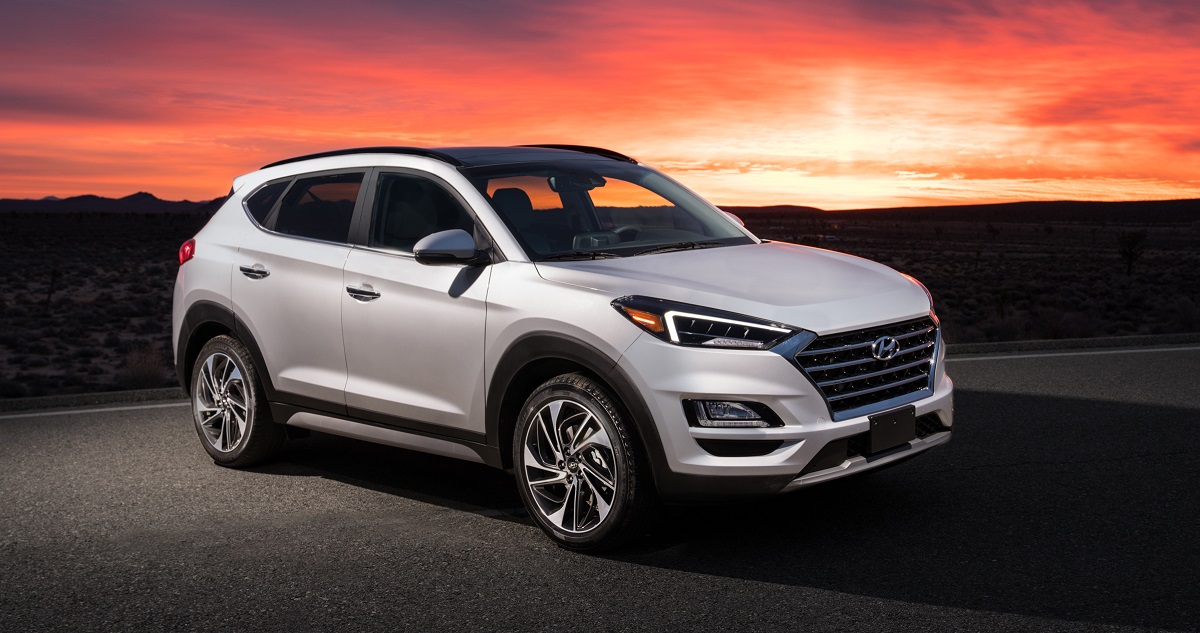 Vehicle Overview
If you are looking to purchase a new vehicle this year, then, you should take a look at the 2019 Hyundai Tucson. This car has been produced by the company for several years and they have been improving it and adding new features each year. It comes in several different trim levels and you should pick one out that best fits into your lifestyle and needs. These vehicles are one of the best priced cars on the market and there may be many discounts that your local dealer can offer. In the Metro Detroit area, you can find a few dealers who have these cars and you can visit anyone of them to see what you like. There are quite a few of the 2019 Hyundai Tucson trim levels that you can see at a dealer and you should take your time in choosing the right one.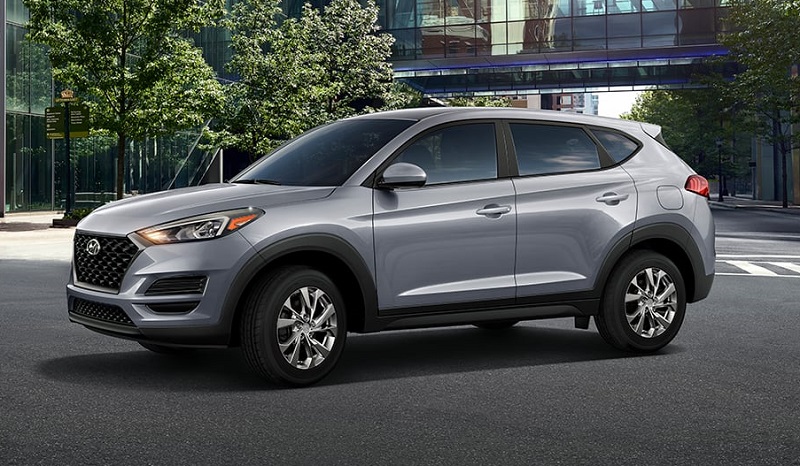 Exterior – YEAR Hyundai Tucson
The base model for this car is the SE. It comes in a wide variety of interior and exterior colors. The engine is front wheel drive and has a 161 horsepower, 2.0 liter engine. It is powerful enough to allow you to use it in all kinds of weather and in all terrains. It comes with four doors and five passenger seating. A passenger side vanity mirror is included as well as seat back storage pockets. The vanity mirrors also have lights that you can use to see in the dark. It has power windows and doors and comes with a key fob that allows you to start the vehicle remotely. The rear view mirror has a night vision feature so that headlights on vehicles in the rear will not shine brightly in your eyes while driving.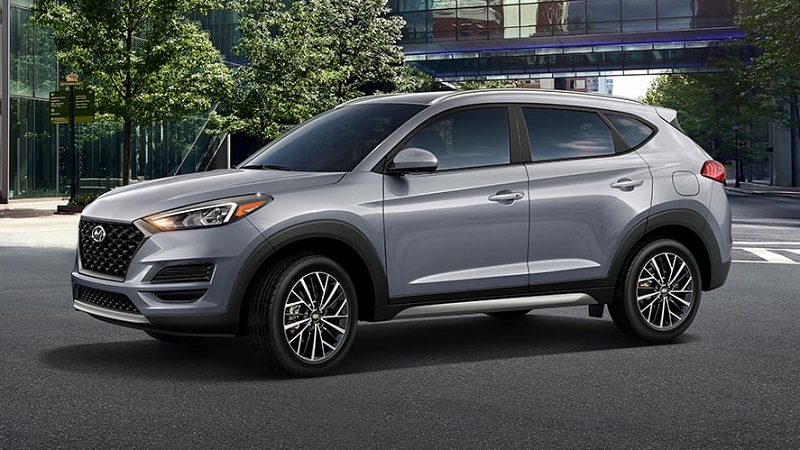 Interior – YEAR Hyundai Tucson near Detroit MI
Although most of the features that are included in the base model are the same on the SEL model, the engine is 2.4 liters and it has 181 horsepower. There are 3.12 volt power outlets included at no additional charge and the air conditioning system is dual controlled in the front seats. There are also outlets for USB cables so that you can charge any of your electronic devices while driving. The driver seat is controlled by a power button located on the side of the seat and the drivers seat includes a lumbar support button. The vehicle also allows passengers in the back to recline their seats. The rear seats also fold down in a 60/40 split so that you can carry items even if you have someone who is seated in the rear of the vehicle.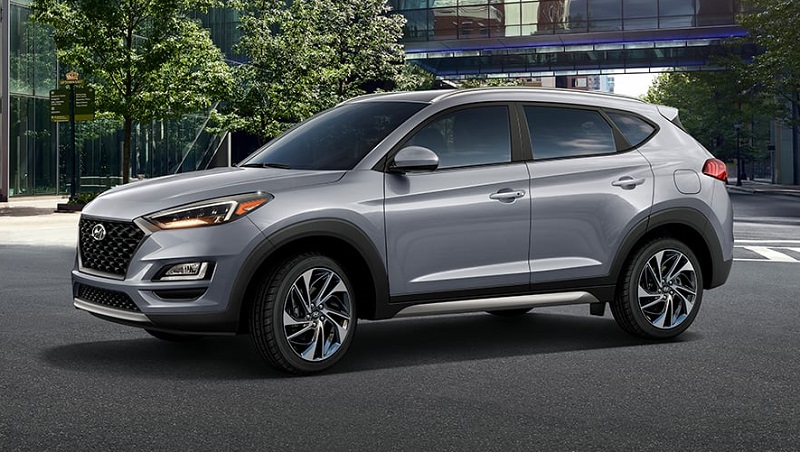 Mechanical – Tucson specs near Detroit
Many of the features and designs that are included in all of the 2019 Hyundai Tucson trim levels are included in all of the models but, the Sport trim is designed to take you where no other vehicles are meant to go. Off road driving is difficult with typical cars but the sport has wheels that will allow you to drive anywhere. It also gets much better gas mileage than any other car since its motor is designed to conserve while driving. The steering wheel includes buttons that help you to access your stereo system without having to take your eyes off the road. You can change stations or the volume with your fingertips. It will also allow you to turn on your telephone device from it, so there is no distraction while driving.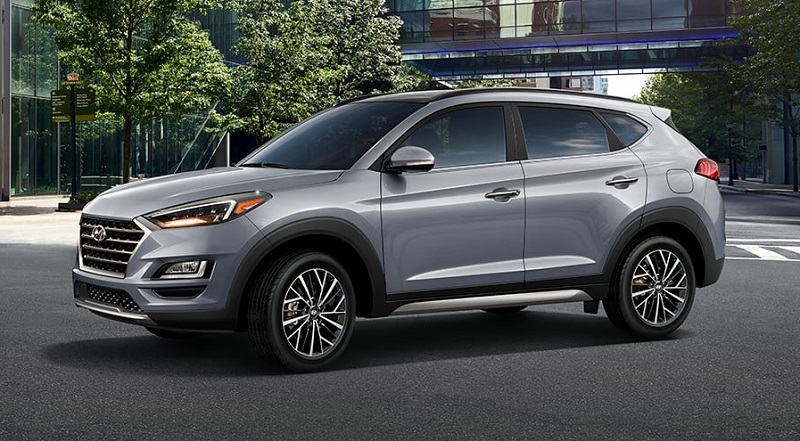 Powertrain – Hyundai Tucson specs near Detroit MI
By far, this is the most upgraded vehicle of the Tucson's. It has all of the features mentioned previously and much more. This vehicle is designed not only for the power it delivers but for you and your passengers comfort. While it is the most expensive of the models, it is still priced at one of the lowest in the industry. Any of the dealers who are serving Detroit Southfield Waterford Michigan will have one or more of these models in their inventory. The 2019 Hyundai Tucson vehicles are built to last and have a 100,000 mile warranty. There is a Bluelink emergency contact button in the car for your safety. There is a sunroof and garage door transmitter installed in the Ultimate model. A navigation system with voice activation makes finding your directions much easier than before.
Safety – YEAR Hyundai Tucson dealer
There are over fifteen trim models available on the 2019 Hyundai Tuscon and you should contact your local dealer to find out more information on their features. In Metro Detroit, you will find that the dealers have pricing information readily available for you to review and financing options are excellent. They will have all of the trim levels on this car on their lots and you should look at several of them before making your purchase. Many previous owners of the Hyundai Tucson have been repeat buyers because the car is dependable as well as affordable. This article is for informatinal purposes only, for complete trim level details, please contact the dealership. Look on the internet under, Hyundai dealers serving Detroit Southfield Waterford Michigan to find one that is within the town you are located.