New Hyundai 2019 Hyundai Santa Fe vs 2019 Honda Pilot – Detroit MI for Sale in Southfield, MI
2019 Hyundai Santa Fe vs 2019 Honda Pilot near Detroit MI
View Inventory

2019 Hyundai Santa Fe vs 2019 Honda Pilot
A mid-size SUV is like a perfect vehicle because it's not too overwhelmingly big or underwhelmingly small. It can fit into your lifestyle just perfectly, and you can use for a number of tasks. It can be your cargo vehicle, your vacation ride or your daily driver if you please. The 2019 Hyundai Santa Fe and the 2019 Honda Pilot are two superb options for a midsize SUV. The 2018 models were both in the top 20 on the US News site. The new vehicles are on their way to becoming award winners and legends now, too. Glassman Hyundai serving Southfield Waterford Detroit Michigan can show you the vehicle of your choice when you're done reviewing your options. Make sure you digest this comparison and then schedule the appointment for a test-drive with the best contender.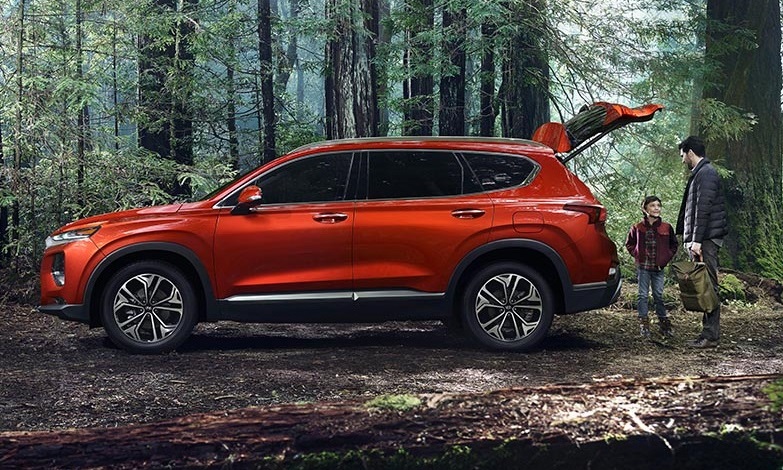 Price – 2019 Hyundai Santa Fe near Detroit
The first comparison we're going to make between these two 2019 vehicles is the price. The one that is the most budget-friendly is the Santa Fe from Hyundai. The model is very affordable. It seems like the manufacturer took special care to look out for the needs of the middle class and below. The start price for the 2019 Santa Fe is only about $25,500, while the Pilot starts at $31,500. You will probably still choose the Santa Fe because of its amazing quality and all the extra goodies it comes with inside the cabin. You will lack nothing when you choose this model. Visit the Metro Detroit area to get some additional information about this vehicle.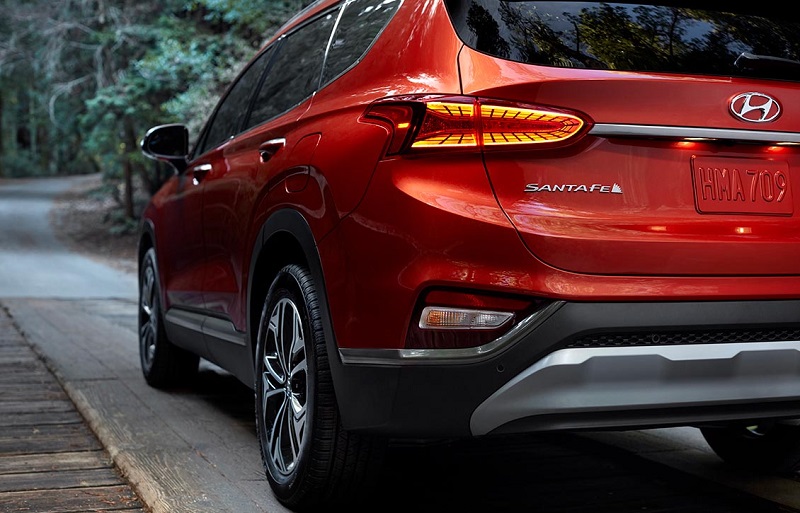 Performance – 2019 Hyundai Santa Fe
The fuel efficiency and performance information is perhaps the most important factor when you are determining which vehicle to turn into your own. The Santa Fe is the proud winner in this category, too. It offers amazing fuel efficiency numbers and can give you up to 25 miles per hour combined. The Pilot only offers about 22 miles per gallon. Now, that I may not seem like a huge difference, but it will add cash to your piggy bank quickly.
The two models are also different when it comes to the motor and transmissions. The Santa Fe has an eight-speed automatic, and the other vehicle comes with a six-speed automatic. Both models have overdrive as a selection but only the Santa Fe has auto manual. The Santa Fe has a 1.4-Liter model contributes to its fuel-efficient characteristics. We've concluded that the Santa Fe is the best option of the two for the value.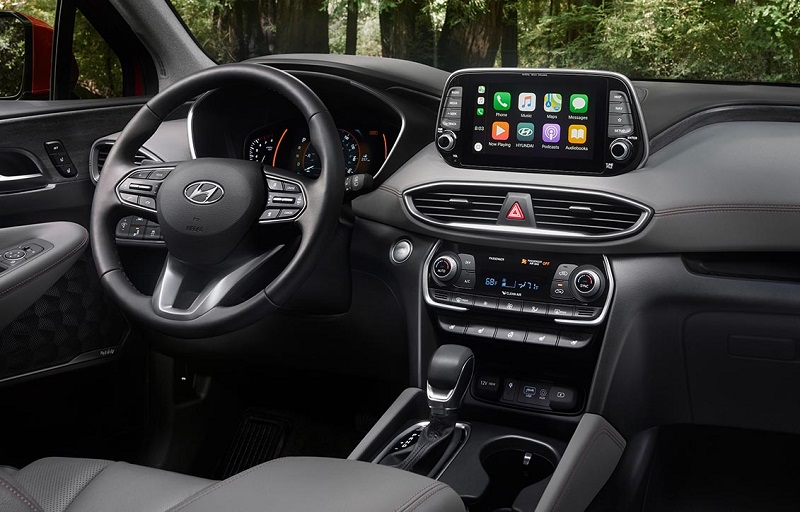 Tech and Convenience – Hyundai Santa Fe specs near Detroit MI
We found that the Santa Fe was the model that had the most convenient features and accommodations. Manufacturers should never be skimpy on the convenience features because they never know when a customer may choose something else just because the original choice did not offer enough features. The Santa Fe beat the Pilot hands down because of its myriad of tech, convenience features and safety items. We'll break it down into three sections to make it easier to digest.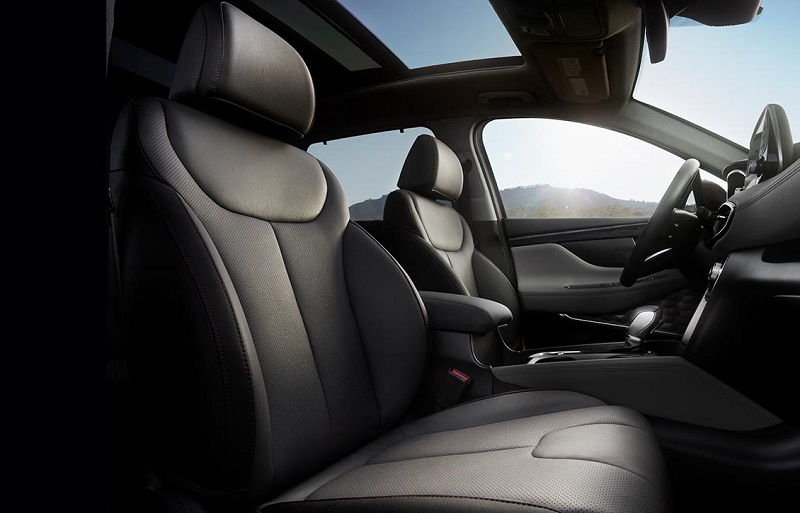 Tech Features – Hyundai Santa Fe specs near Detroit
You'll be pleased that the Santa Fe has alot of tech in it. Things like Bluetooth, 4G LTE are necessary these days because of people needs to work when they are away from home. passengers can conveniently connect to the internet or listen to the music of some friends.
Safety Features – 2019 Hyundai Santa Fe dealer
Adaptive Cruise Control is probably the most exciting safety feature the Santa Fe has. What it does is monitor the car's following distance and adjust it according to what's going on. It does that to ensure that the driver has enough clearance to be safe. Safe Exit Assist, Immobilizer and Hillstart Assist are just a few of the other features that this model has. They prevent car jacking, hill accidents and harmful exists. Ths suite of features is even more extensive than that, but you'll have to get in touch with the dealership to find out more.
Convenince Features – 2019 Hyundai Santa Fe
The Santa Fe has plenty of convenience features for its riders. One feature that you may become familiar with is the power outlet. It has a power outlet that can plug four things into it. Your passengers will never have to worry about running out of juice when you go on a trip. Another convenience feature that everyone loves are the cupholders. You'll get plenty of them so that you can feel confident drinking your beverages while you operate the vehicle. The other car did have some features, but nothing that drove it out of mediocrity.
Take a Minute to Explore the Santa Fe
You should now be aware that the Santa Fe is the best option for you. Now, you can either call the dealership serving Southfield Waterford Detroit Michigan and schedule your drive, or you can complete a quick online form. Someone will set you up for a long ride in the vehicle so that you will know beyond a shadow of a doubt whether you want this vehicle. You will know a definitive yes or no by the end of your time at the dealership. Once you know what you want to do, you can proceed to get financing and ownership. It's possible for you to end up with a new car today. Contact the Metro Detroit Glassman Hyundai and get started.