New Hyundai 2018 Hyundai Sonata vs 2018 Honda Accord l Southfield MI for Sale in Southfield, MI
2018 Hyundai Sonata vs 2018 Honda Accord in Southfield MI
View Inventory

2018 Hyundai Sonata vs 2018 Honda Accord
A mid-size vehicle can be wonderful for your family if you are adventurers, and you appreciate your fuel economy and style. The Hyundai Sonata and the 2018 Honda Accord are two excellent options if you're thinking about getting a new mid-size vehicle. Glassman Hyundai is a trusted dealership in Southfield Michigan that can take you on a brief trip to explore what these models have for you. First, you need to look at a 2018 Hyundai Sonata vs 2018 Honda Accord comparison just so that you are aware of what you're getting into.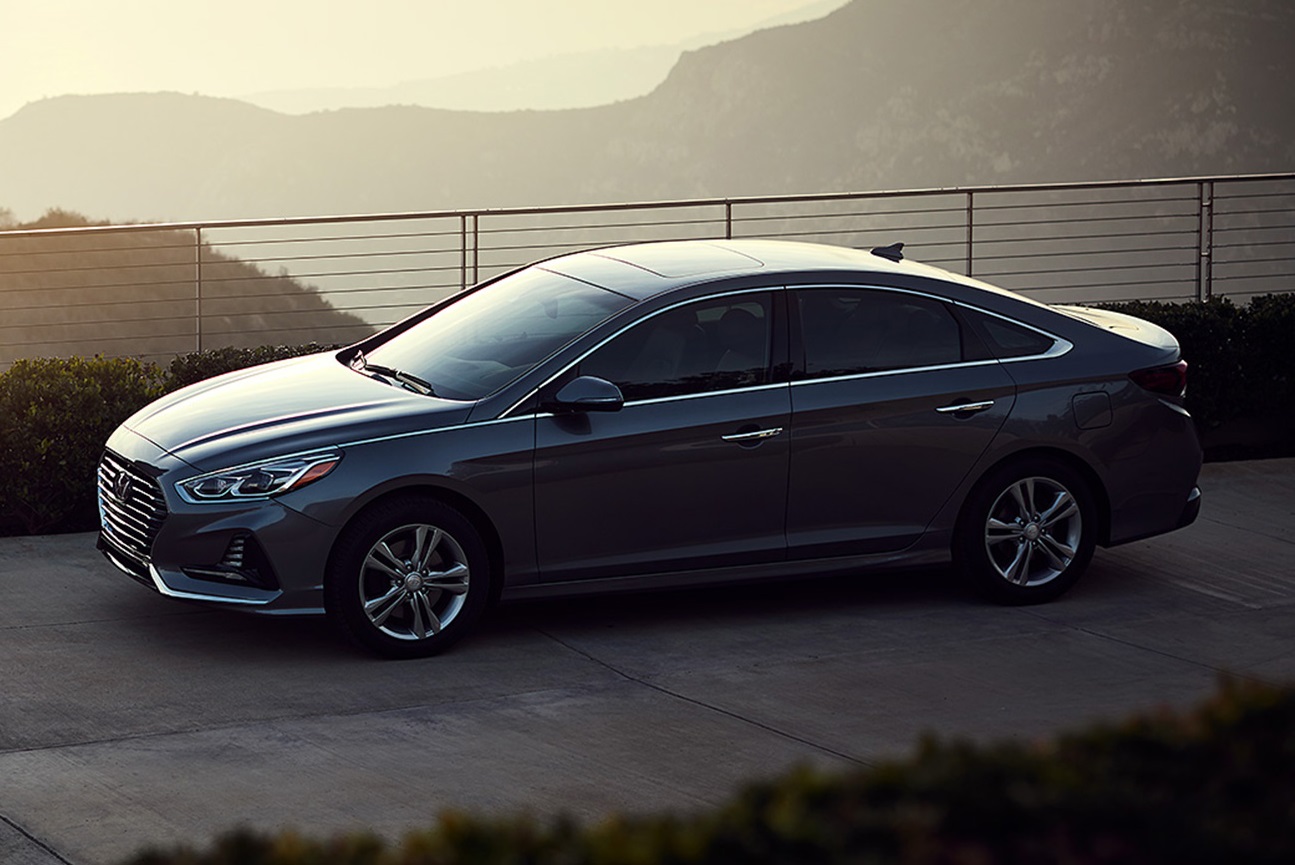 Here's a snapshot of some features of both of the cars. Examine this carefully and make sure that you choose the winner to take home with you. You deserve to have the car that is going to run for you for the duration. Once you realize which one is best, you can ask the dealership serving Southfield Waterford Detroit Michigan to help you with your shopping experience. Dedicated salespeople will answer your questions and concerns and then try to get you connected to the financing that you need. You can become a winner as early as today.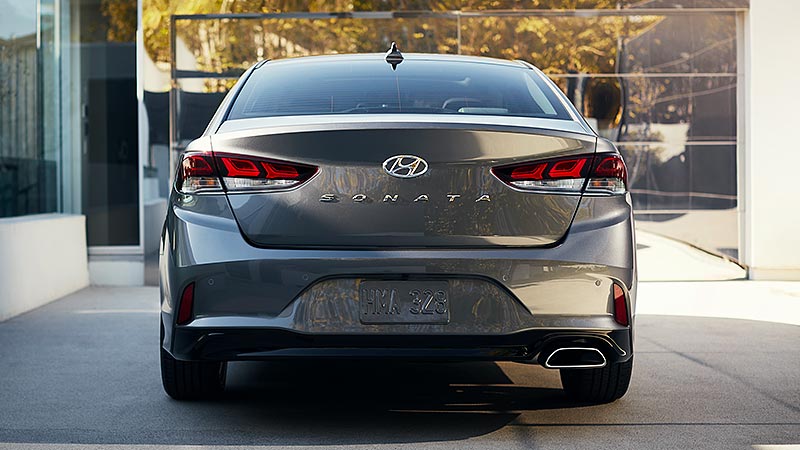 Interior – 2018 Hyundai Sonata
The Hyundai Sonata beat the Honda Accord on the exterior. The exterior ratings measure different factors such as comfort level, appearance, accommodations and so on. Sometimes, little features can make a huge difference. The Sonata has features in its interior such as the infotainment system that keeps the user connected to apps and important information about the vehicle. Users can also get additional features to enhance their experiences. HD radio is available as well as satellite radio and dual-zone automatic climate control. These features can help you and your passengers to enjoy the rides more. The Accord has some features, but the Sonata beat it according to the overall comparisons. That's why Hyundai is proud of its products. It makes cars that provide top-notch comfort and convenience and still manage to have an affordable price. You can't err if you choose a trusty Hyundai.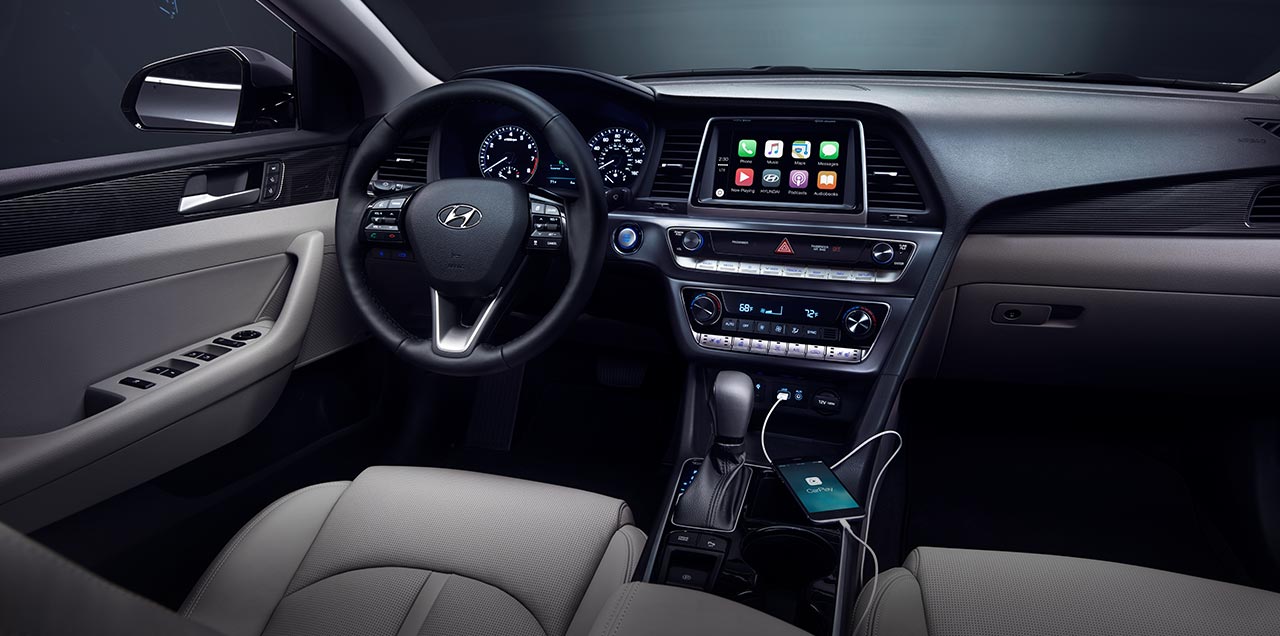 The Price – 2018 Hyundai Sonata in Southfield
The first thing we're going to look at with these two vehicles is their price. The price will matter if you have a certain budget that you have to adhere to when you car shop. They are both in the lower range of car prices, but the Sonata is the cheaper option. Sonata prices start at a little over $22,000 whereas the Accord prices start at the upper $23,000 area. That can make a huge difference if you're trying to keep your cost down to a minimum. You will not lose any quality by choosing this vehicle. In fact, you'll be getting some amazing quality from it. You can get your car for a good price, but you can also get additional discounts at Glassman Hyundai if you ask. Request information on the specials and deals the dealership has going on right now so that you don't have to miss the experience on those things. There might be a manufacturer's special, a dealership special or an end-of-year deal. You never know unless you ask. The dealership in Southfield Michigan wants to help you become a new car owner. That's their goal, so you can trust that they will work hard to do that.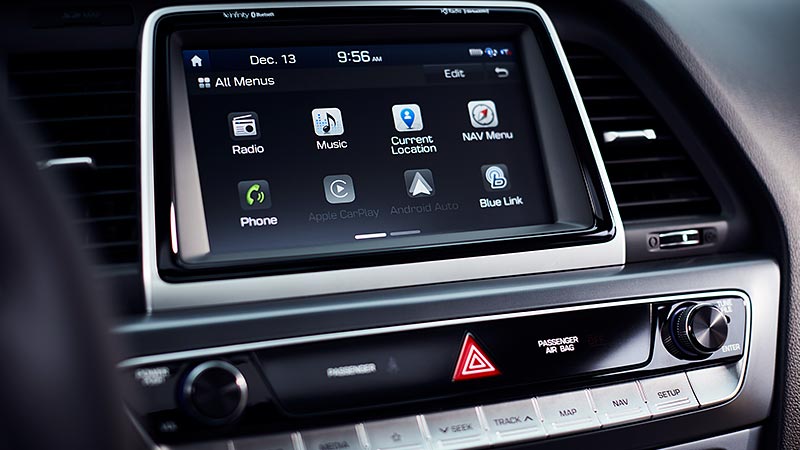 Trunk Space – Hyundai Sonata specs in Southfield MI
The next thing we're going to examine is the space in the car. That's important for consumers, especially when they take frequent trips or haul things for other people. The Hyundai Sonata ended up being the winner in this category, as well. It has 16 cubic feet of cargo space, which means that you can fit a whole lot of stuff in it for your travels. Another thing that is important to notate is the consumers' responses to their experiences with the vehicle. Many consumers praised the Sonata for its space as well as its trunk size. Trunk size can make all the difference when you're moving or going on a vacation, and the Sonata has an awesome trunk size as explained by its users. The Accord users were not as happy about the car's trunk as the Hyundai people were. That's just the way it went. In fact, they were not happy with the trunk's accessibility, and that information turned up in some unfavorable reviews.
Test-Drive the Champion – 2018 Hyundai Sonata
The Hyundai Sonata has won this contest hands down. That's why Hyundai is the best choice for you. The Sonata is affordable, comfortable and full of features that will accommodate and entertain you. You must now schedule your test-drive so that you can get the full blast of what the model is like. We are certain that you will love it and want to take it home with you, but you must first take the effort to take it for a spin. This will be your opportunity to ask the salesperson any question that you have and do your negotiating. Get yourself the best deal, and then close it out and start enjoying this model. The dealership serving Southfield Waterford Detroit Michigan has a dedicated team of finance specialist who can locate the best deal for you and grab it for you so that you can have the opportunity to obtain ownership. Don't wait. Act now and become a Sonata master.
**Article is only for informational purposes. Please contact the dealership for the most up-to-date information.**