New Hyundai 2018 Hyundai Sonata Trim Levels near Detroit MI for Sale in Southfield, MI
2018 Hyundai Sonata Trim Levels near Detroit MI
View Inventory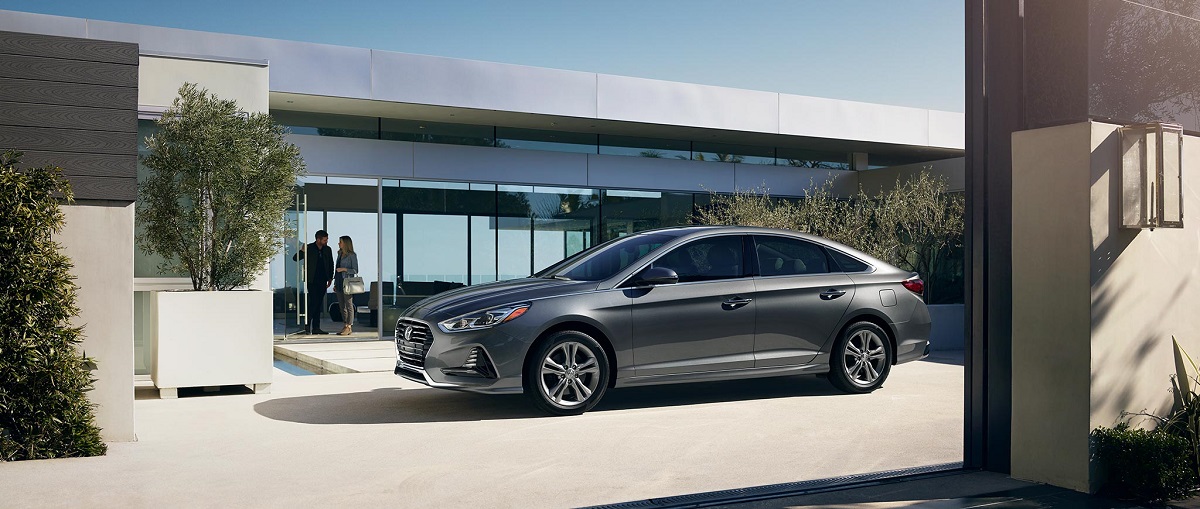 Model Overview
The 2018 Hyundai Sonata trim levels are becoming increasingly fantastic with each new year's release. This vehicle may be perfect for you if you fancy elegance and practicality. The Sonata is a gorgeous choice that can offer you class as well as a hint of sport to it. There's even a sports option if you have a deep need for that sporty edge. The following is some information about the base model and some of the trims that you can get. You can choose from those options, or you can request additional information from the dealership serving Southfield Waterford Detroit. Glassman Hyundai near Detroit Michigan can help meet your needs if you're looking for a car.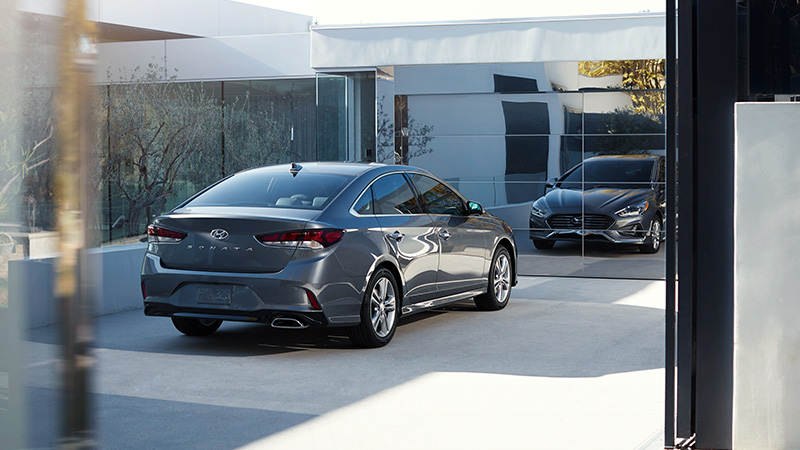 The '18 Hyundai Sonata: SE
The base model is the foundation for all the other models, and it's quite an attractive option. Its unique appearances make it appealing to all classes of people. The SE model is the least expensive of the trim levels other than the ECO version. The motor that you will receive with the SE version is the 2.4-Liter, four cylinder inline 4. It will give you 185 horsepower and 178 foot-pounds of torque at 4,000 RPM. The ECO version is the economical version that will give you a little more fuel economy but a little less kick. You'll only get 178 horsepower, but you will be able to ride for a longer amount of time. You'll still get a smooth ride and access to a number of accommodations. The model is a front-wheel drive vehicle with a six-speed automatic transmission with SHIFTRONIC. The SHIFTRONIC system will let you change gears on demand if you need to for any reason.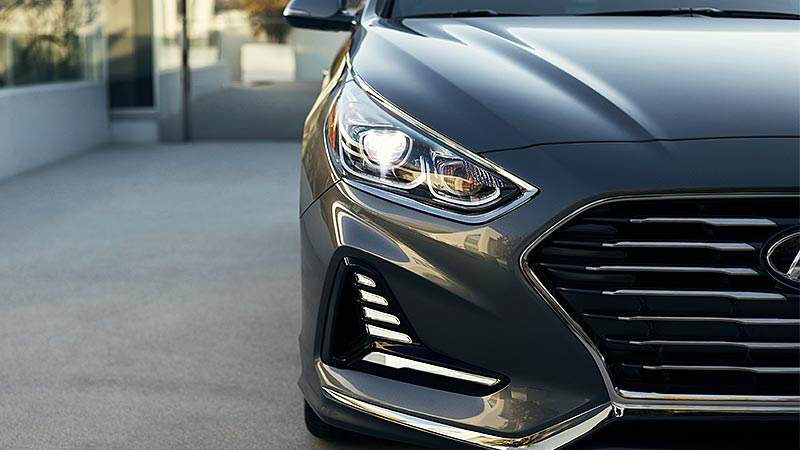 The entertainment features are quite important, and you'll never have to worry about not having enough. If you purchase this model at the dealer near Detroit Michigan, you will be able to access some amazing stuff such as Illuminated Vanity Mirrors, Smartphone Jacks, Apple CarPlay, Android Auto and more. It really is a fully loaded option, but the choices get even better as you proceed to the other trim levels.
When it comes to safety, the SE has you covered. The menu of items that will help protect you from harm is rather extensive. Just a few of the features that come with this model are the Rearview Camera, Driver's Knee Airbag, Tire Pressure Monitoring System and Traction Control System. The list of features that the car has for safety is rather extensive and requires a conversation with the salespeople at the dealership serving Southfield Waterford Detroit. Glassman Hyundai serving Southfield Waterford Detroit has the dedicated sales personnel who can walk you through the process.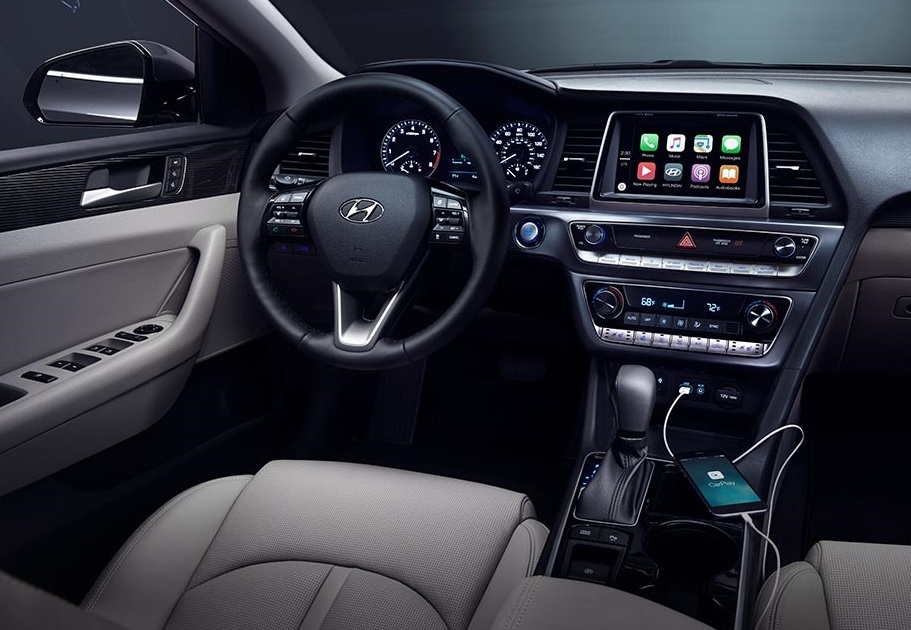 The 2018 Hyundai Sonata SEL Model
The SEL model is an option that has a few goodies that the other models do not have. One of them is the 17-inch alloy wheels. You'll love this option if you're into sitting high up on your car. In the entertainment category, you'll have the floor console mounted USB charging port as well as the Blue Link® Telematics System. You'll also have SiriusXM Satellite Radio and HD radio. It seems as if the SEL is designed for people who love their music and their cellular devices. You will probably enjoy it very much.
The safety features are the same on this model as they are with other models, but you have a few additional options such as Smart Cruise Control, Electronic Parking Brake, Lane Departure Warning, Lane Keep Assist and some others. This model has you well covered so that you can enjoy your journey. To find out more about the option that the SE has, contact Glassman near Detroit Michigan and ask. You will love the menu of options that you have from which you may choose.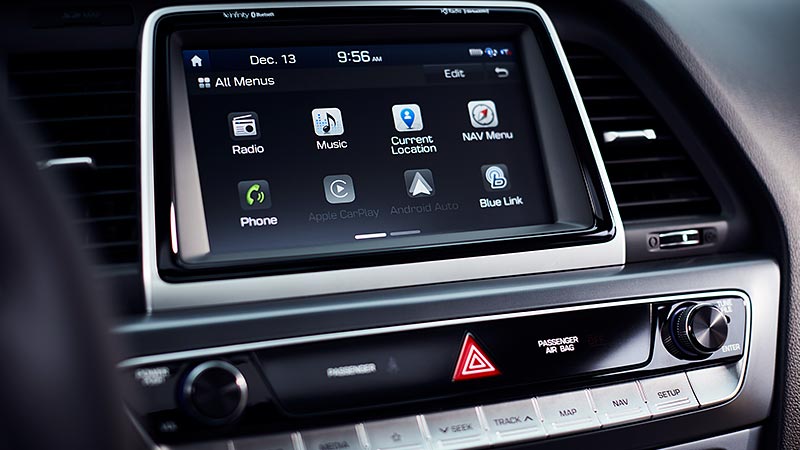 The 2018 Hyundai Sonata Limited Model
The Limited model is the one that you'll want to get if you want to be extra sporty and fancy. It has a chrome-tipped exhaust, an auto-dimming rearview mirror, and an integrated memory system for the seats and the mirrors. That means it can remember the settings that you put on the mirrors and your seat so that you can have them the next time that you get in.
Your comfort level will be much higher in the model as well. You'll have a Dual Automatic Temperature Control and floor console mounted vents.
Those are just a few of the options that you will have available to you if you buy this model. It's not an exhaustive list of options though. You'll have to make an appointment with the dealership to get the full experience.
Come in for a Test-Drive of Your Favorite Trim
Contact Glassman Hyundai if you desire to get a deal on a new or used Hyundai model for yourself or your family. The salesperson will take you on a fantastic journey so that you can experience all of the goodies that the vehicle has for you. You will get to see what's it's like to drive the car, and you will be able to gauge the comfort level that you feel inside of it. At the end of your journey, you can start talking numbers, and perhaps you'll be able to drive home in a model of your own.