New Hyundai 2018 Hyundai Kona l Southfield Michigan for Sale in Southfield, MI
2018 Hyundai Kona | Southfield Michigan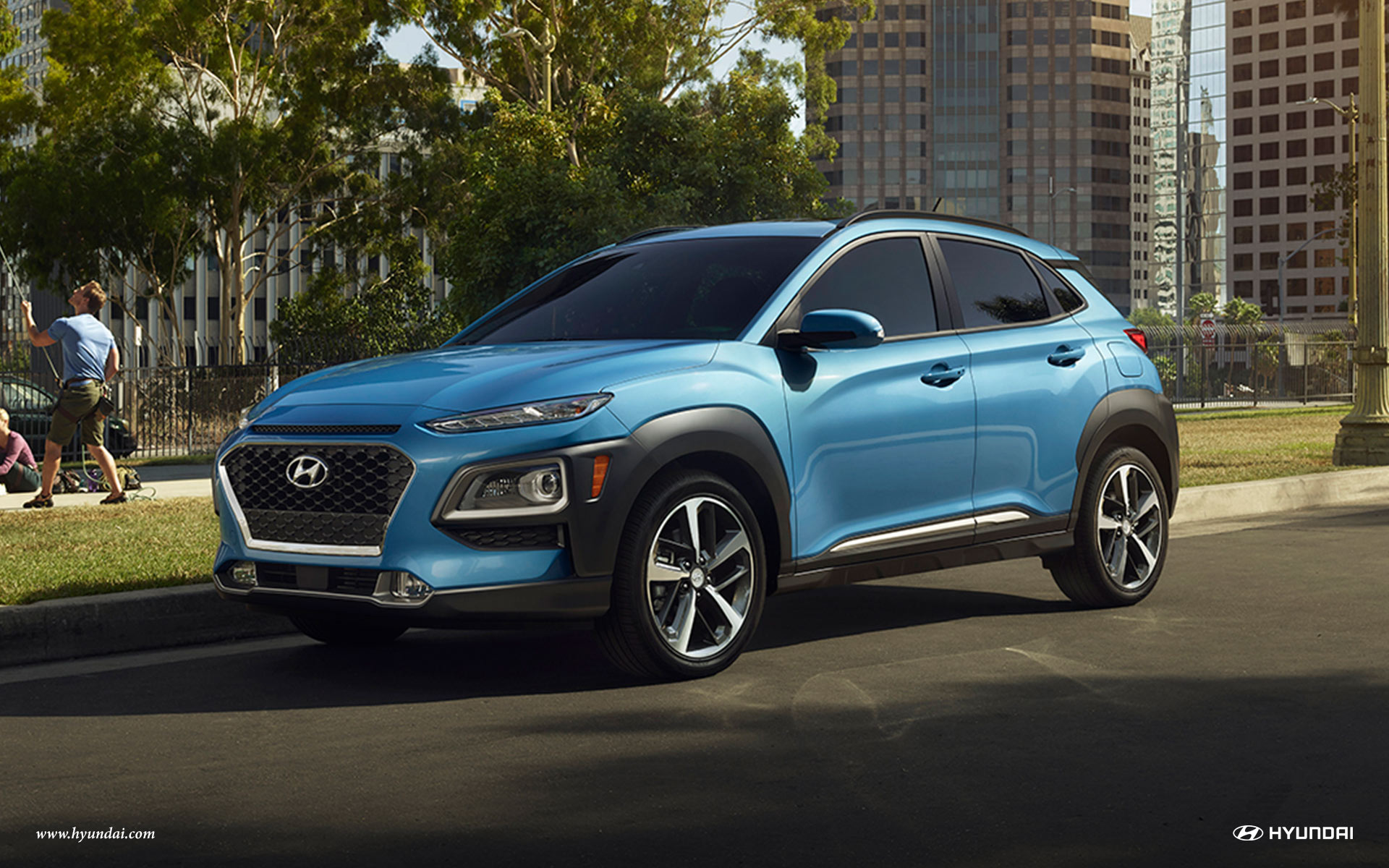 View Inventory
Why Buy 2018 Hyundai Kona
The great big, wide world is the obstacle in front of the first ever Hyundai Kona. It's one of the most anticipated vehicles at our Southfield dealership here in Southfield Michigan. Glassman Hyundai is here to show you just why 2018 is going to be a huge year for our Hyundai lineup. First things first: This one! It's always exciting when an auto maker comes out with something new, something entirely different from anything it's doing at the present time. When you arrive in Southfield Michigan, make sure to stop by Glassman Hyundai to see this one. Here's WHY you need to see it.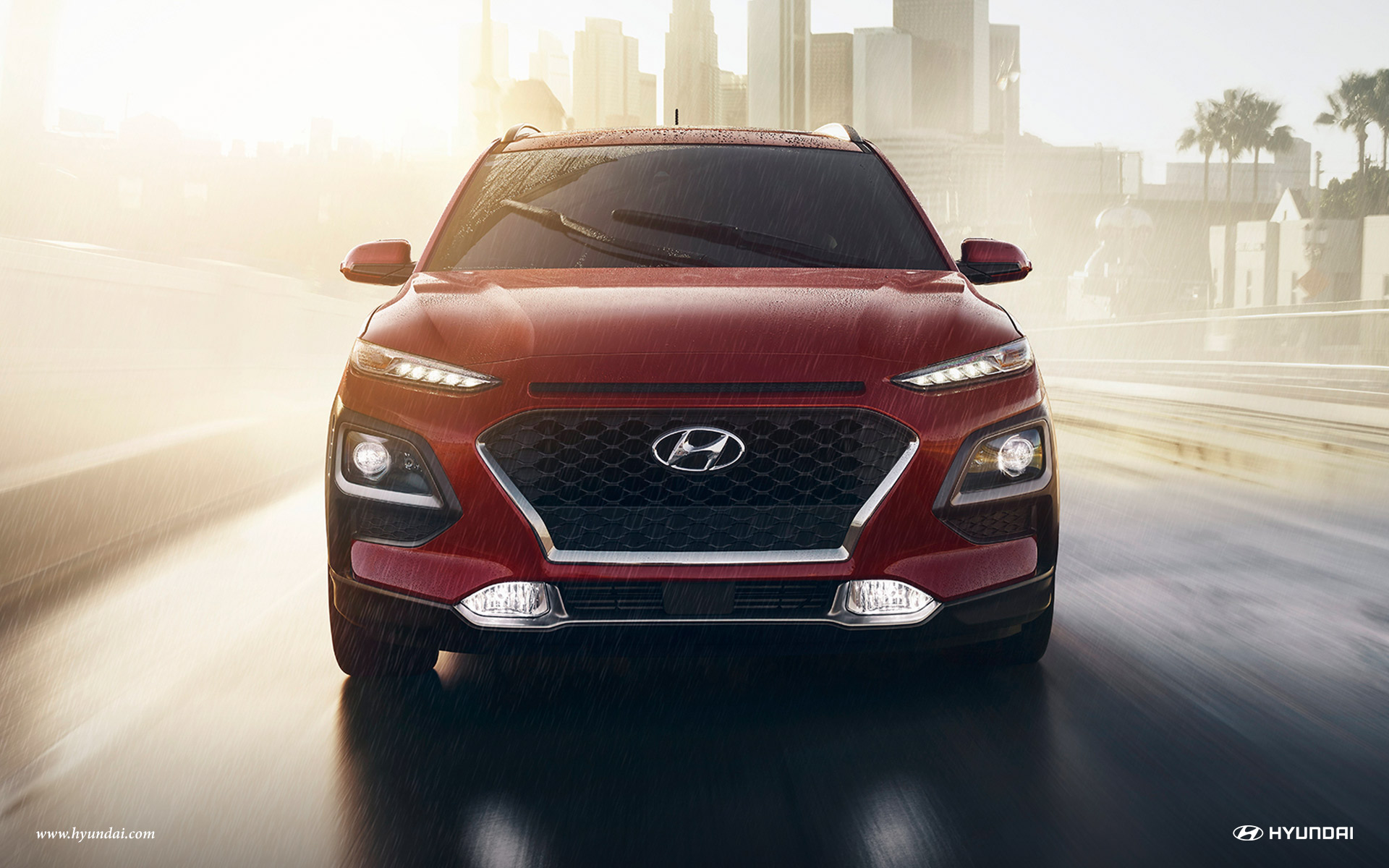 Exterior – Reasons Why Buy the Hyundai Kona
Of everything being talked about here at Glassman Hyundai, it's the exterior of this little vehicle that could that's making big waves in 2018. It's currently the toast of Southfield Michigan as people wait for it to arrive at our Southfield dealership. They wanted a subcompact SUV that packed a punch, and that's exactly what they've created. It sports the distinct grille design that the designers wanted to give it, has a black roof option, and gives you extremely distinct lighting appearances that will turn heads pretty much anywhere on earth.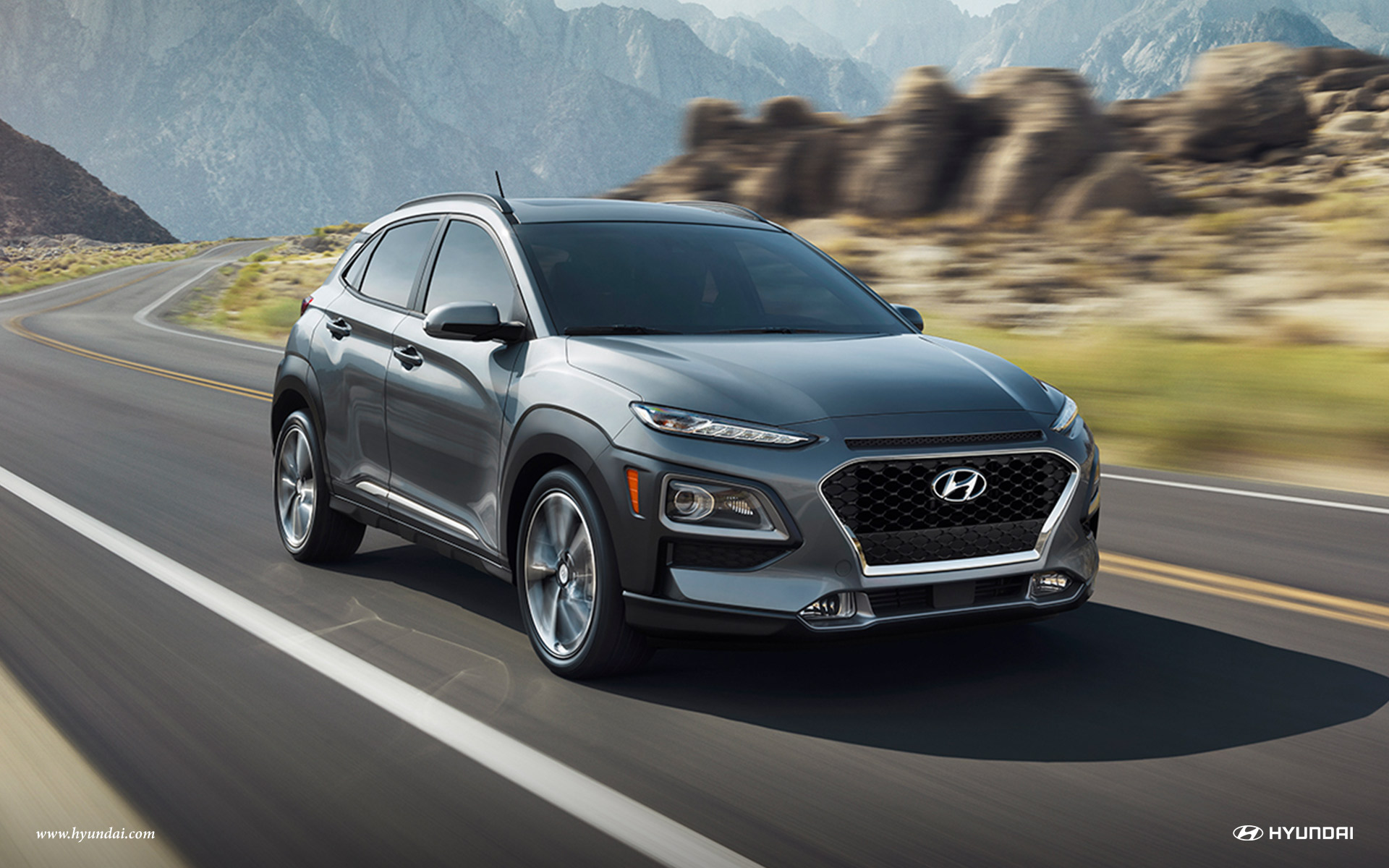 Interior – Why Buy 2018 Hyundai Kona
Packed with the newest technology, the interior of this one is going to make a lot of news in 2018. Apple CarPlay and Android Auto is standard on these vehicles, making them a bastion of connectivity for families on the go. Bluetooth connections and cruise control are standard. They've gone with two-tone color options on both the interior AND exterior, so the contrast is striking indeed (as they say). Wireless device charging is also available upon request. This one seats 5 and offers three distinct infotainment systems to keep you connected.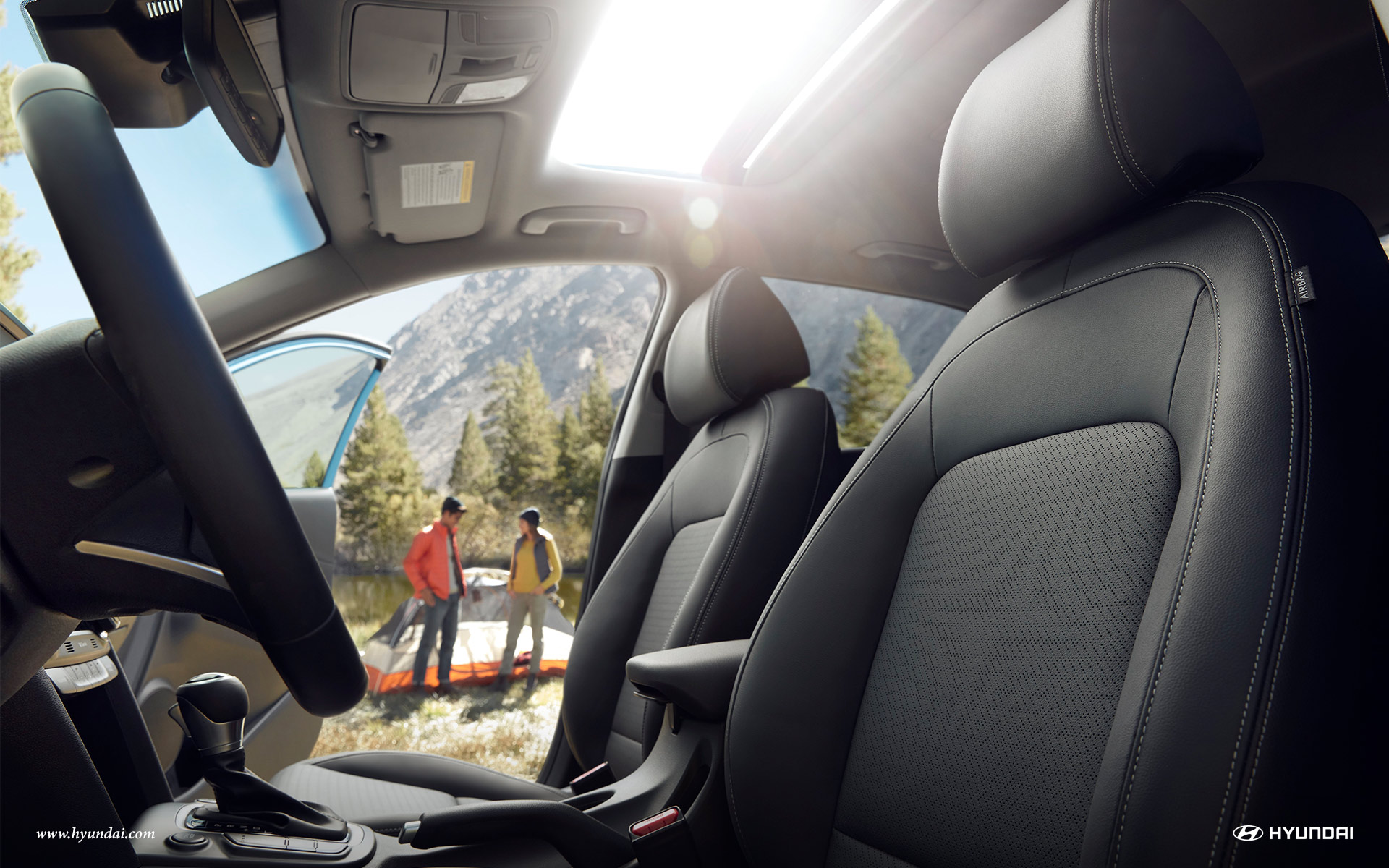 Mechanical / Powertrain
The horsepower rumor for this one is 145-150 HP thanks to a 2.0-liter 4-cylinder engine, and the 6-speed automatic transmission is standard on all trims. If you want to go turbocharged, that's no problem. Your turbocharged version gives you 175 horsepower and 195 lb.-ft. of torque. Which one you prefer will be based on what you want the vehicle for. Many family drivers won't need the extra horsepower, but if you're an individual who enjoys a bit of boost in your driving, don't worry. They've given you that option.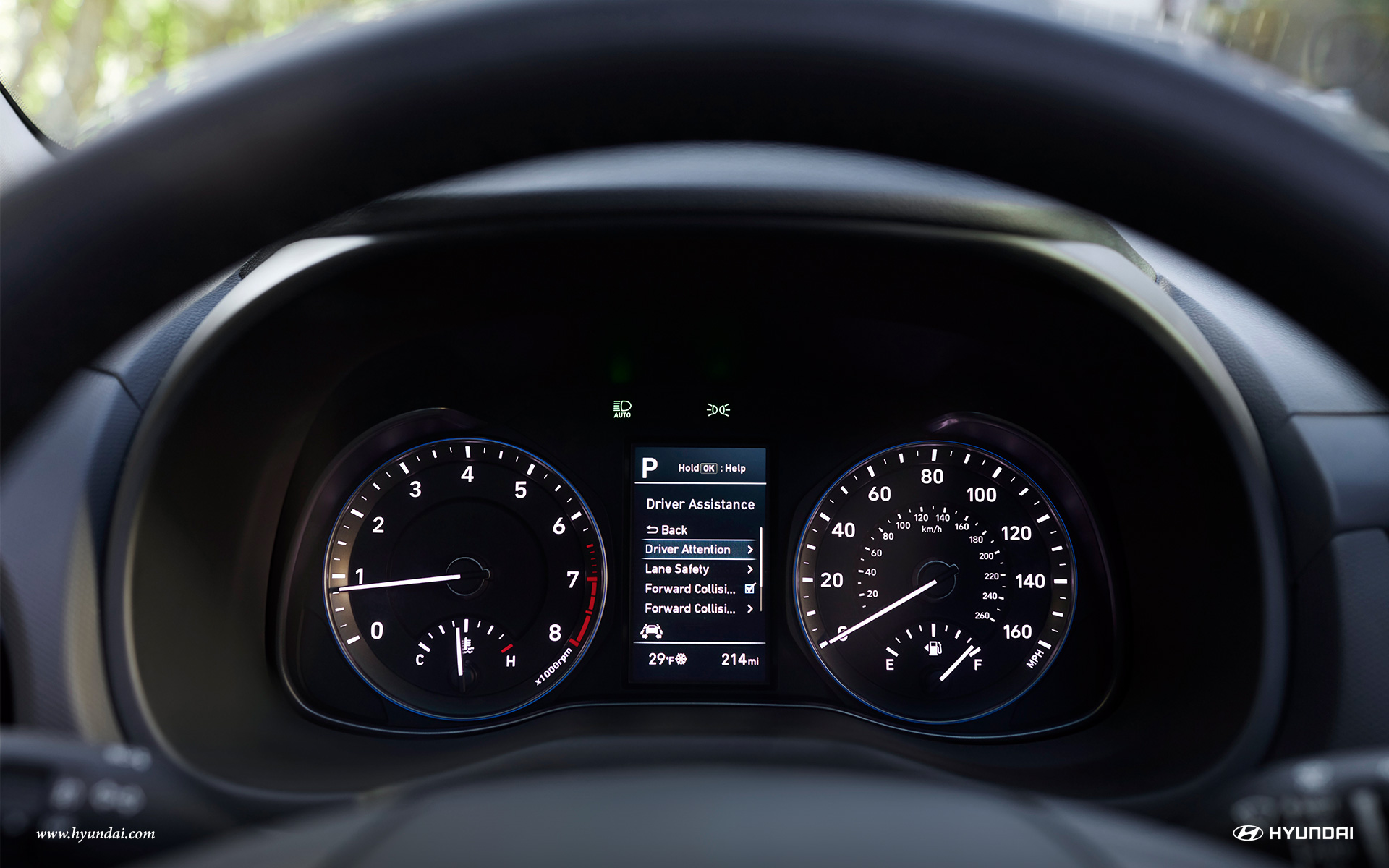 Safety
Automatic emergency braking, Lane keep assist, and rearview cameras start out the list of safety features for the newest masterpiece of our preferred brand. 50% of this one is high-strength steel, a material that should make even the most nervous of drivers feel safer out there on the road. A head-up display will be optional, and it will let you keep track of all of your instrument's performance and get alerts for any departure from your lanes. These safety systems are remarkably effective in preventing collisions, but even in case of collision, you've got high-strength steel and a wonderful airbag system on your side. While there are new safety features being revealed about this one all the time, for now these are the most advanced features that are making the news right now.
Request Kona Information, Quotes or Specials
We have a host of specials available for this one, and we're excited to share them with you this new year. To get started, all you need to do is a request a quote for this vehicle. Our Southfield dealership is always having seasonal and holiday promotions for our customers, but it all starts out with your quote. Just fill in your contact information and we'll get in touch with you about the new vehicle you're interested in. We're happy to answer all of your questions while we reveal your quote, so don't be afraid to ask! The more you know about your potential new vehicle, the more confident you'll feel after you buy. We want you to know you made the right decision.
Final Impression
We hope we've shown you why you should buy a 2018 Hyundai Kona. The brand is trying to do something really new here, and they haven't been afraid to color outside the lines for this one. Sometimes a new design doesn't go over too well, but this one is one that we're very excited for in the new year. There is new information coming out about it all the time, but for now this is what we know: Many families are going to love this vehicle! We want you to drive this one up close and at our dealership.
You can contact us by calling us, visiting our website, or just stopping by our dealership lot. Our friendly salespeople are available all during business hours to take your questions and give you a test drive of your favorite new vehicle. Based on what we've seen of this one so far, we're confident that this will be one of our bestselling vehicles of the new year. You can't buy it if you don't see it, though! Fill in our helpful quote form and we'll contact you soon with a reasonable quote. From there, we'll help get the price down further by applying our helpful new year sales and other promotions that help our customers save a ton of money when they shop with us.