New Hyundai 2018 Hyundai Elantra vs 2018 Honda Civic l Detroit MI for Sale in Southfield, MI
2018 Hyundai Elantra vs 2018 Honda Civic | Detroit MI
View Inventory

2018 Hyundai Elantra vs 2018 Honda Civic
A compact sedan remains a great choice for the drivers who're looking to have fun on a budget. While there are several worthy options in the segment, the 2018 Hyundai Elantra remains a step ahead of the competition. You'll love the Elantra's head-turning styling, efficient performance, and attractive list of standard features. Great warranty coverage makes the new Elantra even more rewarding. Most importantly, Glassman Hyundai says the Elantra ranks among the safest cars in the class. Some metro Detroit shoppers will also be considering the 2018 Honda Civic. Lets see which small sedan comes out ahead in this 2018 Hyundai Elantra vs 2018 Honda Civic comparison.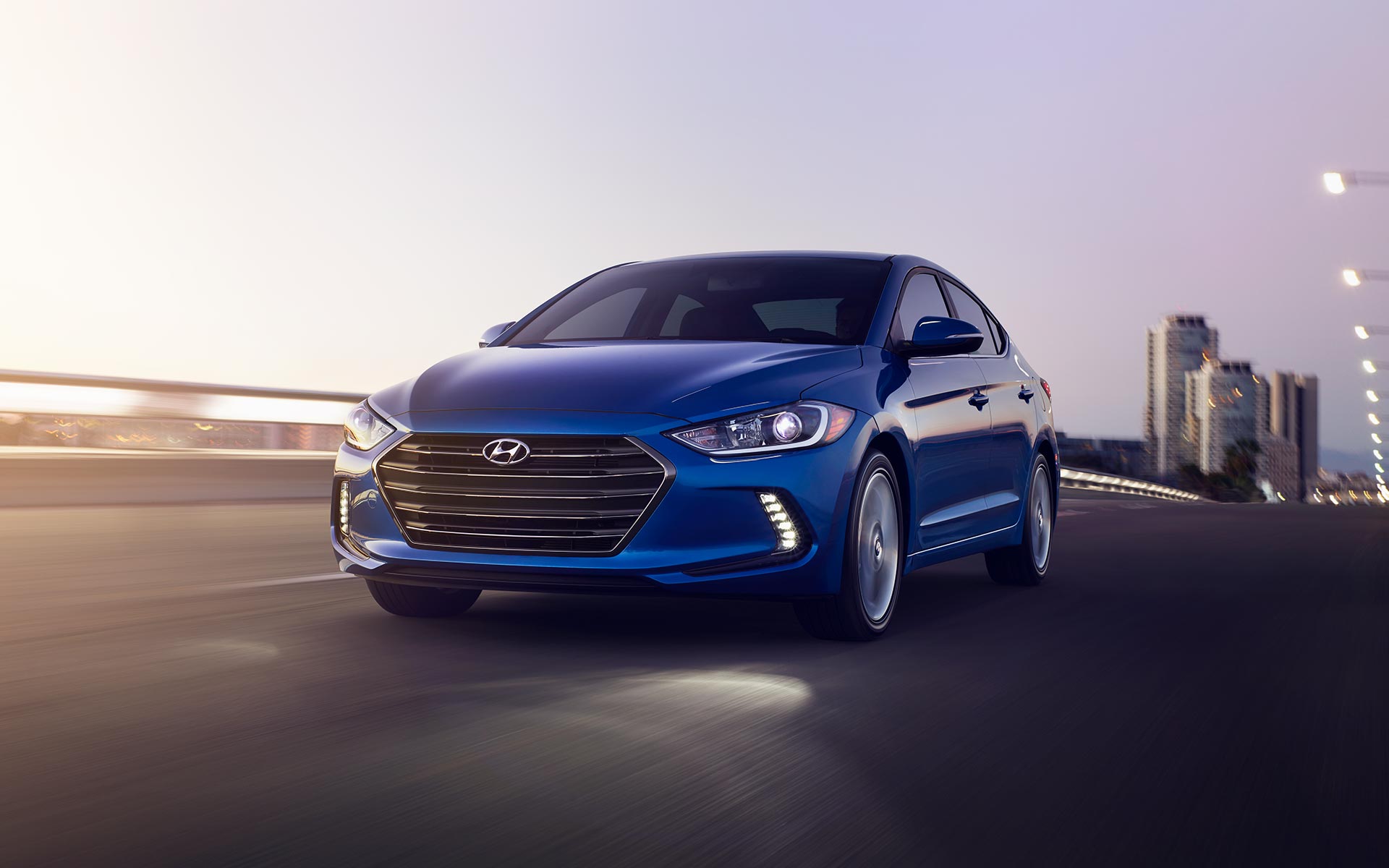 Warranty Coverage – 2018 Hyundai Elantra
The Elantra's class-leading warranty coverage is one of the reasons why Hyundai fans love it. A 100,000-mile powertrain warranty gives the Elantra a big advantage. In the rare event that something happens to the engine or transmission, it'll be covered by the warranty. By comparison, the 2018 Honda Civic only has a 60,000-mile powertrain warranty. You can also take advantage of the Elantra's 60,000-mile new vehicle warranty, which outclasses the Civic's 36,000-mile new vehicle warranty. Furthermore, only the Elantra provides five years of unlimited roadside assistance. When driving around in the new Elantra, you'll have an extra peace of mind.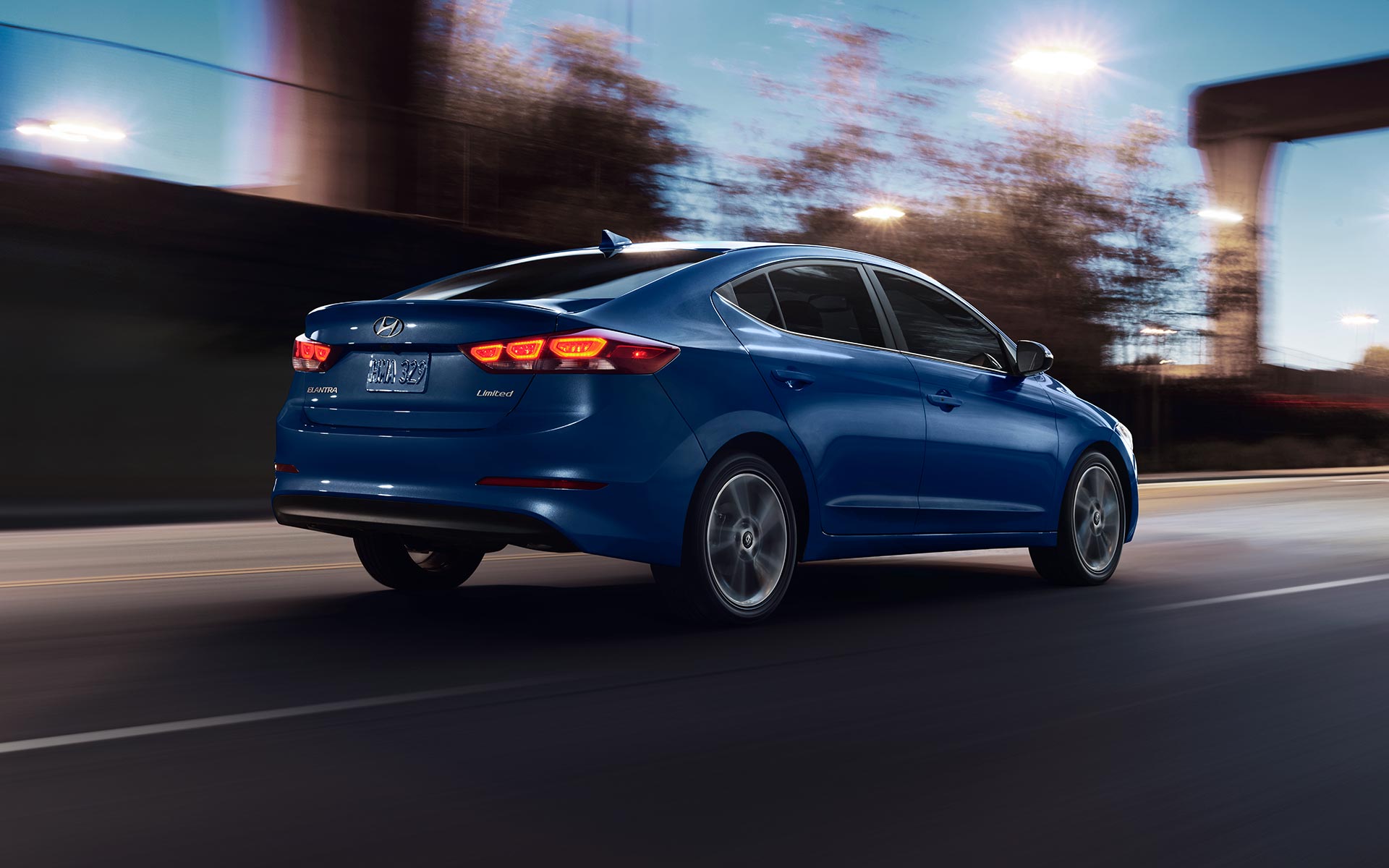 Ride Quality – 2018 Hyundai Elantra near Detroit
Both cars offer an engaging driving experience. However, the 2018 Hyundai Elantra offers a better blend of performance and comfort. You'll certainly like the Elantra's remarkably smooth ride. Its well-tuned suspension does a great job of absorbing rough patches of pavement. Whether you're driving around metro Detroit or cruising along the open interstate, all of your passengers will enjoy the ride. To experience a test drive of the new Elantra, visit your local dealer serving Southfield Waterford Detroit Michigan!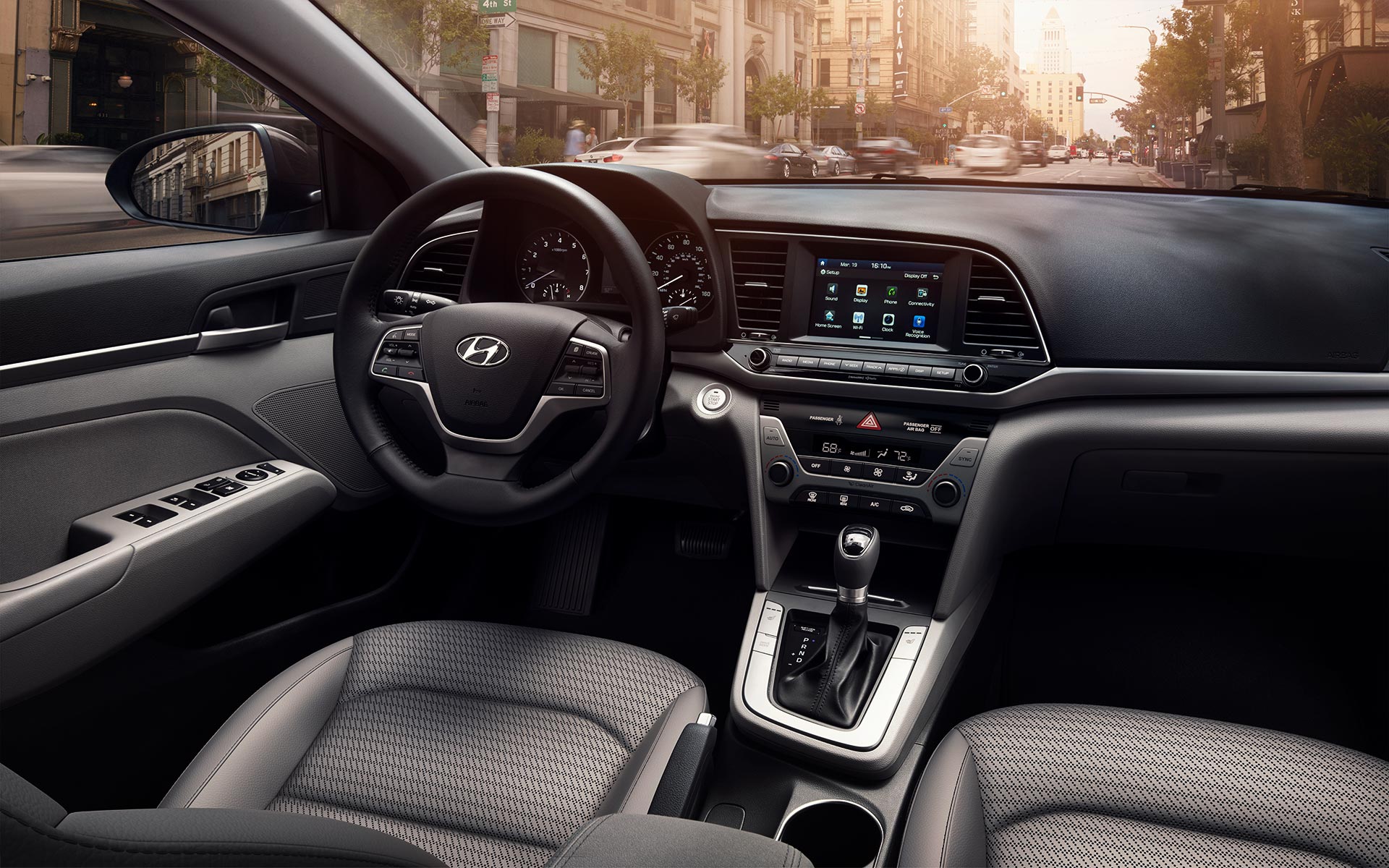 High-Performance Model – 2018 Hyundai Elantra near Detroit
For the drivers seeking an enhanced level of performance, your local Hyundai dealer offers the electrifying Elantra Sport. Under the hood sits a turbocharged four-cylinder engine, which pounds out a competitive 201 horsepower and 195 pound-feet of torque. You can choose either a six-speed manual or a seven-speed automatic transmission. It's designed to go head-to-head against the Civic Si. While the Civic Si is a strong performer in its own right, expect the Elantra Sport to deliver a more thrilling driving excitement. A high-flow exhaust enables the Elantra Sport to sound phenomenal. When accelerating on the road, the exhaust system's aggressive rumble is bound to make you smile. Some driving enthusiasts will find the Civic Si's exhaust to be a bit too quiet. The Elantra Sport's dynamic handling gives it yet another advantage over the Civic Si. A sophisticated rear suspension and performance tires help the Elantra Sport to rip around corners. You'll be able to have a blast on an everyday basis.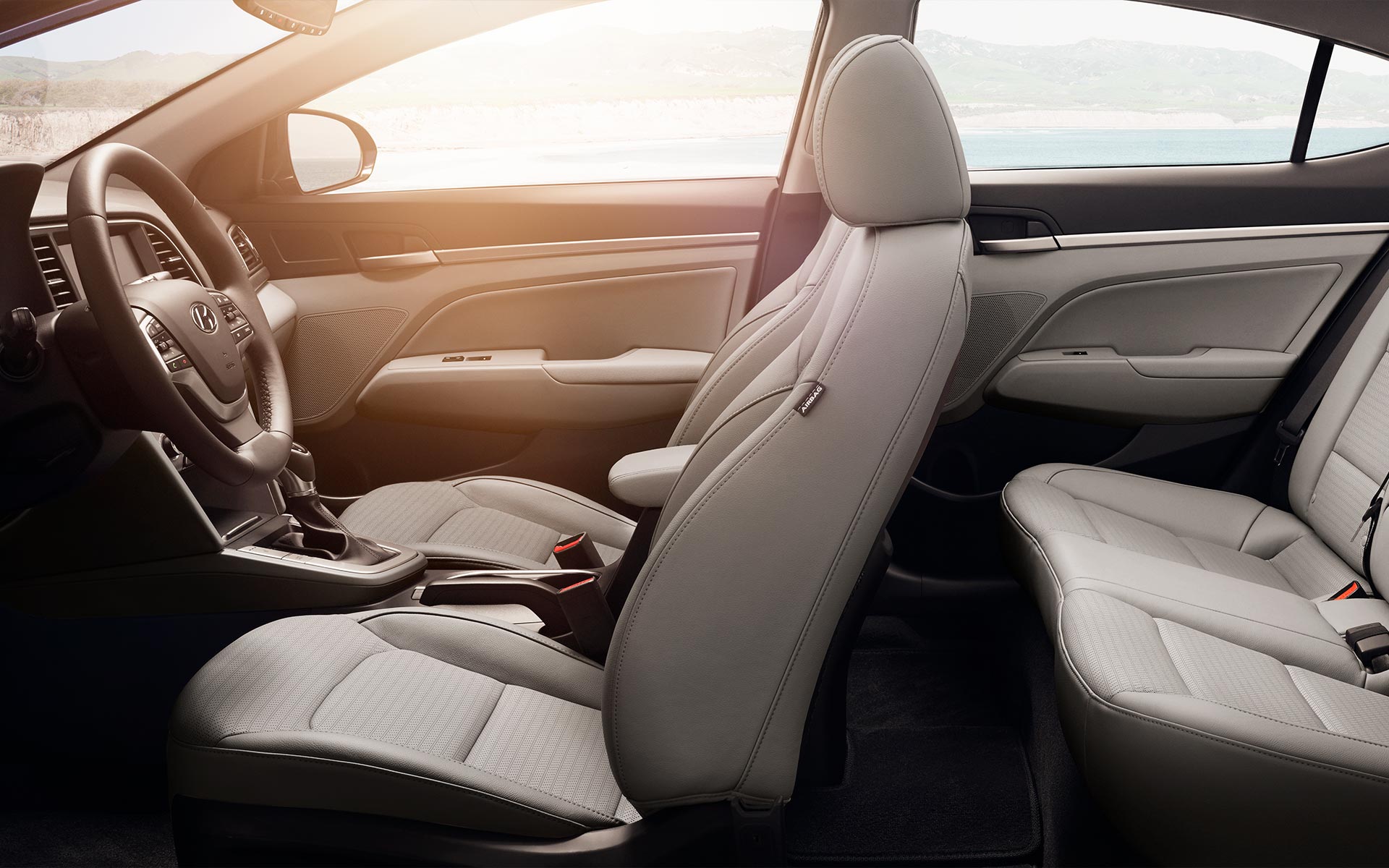 Exterior Styling – Hyundai Elantra specs near Detroit MI
It's easy to see why Hyundai fans rave about the new 2018 Elantra. Drivers love the sedan's sleek profile. Even the base model will turn plenty of heads. Projector headlamps and a signature grille come standard. While the Honda Civic is attractive, some people may find it to be a bit too edgy. The Hyundai Elantra's smooth styling will help it to age gracefully. Each Elantra trim has its own unique styling cues. Featuring LED taillights and a few other exterior tweaks, the Elantra Limited has an especially refined appearance. There's no overlooking the Sport model's aggressive appearance. It comes outfitted with a powerful body kit and an exclusive set of 18-inch performance wheels. Xenon headlights add to the Elantra Sport's curb appeal. Some of the stunning paint colors include Lakeside Blue, Red, Gray, and Beige. To see all of the exciting Elantra trims, visit your local Hyundai dealer serving Southfield Waterford Detroit Michigan!
Safety – 2018 Hyundai Elantra dealer
When hauling around your family and friends, safety becomes a very important factor. You can certainly count on the 2018 Hyundai Elantra to provide great protection on the road. Not only did the Elantra receive a five-star safety rating from the NHTSA, but it was also chosen as a Top Safety Pick by the IIHS. While the Civic also provides great crash protection, it fails to offer some exclusive safety features. Designed to enhance nighttime visibility, Hyundai's Dynamic Bending Light technology gives drivers more security on dark back roads. Furthermore, the 2018 Honda Civic doesn't feature a driver's knee bag. Blind-spot monitoring is yet another safety innovation not available on the new Honda Civic. When traveling on a crowded highway, the Elantra's optional blind-spot monitor helps you to detect oncoming traffic in the next lane.
Features – 2018 Hyundai Elantra
The new Hyundai Elantra proves to be an especially great value. Aside from its more affordable MSRP, it also offers a more rewarding list of features. Hyundai's Blue Link infotainment system is a step above Honda's interface. It's easier to use and seamlessly links to your smartphone. Drivers will also like the Elantra's hands-free smart trunk. A convenient proximity key enables it to be opened without even touching any buttons. Meanwhile, music fans will enjoy the Elantra's high-powered Infinity sound system.
As you can see in this 2018 Hyundai Elantra vs 2018 Honda Civic comparison, the new Elantra clearly outmatches the competition. To experience everything that the new Elantra has to offer, contact your local Glassman Hyundai dealer.